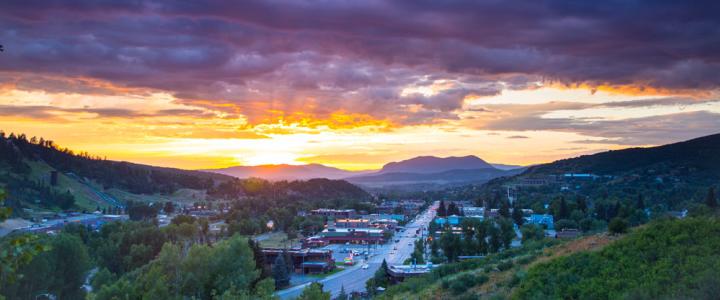 Dreaming of Visiting Us Again
As the winter fades to spring, that oh so familiar travel itch starts to hit. The wanderlust kicks in as you start to research your next trip and plan out all the details. This spring looks a little different for all of us as we stay home to keep ourselves and communities safe. But one thing is for certain: the spring is slowly turning into summer, and with summer, comes the new prospect of travel.
If you've got Steamboat on your mind, you've come to the right place! Our current short-term lodging ban goes through May 31, but we encourage you to start booking after that date. We're here to help you plan your next Steamboat Springs visit and have put together a few resources for you to get started on mapping out your trip here. Come experience our wide-open spaces, vast network of trails, and endless adventure this summer.
Escape with Us
While everyone is eager to travel, the last thing you want is to end up somewhere crowded. Thankfully, Steamboat Springs packs a punch with our access to the great outdoors, and in particular, our wide-open spaces. Here you can fish on the river for a quiet escape, run through our network of trails, or horseback ride through our valley. Biking options are available for advanced and beginner riders, and our variety of trails is endless. Steamboat Springs is also a Gateway Community for the Continental Divide Trail. Hop on the CDT for a few days of backpacking or simply for a day hike to experience some solitude in nature. Keep it simple and find a spot to set up your hammock or soak your feet in our rivers and lakes. Take a walk in the Yampa River Botanic Park or set up a blanket as you read a book. Whatever your escape may be, find it here with us.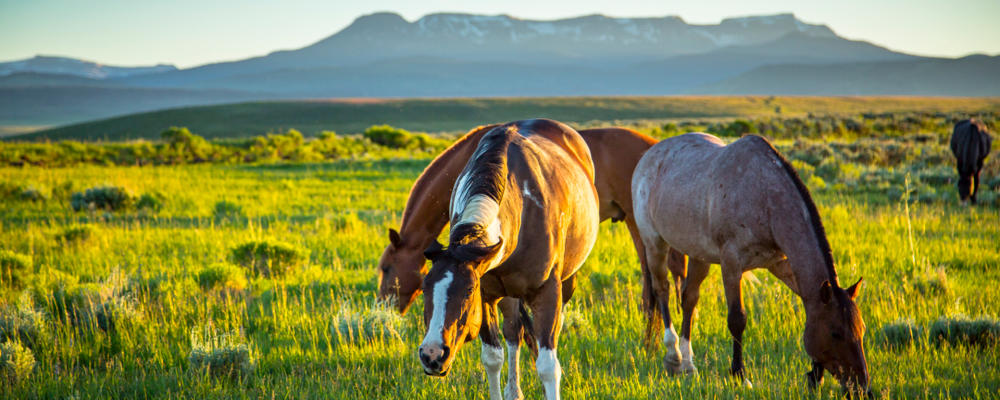 Road Trip Time
Interested in a road trip this summer? We've got you covered. Steamboat Springs is the perfect hub for a Northwest Colorado road trip for you and the family. From here access multiple State parks, wilderness areas, hidden gem towns, and view incredible sights of our valley and beyond. You can explore our secluded county roads that wind through the mountains with views that require a pull-off at every overlook. Scenic day drives are also popular from the Steamboat Loop road trip that takes you on a part of the Flat Tops Trail Scenic Byway, to a drive to North Routt to see Hahns Peak. Whatever your preference, and whichever direction you're coming from, a Steamboat Springs road trip this summer should be top of your list. 
Lodging
Start booking those trips after June 1! Our lodging opens back up to travelers after this date, and you don't want to miss out on the great deals this summer. We recommend visiting our lodging page to see what options are available and starting the research now! Once you have some ideas in mind, call Steamboat Central Reservations (800-922-2722). They are local experts who will assist you in booking just what you need and can even book various activities for you to enjoy.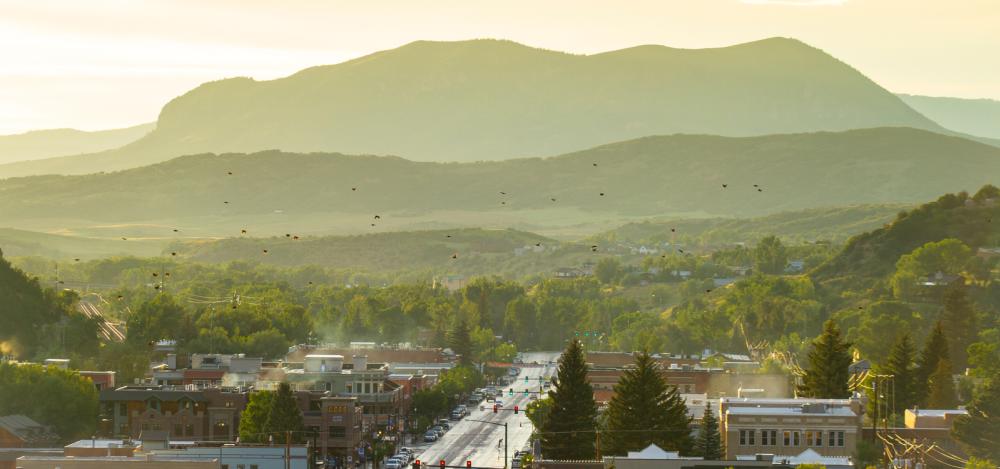 Shop Local
Is your favorite Steamboat restaurant or retail shop on your mind? Show your support for Steamboat's small businesses by grabbing a gift card now and using it when you visit later this summer. We've put together a Shop Local page showing what stores are selling gift cards and which ones have products available to purchase online! Many businesses are even doing gift card specials, getting creative in their products and services, and offering other deals to support the community. If you can't buy a gift card now, try reaching out to your favorite places to leave them a positive review or message of support!
Downtown Steamboat Springs
It's time to let loose. Steamboat has a downtown scene waiting for you to explore. Hike or bike the Core Trail, visit your favorite retail shop, or browse a local art gallery. Order takeout from a local restaurant and enjoy cocktails, wine, and beers, and food all in the comfort of your lodge. If you're here on the weekend, our farmer's market on Saturdays will have more local eats than ever for you to enjoy.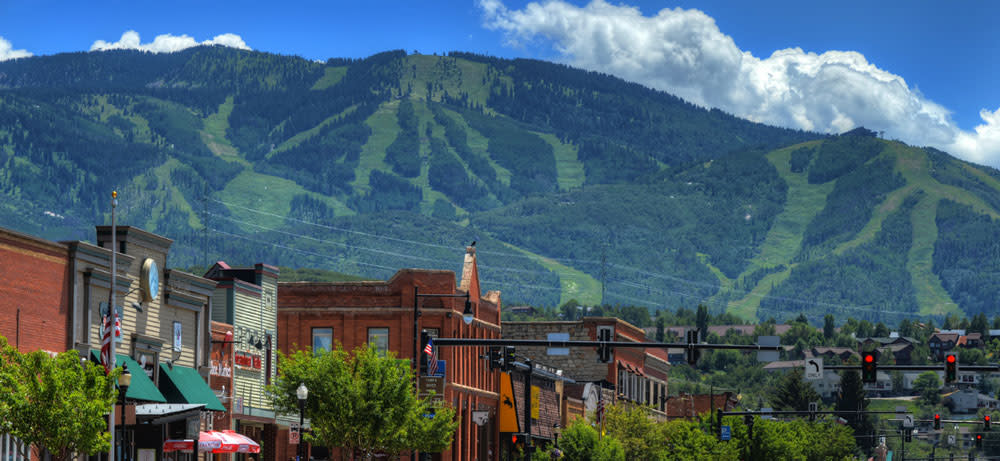 Visitor Safety
We have taken thoughtful steps in Steamboat Springs to be able to welcome our visitors back. Our businesses are prepared with new mitigation plans and safety standards that include resources from both the World Health Organization and the Centers for Disease Control. Our community is committed to keeping you safe through the 5 Commitments of Containment. We are asking our visitors to help us play a role in everyone's safety by following these commitments to ensure we are all able to enjoy Steamboat Springs this summer.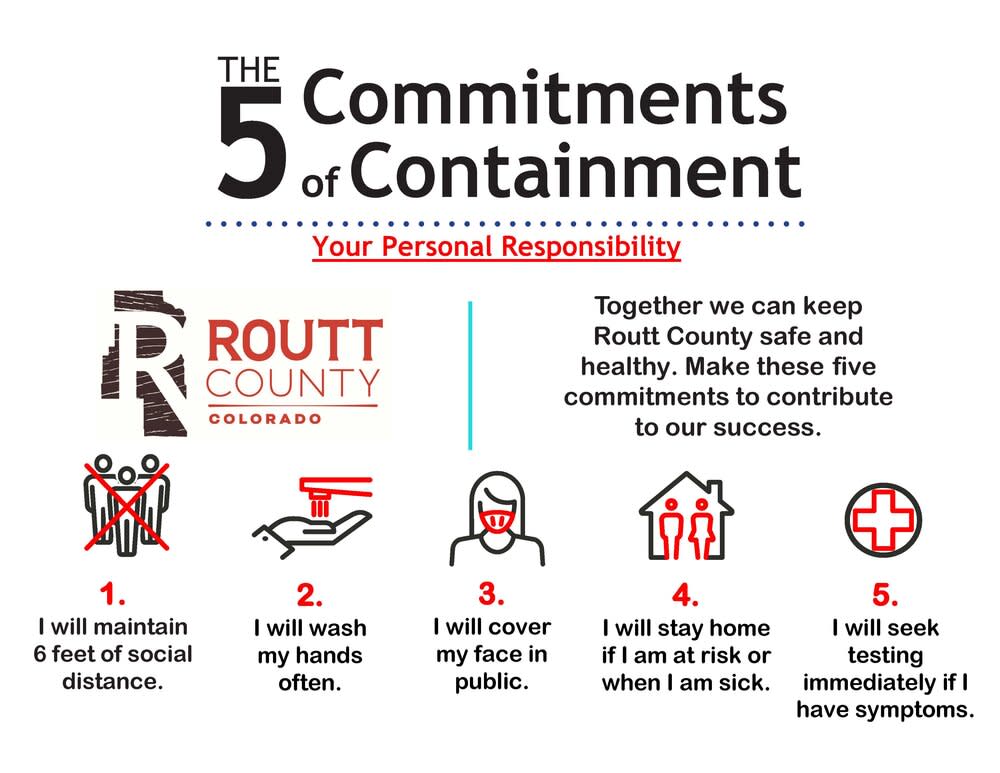 #SteamboatOnMyMind
If Steamboat has been on your mind and is at the top of your list of places to visit, summer 2020 is a great time to experience all our valley and mountain town has to offer. Until we see you again, we've created the Steamboat Together page for you to creatively explore the virtual side of Steamboat Springs and get inspired for your summer visit. Keep tagging us in your #SteamboatOnMyMind photos and we'll share some of our favorites.