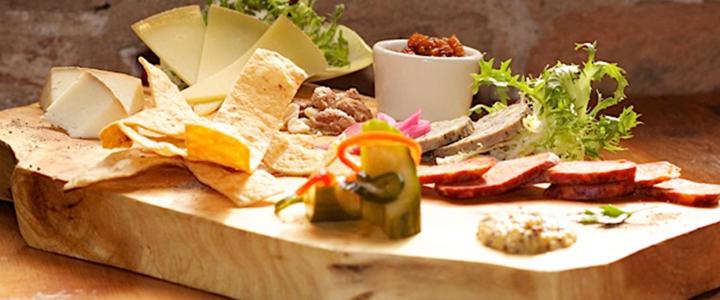 A trip to northwestern Colorado means Western hospitality at its finest - and guess what, western hospitality doesn't mean fine dining equals baked beans and sausage. We're lucky that some of the finest chefs in Colorado have chosen to make Steamboat Springs their home. The work-life balance in the Yampa Valley has drawn top-notch chefs from across the country in search of their dream life. The result? Steamboat Springs diners regularly feast on meticulously crafted dishes, often with locally sourced ingredients, all year round. 
Great Picks - Fine Dining in Steamboat Springs:

For a true special occasion dinner Cafe Diva, nestled in a corner of Torian Plum square at the ski area base, is the most decadent of fine dining restaurants in Steamboat Springs. A cornerstone of the restaurant industry in the 'Boat for decades, they offer menus that evolve with the seasons. If you're a regular summer visitor, you can bet the summer 2019 menu will be reimagined from summer 2018, meaning you'll never have the same meal twice. Definitely make sure to splurge on their A+ wine list, which includes plenty of high-end reds and whites from Sonoma and the Russian River Valley. Local tip: if you visit Steamboat Springs in the quieter spring and fall months, make sure to check their website. Often Cafe Diva spices up those shoulder seasons with fun themed weekday meals like "Fondue Night" or a Sunday "Date Night" that includes two appetizers, entrees, and a shared dessert.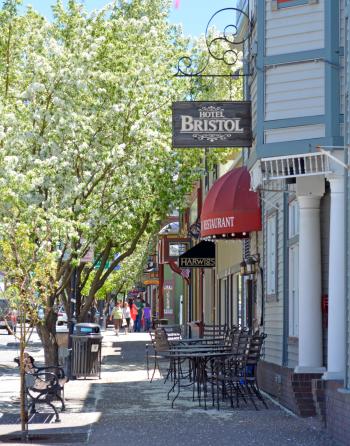 If wine is the centerpiece of your fine dining experience then look no further than Harwigs, Steamboat's downtown gem that celebrates perfectly paired wine and food for your feast. The wine list is actually a wine binder, and the friendly and knowledgeable staff will guide you to an excellent choice. To really up your game for the grape lovers in your group, consider having the feast in Harwig's wine cellar, a private dining room for up to twelve people. That meal will be one for the record books. The menu offers top tier, French-inspired cuisine that ranges from regional game meats like elk and lamb to traditional filets, and robust hors d'oeuvres like bacon wrapped dates and oysters on the half shell.  

There's always a steak lover in every group. So, if you're looking for the traditional white tablecloth chophouse that happens to have celebrity connections, look no farther than E3 Chophouse, situated right on the Yampa River. Designed to emulate a steamboat from the outside, the outdoor design includes an expansive, double decked veranda and a grass lawn with a row of adirondack chairs at the riverline. The patio offers an outdoor bar in the summer months, and it is a perfect place to enjoy cocktails before your table is ready. The indoor restaurant features full floor to ceiling windows to the river, ensuring a waterfront view even in inclement weather, and the a la carte menu features numerous cuts of all-natural beef that hail from the family owned E3 ranch in Kansas. 

For those seeking a different experience and want to veer away from white tablecloths and experience unique cuisines, consider one of the untraditional fine dining restaurants in Steamboat. Cocktail lovers will enjoy The Laundry on 11th Street, a historic building turned restaurant that features expertly infused liquors served alongside small and large plates - with a twist. If you enjoy small plates, consider Bésame in the heart of downtown. A Latin fusion restaurant, the small and large tapas take you on a whirlwind tour of Cuba, Argentina, Portugal, and Spain. To add flair and impress your dining companions, make sure to order the gorgeous - and dangerous - Pineapple & Banana Elyx Punch for two, served in a copper pineapple. Also consider Aurum and Table 79, sister restaurants that feature fresh farm to table ingredients; Aurum sits on the banks of the Yampa and you can choose indoor or outdoor dining on their expansive veranda; Table 79 features seats at their open concept kitchen bar as well as their dining room. Without a doubt, no matter what dining experience you seek, you'll find an impressive and delicious option in Steamboat Springs.
| | |
| --- | --- |
| | |