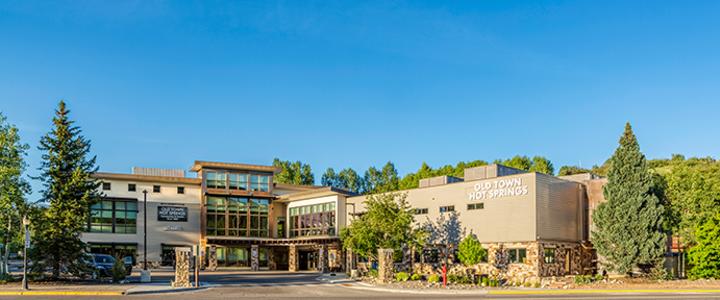 This post if brought to you by Old Town Hot Springs, the Official Training Sponsor of the Steamboat Marathon
---
Athletes know the importance of recovery days as part of their overall training plan but often overlook the tremendous benefits of incorporating massage into your Steamboat Marathon, Half and 10K plan as well.
Massage During Training:
At Old Town Hot Springs, we recommend incorporating bi-weekly sport massages into your training plan to support your ability to perform, recover, and ward off injury. Massage can help prevent injuries by catching tight areas before they become problematic or by highlighting weak areas that need extra focus on during training. The stretching that comes with massage elongates the muscles after repetitive muscular contractions which will increase blood flow to the tissue and allow for more power, speed, and distance. And while you'll want your massage therapist to focus on your feet, ankles, knees, and hips, i.e. areas that take an immense amount of impact, don't forget about your shoulders as well that tend to get crunched up during challenging runs. Repetitive sports massages should be scheduled during your hardest training blocks and after intense or longer workouts to aid in the breakdown and removal of metabolic waste to help you stay on track in your training.
At Old Town Hot Springs, we offer a discounted six-pack massage punch card (for the price of five massages) for members and guests to encourage you to commit to regular sport massages during your training. One massage will not result in major improvements, but you will see a big difference in your speed, distance, and recovery when you incorporate regular massage into your training.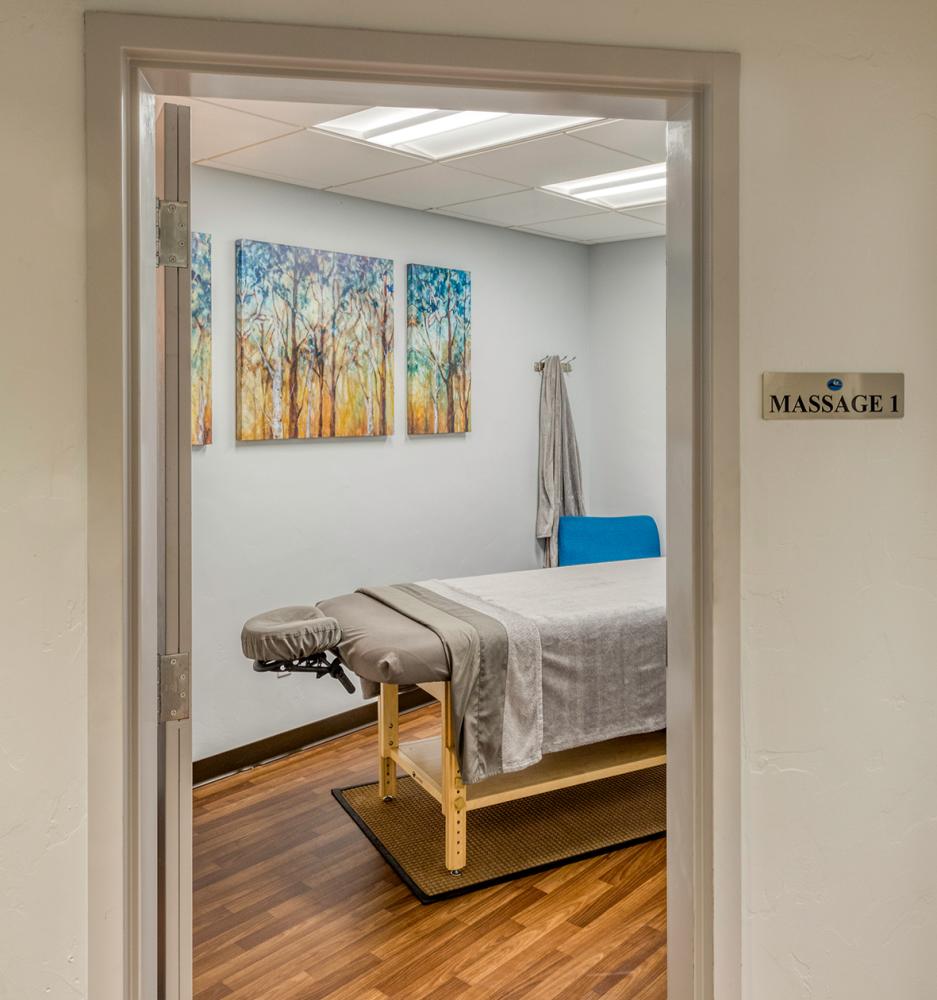 Massage Pre-Race:
Consider scheduling a light massage 3-5 days before your race. Any closer and you could risk soreness associated from the massage on race day. At Old Town Hot Springs, we recommend a Swedish massage or a sports massage, even for just 30 minutes. And even though a deeper tissue massage might feel great, the deeper you go, the longer it will take for your body to recover. The benefit to receiving a massage prior to race day is that it will help improve your circulatory system which promotes oxygen transfer, nutritional delivery, and waste removal at the cellular level; all of which results in better performance with reduced chance of injury.
If you are coming into Steamboat Springs a week ahead of time for the Steamboat Marathon, give them a call at 970-879-1828 to schedule a massage with one of their expert massage therapists. Appointments do book up in advance, so we recommend scheduling at least a week or two before you arrive.
Massage Post-Race:
There are so many reasons to get a massage after your race! Massage helps athletes move from a "flight or fight" mode to "rest and digest" mode and will tap into your body's self-healing capabilities. It will help prevent DOMS (delayed onset muscle soreness) by flushing out metabolic waste and bringing in fresh nutrients to speed up recovery time and restore muscle tissue. The light stretching will reduce inflammation, improve immune function, and re-establish range of motion to tight areas. By increasing circulation, your muscles are given an extra boost to heal themselves so that you will be ready for your next goal in no time (or at least ready for that long car ride home). At Old Town Hot Springs, we recommend a 30-minute to one-hour massage right after the race or the next day. Make sure you continue to drink fluids before and after the massage as the flushing of fluids will occur and can result in dehydration if you are already behind due to the race. Let your massage therapist know about any cramping during the race and problem areas, but also use this time to relax. You deserve it!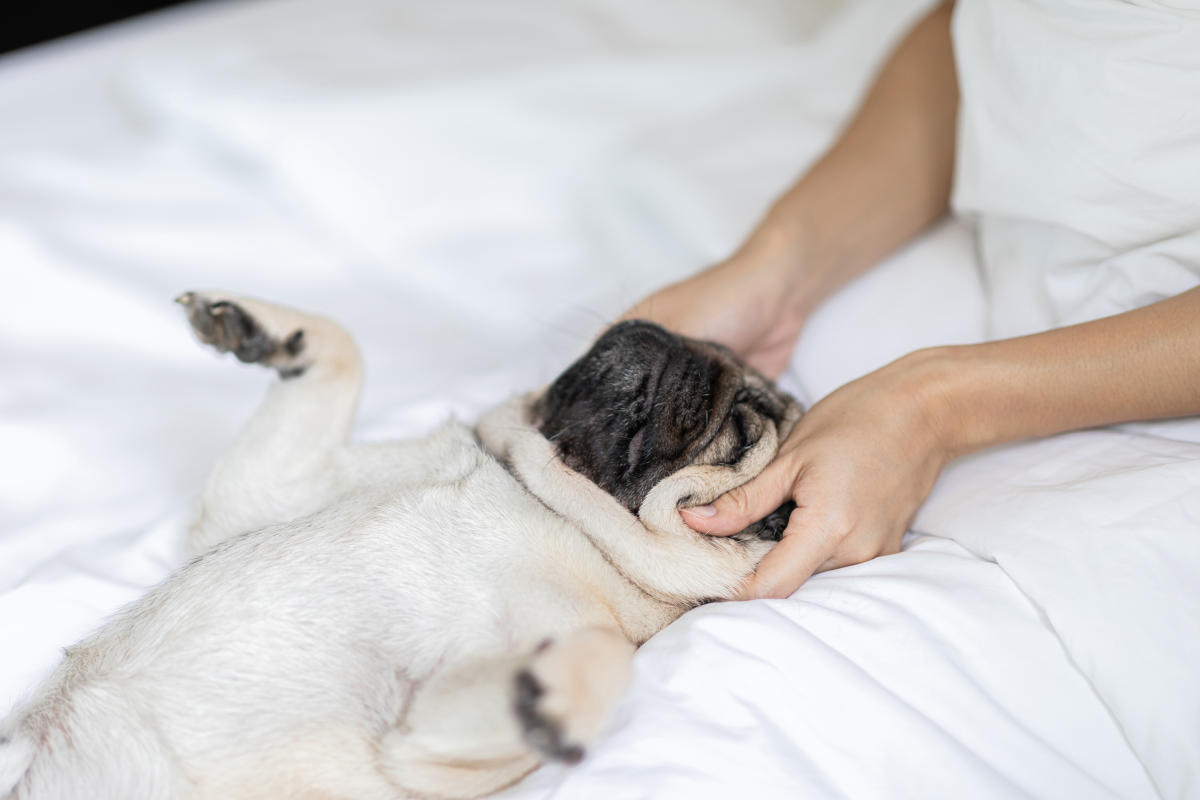 Old Town Hot Springs is offering all Steamboat Marathon participants a complimentary CBD spot treatment and free access to the hot springs with any massage scheduled between May 29th to June 13th. Call (970-879-1828) to schedule your massage at Old Town Hot Springs in advance since we will be busy on race day and the day afterward. When you call, please let the Front Desk know that you are a Steamboat Marathon participant and please bring the coupon from the Virtual Event Bag with you when you arrive.