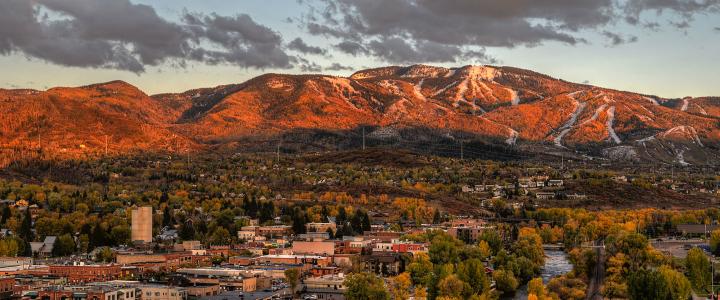 Local businesses in many mountain communities are feeling the brunt of the COVID-19 crisis, and businesses in Steamboat Springs are no different. Some of our most beloved restaurants, shops, and hotels have temporarily closed their doors with the aim to reopen when this has passed. Many Steamboat businesses have turned their efforts towards serving the community through free meals, fundraising, virtual experiences, and more. We want to share how the business community has banded together during this time to showcase what makes our mountain town such a wonderful place to live and visit.
If you know of any other businesses doing social good to support to the community during this time, we would love to include them on this list. Please reach out to Angelica Salinas for updates.
The Yampa Valley Community Foundation's (YVCF) vision that includes building a healthy community through philanthropy, so it's no surprise they have spearheaded the relief efforts in Steamboat Springs. YVCF created a COVID-19 Response Fund to rapidly deploy resources to community-based organizations on the frontlines in the Yampa Valley. Learn about how to support YVCF here.
This popular bowling alley/bar hangout has turned into one of the largest free meal efforts in Steamboat Springs. Snow Bowl is offering free meals to anyone who needs it each night from 5-7 pm or until supplies last. Their efforts are supported by multiple other local businesses and through a Go Fund Me page they've created. In the first week, they dished out over 1,100 free meals.

Images: Snow Bowl Steamboat
Steamboat's only whiskey distillery immediately sprang into action and started producing hand sanitizer in early March. To date, the company had made and donated over 1,000 bottles to community pharmacies and stores. You can support Steamboat Whiskey by purchasing a bottle of their whiskey and receiving free hand sanitizer to go along with it. (As long as supplies last)
Rex's Family of Restaurants includes eight of the most popular restaurants in Steamboat Springs. When they closed their doors, they understood how important it was to continue to support their employees. This fund is dedicated to covering their employees' health insurance and essential needs while their restaurants remain closed.
With the closure of LiftUp's thrift stores, they knew it would be challenging to provide food, utility and housing assistance to community members in need. They teamed up with Steamboat Hat Shop and  Summit Apparel Solutions to raise funds. The profits of this initiative will be donated to financially assist those affected in Steamboat and surrounding areas. Support them here.
Ohana is both a local and visitor favorite when it comes to downtown shops. They have everything from t-shirt, hats and sweaters to unique hand-crafted artwork, cards, jewelry and more. They have partnered with the Yampa Valley Community Foundation mentioned above. Ohana is donating $10 of each sale from here to their COVID-19 Response Fund.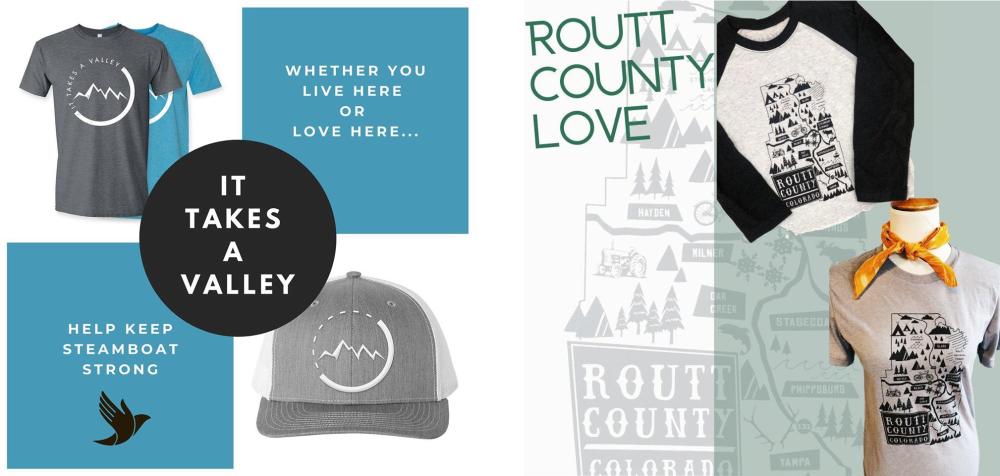 Images: Steamboat Hat Shop & Ohana
This investment company has pledged to donate $400,000 to help community members in Routt County affected by COVID-19. $200,000 of that total amount will be given to LiftUp Routt County to help with their housing assistance program, a crucial need of the Steamboat community with many losing their main source of income in March.