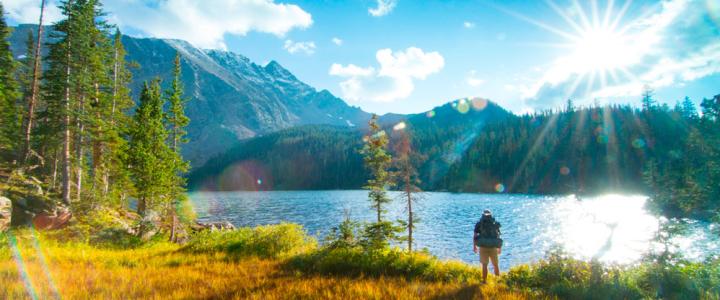 How to Practice Leave No Trace Principles While Visiting Steamboat Springs
If you've come to Steamboat Springs, it's safe to assume that one of the things that drew you to this place is its stunning natural beauty. Steamboat boasts majestic mountains, crystal clear lakes, lush green valleys, brilliant wildflowers, and the gentle waters of the lazy Yampa River. The landscape here is truly special, and preserving it for future generations to enjoy is important to those that love it. So when you're out on the trails hiking or biking, when you're in the river angling or tubing, when you set up camp on public land, it's important to adhere to the principles of Leave No Trace. 
 
The 7 Principles of Leave No Trace
Familiarize yourself ahead of time with rules and regulations, terrain, weather, and wildlife. Make sure you choose locations and activities that are appropriate for everyone in your group. Have the equipment necessary to keep both yourself and the environment safe.
Whenever possible, stay on established trails and camp in established campsites. Do your best to avoid trampling vegetation and causing unnecessary erosion by cutting switchbacks or wandering off of designated footpaths. In more remote areas that lack established trails, keep your footsteps on hard surfaces like rocks, sand, and gravel, or travel on top of snow to mitigate your impact as much as possible.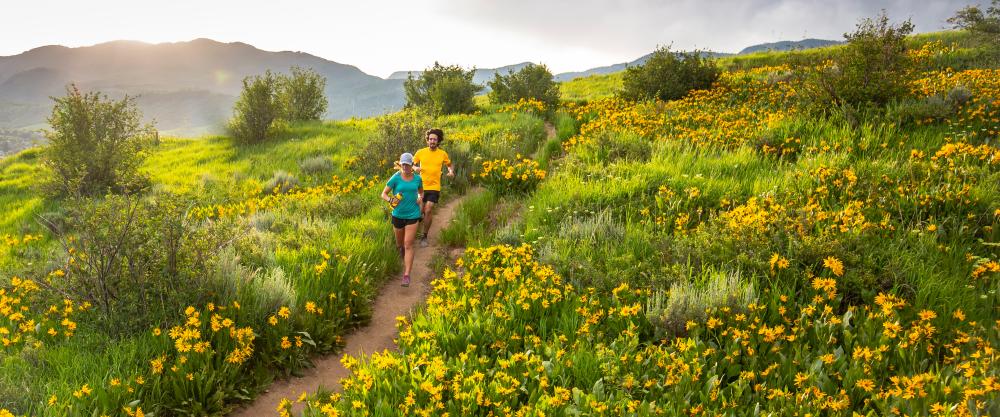 Be mindful of all of the waste that you introduce into the backcountry including human waste, waste water, and trash. Always bury feces in a 6 to 12 inch cathole at least 200 feet from trails and water sources and when possible, use trailhead restrooms instead. Do your best to avoid contaminating water sources by washing yourself and your dishes 200 feet away from them and scattering the waste water afterwards. Avoid using any soap, even if it is biodegrable, as it can still alter the quality of soil and water. And always always always pack out all of your trash, including food waste such as orange peels, apple cores, and nutshells. 
You've heard the saying "take only photos and leave only footprints." Be sure that when you visit the backcountry, you leave as little evidence of your visit as possible. Do not build cairns, carve into trees, or take natural or cultural artifacts as souvenirs (i.e. antlers or arrowheads).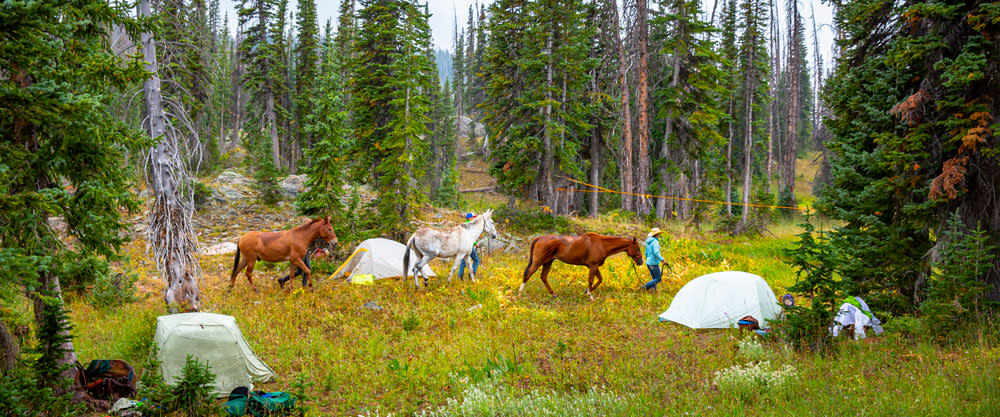 When you are camping, it is important to always think twice about building a campfire and to be aware of the fire safety regulations specific to the area you are in. Cook on a camp stove as opposed to a fire whenever possible and never start fires in high alpine areas or places with significant fire danger. 
By all means, leave wildlife alone. Avoid close encounters and do your best to create an appropriate distance between yourself and wild animals if you come upon them accidently. Never feed wildlife and keep your food well protected. Keep dogs under control and make sure that they do not chase or harrass wild animals. If you see an animal in distress, do not try to help it yourself and instead call animal control to come and assist instead.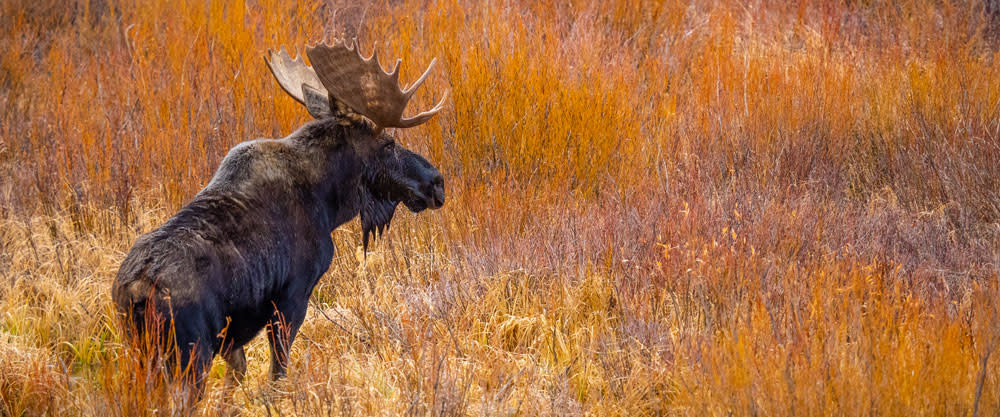 Be mindful of other people and respect the fact that many head to the outdoors for peace and solitude. Keep group sizes small to avoid crowding trails and creating too much noise. Keep music in your headphones. Give uphill travelers the right of way and always clean up after yourself.
Practicing Leave No Trace in Steamboat
The following are a few examples of activities you might engage in when you visit Steamboat Springs, and how you can be conscientious of your environmental impact while you enjoy them. 
Keep Your Trash Out of the River:
A day of fishing or tubing is hardly complete without some snacks and a beverage or two, just keep it all contained to make sure that the packaging doesn't go floating away on you. Try to wear close-healed water shoes as opposed to flip flops so that you don't lose them. And if your tube should pop, carry it out of the water and dispose of it properly.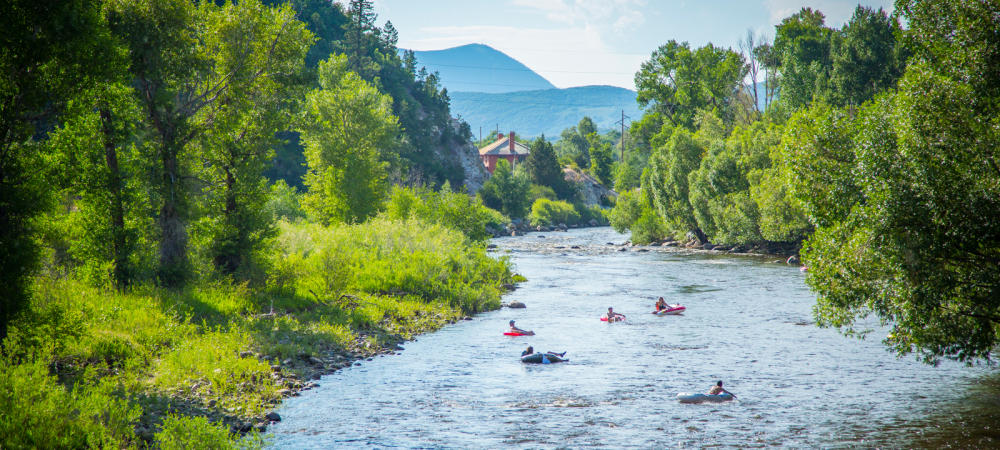 Don't Feed the Birds:
If you've spent enough time skiing at Steamboat Resort, you may have noticed that grey jays love to visit people as they ride the Morningside lift. You may want to share a snack with them for the sake of a photo op, but don't do it! Feeding birds only harms their ability to fend for themselves in the wild. 
Leave the Aspens Alone:
Popular Steamboat hiking trails like Fish Creek Falls are frequently lined with trees that people have chosen to carve their initials into. This degrades vegetation and detracts from the visual appeal of the places you visit. If you want people to know you were there, take pictures and show them to your friends. There is no need to vandalize the aspens.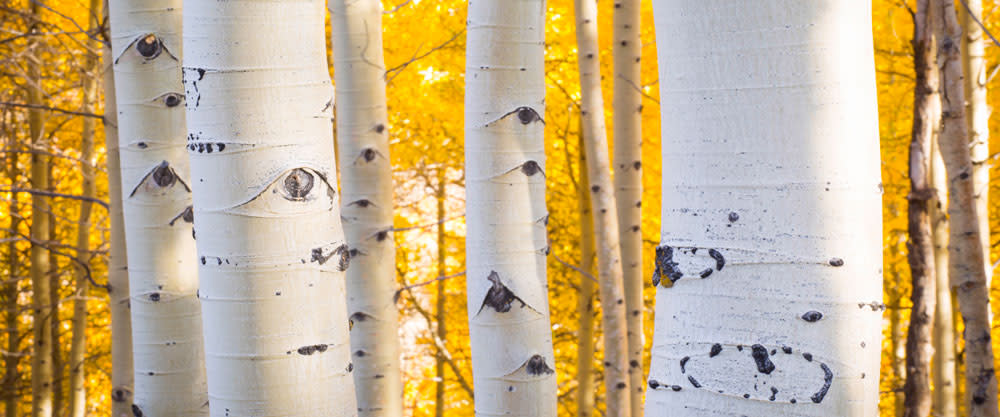 Camp In Designated Areas:
If you decide to go backpacking in the area surrounding Steamboat Springs, look for campsites that are either clearly established or that won't cause damage to the landscape. The grass may look soft and enticing, but you'll ruin it if you choose to flatten it with a tent. Pitch your tent on bare earth and count on the sleeping pad you ought to have with you anyway to help you stay comfortable and warm. 
Stay In Your Lane:
Steamboat has trails designated for a variety of foot and motorized traffic. Make sure the kind of recreation you engage in is permitted on the trail you're using. Before you take an ATV, mountain bike, or horse out for a day of fun, check to see that the sign at the trailhead allows your preferred mode of transportation. Do your research ahead of time to find out where the activity you want to do is permitted.