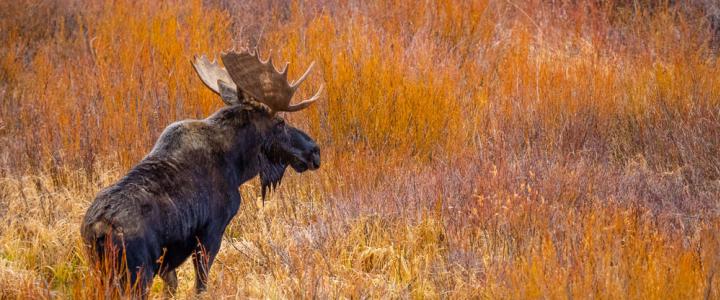 Serene mountains, clear rivers, majestic wildlife, welcoming forests; Steamboat truly is a remarkable place to be treasured by all. Visitors come here to soak in the sights and serenity, the same reason our residents choose to live here year-round, and together we can ensure that Steamboat stays pristine for many generations to come. If every visitor and resident is mindful of the little ways to help protect our precious natural features, they can continue to thrive as sources of unaltered natural beauty. These actions are as simple as picking up small pieces of trash, respecting wildlife and natural features, and being mindful of the impact of our pets and campfires. Because we know you'll love Steamboat as much as we do, below are some simple suggestions to consider during your visit to help us keep Steamboat special.
Colorado Sustainability is a State of Mind
Every day is Earth Day in Colorado. Each day, residents wake up surrounded by thick pine forests, shimmering aspen groves, and snow-capped peaks scraping against the horizon. It's no wonder Colorado residents are obsessed with the environment and protecting it when they live each day surrounded by its beauty. Here, sustainability is a state of mind. Steamboat is proud to support reducing our carbon footprint in all our stores, so we kindly ask you to bring your reusable bag from home. This simple, sustainable action goes a very long way. Protecting the treasures of our earth from trash and unnecessary human impact is how we show our gratitude and respect for all that this beautiful land has to offer. After just looking at our naturally flowing rivers and forests, we're sure you'll feel the same.
(Pretty Please) Practice Leave No Trace
Leave No Trace is a set of outdoor stewardship principles that will ensure you leave the land in the same or better condition than you found it. The United States Forest Service originally developed these principles as a general set of guidelines for sustainable outdoor recreation. Leave no Trace principles include: plan ahead and prepare, travel and camp on durable surfaces, dispose of waste properly, leave what you find, minimize campfire impacts, respect wildlife, and be considerate of other visitors. When we all have a conscientious mindset while vacationing, it adds value to everyone's Colorado experience.
Respect Trails & Nature Features
One footstep might not seem like a lot, but hundreds and thousands of footsteps add up over time. The impact of foot traffic on dirt trails gradually contributes to erosion and degradation of trail conditions. Be mindful of keeping your footsteps on the existing trail surface. Choosing the proper footwear for your adventure can help with this, especially during shoulder seasons when trails can be muddy. Respect natural features like trees and rocks by leaving them undisturbed for future visitors to enjoy. Steamboat's Yampa Valley Sustainability Council is a caring organization that fosters and maintains the community's outdoor spaces. Head over to this nonprofit's website to see how you can get involved and help make a difference.  
Use Convenient Trash And Recycling Bins
The City of Steamboat Springs residents have worked hard to make waste disposal and recycling accessible throughout town. As a result, you'll find single-stream recycling bins and waste bins conveniently located on most city blocks downtown. Lodging hosts will also offer recycling in your hotel room, condo, or Airbnb. Single-stream recycling means you can simultaneously toss all of your plastic, aluminum, cardboard, and glass into any recycling bin. There's no need to sort recyclables by material type.
Be Responsible For Pets on Vacation
No one wants to go to the mountains without Fido! Steamboat Springs has been called "Dog Town USA." From frolicking in the mountains to splashing in the Yampa River, every day is a dog's day in paradise in Steamboat. Help us keep our natural places special by being responsible for your pet's waste and behavior during your visit. Pets should be kept on a leash to avoid dangerous interactions with wildlife, and waste should be disposed of properly to prevent environmental degradation.
These steps are simple and unobtrusive ways to ensure all of the natural wonders that make Steamboat so special are accessible for years to come. Residents and future visitors alike thank you in advance for your mindfulness and consideration. Continue browsing the Steamboat Chamber website for more trip planning resources.