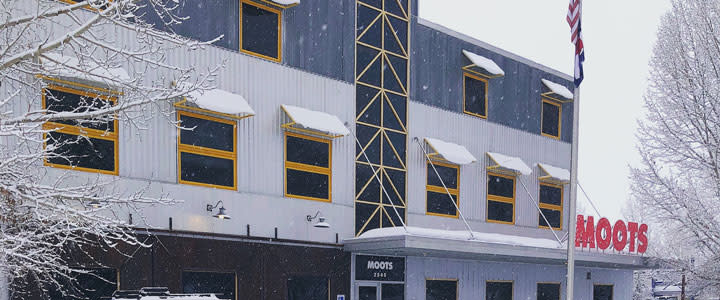 Moots - A Favorite Consumer Brand
Moots is celebrating its 40th Anniversary in 2021, having been based in Steamboat Springs, Colorado since day one. To mark this milestone, every frame made in 2021 will come with a commenrative headbadge noting 40 years of handbuilt bikes.
"We're fortunate to be surrounded by incredible singletrack, gravel roads and scenic roadways," says marketing manager Jon Cariveau, crediting its success to a staff that lives and breathes cycling. "Our employees take advantage of the riding every day." Moots has introduced new models in the past year with huge sucess. A new modern day hardtail named WOMBLE (named after an IMBA Epic trail in Arkansas), as well as an update to a sucessful line of gravel bikes named ROUTT (after Routt County) and most recently a new modern day road bike named VAMOOTS RCS (Routt County Special) that is at home on pavement and light dirt and gravel roads that can be found throughout the area surrounding Steamboat.
In early 2021 Moots was awarded BEST CONSUMER BRAND by the Colorado Manufacting Association.
Moots sponsors numerous community and industry advocacy movements, from local trail work days to the Community Ag Alliance, and employs a cutting-edge recycling program and solar system to power its manufacturing. "We strive to design and build the most innovative, high-performance titanium bikes in the industry," says Cariveau. "We're proud of our bikes, our team and the town we call home."