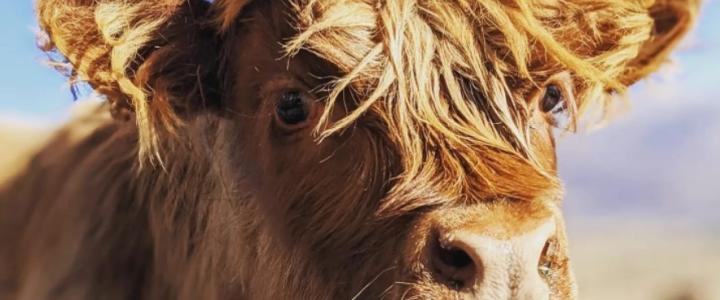 Steamboat Springs and Routt County have an abundance of Colorado gravel bike trails and roads. Thanks to our long history of agriculture, many of these roads connect ranches and are lined with miles of spectacular scenery. We can't think of a better place to get off the beaten path and explore this beautiful patch of Colorado during a Steamboat Springs summer.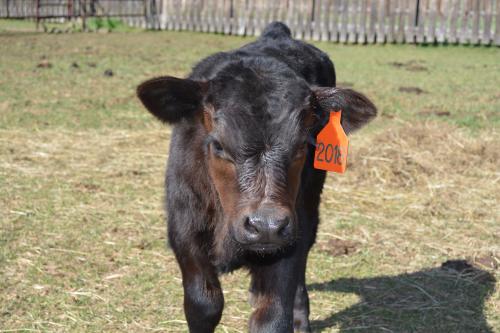 One of the best ways to experience gravel roads is by human power- either by bike or on foot. Travelling by gravel road opens hundreds of miles of new opportunities in Routt County, contains less traffic than paved roads and allows you to experience the vast, open landscape made possible by ranches, conservation easements and public lands. In other words, little to no development.
While there is less vehicle traffic, you will see more of something else - livestock. Seeing livestock in the fields on the side of the road is exciting and likely worthy of stopping and taking a quick pic. Here in Steamboat Springs and surrounding, we have a lot of open range land. That means you are just as likely to see cattle on the road as you are behind a fence. Standing beyond the next bend in the road could very possibly be a two-thousand-pound cow.  Or a bunch of them. A bit of planning and knowledge can allow you to have a safe, memorable day in the saddle surrounded by these icons of the West.
Take it Slow
Riding your bike on Steamboat Springs' gravel roads is a great way to take in the scenery, so don't rush the experience. If you come upon cattle in or near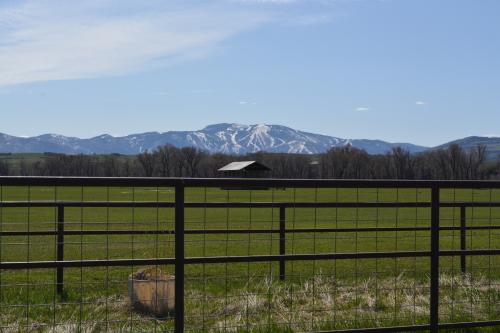 the road, slow down. Cows are a bit unpredictable. You don't want to surprise or startle them so slow down and give plenty of space. If you happen to come upon a cattle drive, congratulations! You're about to witness a timeless ranching tradition that still takes place on the ranches and roads in and around Steamboat Springs. The best thing to do in this situation is to stop and yield to the herd.
Communicate
If possible, make contact with the ranchers driving the herd; they can give you the best advice on where to stand while watching the cattle pass by. Remember that the cowboys are doing their job, and the best thing you can do is to stop and leave them to it without making their job any harder. They know their animals the best, so follow their lead. And don't forget to say hello. Take a minute to appreciate the work they are doing. If ranch dogs are present, give them plenty of space as well. Do not approach them (resist the urge to pet anything!) and let them do their job as well.
Take It All In
By all means, take some photos to document that day you rode your bike into a cattle drive, but be sure to do so at a safe distance. It's not very often a person gets to be so close to a cow or a flock of sheep, so don't worry about stopping for a minute and slowing down your average MPH speed.  Be patient and enjoy a different kind of rush hour.
Treat the Road Like a Road
One of the greatest appeals of bike riding on gravel roads is the greatly reduced traffic. But it's important to remember that they are still roads. You need to obey traffic laws, stay on your side of the road (especially on blind curves) and not impede traffic. A lot of the traffic you'll see on ranch roads are ranching vehicles, which are often longer and wider than cars. Be mindful of that and help them get back to the ranch safely by doing your part to share the road. Remember that tractors do not stop or maneuver like cars. Give them lots of time, space, and patience. 
Have the Right Equipment
Do you need a special bike to ride gravel roads? Not exactly, but it does help. A standard road bike will do the trick, but a gravel bike with wider, knobbier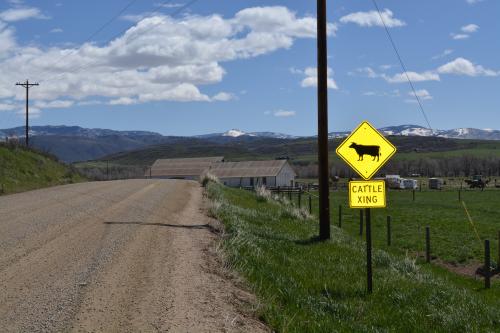 tires will certainly be more comfortable. A mountain bike will work too but won't be as agile and may weigh you down. Whichever ride you choose, make sure you bring extra tubes and tools to fix flats, plenty of water and snacks. There aren't many places to refuel on the ranch roads.
Have Fun out There
Steamboat Springs gravel biking is a great way to experience the wide-open spaces. Get out there and enjoy the scenery while being mindful of other riders, ranchers and ranch dogs and of course, livestock. Whether you're here visiting Steamboat Springs for a vacation, workation, or live here year-round – remember to have fun and Mind the Moo.