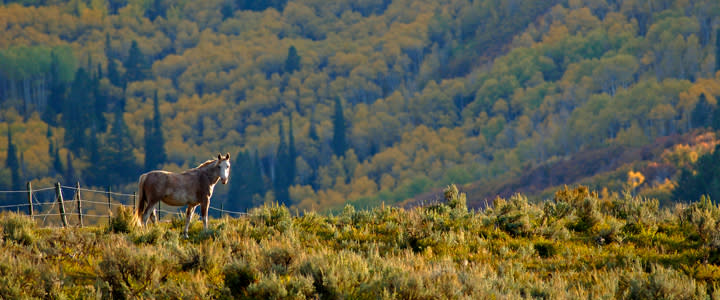 Serene mountains, clear rivers, majestic wildlife, welcoming forests; Steamboat Springs truly is a remarkable place to be treasured by all. Visitors come here to soak in the sights and serenity, the same reason our residents choose to live here year-round, and together we can ensure that Steamboat stays pristine for many generations to come.
If every visitor and resident is mindful of the little ways to help protect our precious natural features, they can continue to thrive as sources of unaltered natural beauty. These actions are as simple as picking up small pieces of trash, respecting wildlife and natural features, and being mindful of the impact of our pets and campfires. Because we know you'll love Steamboat as much as we do, below are some simple suggestions to consider implementing during your visit to help us keep Steamboat sustainable.
The Basics: 
Eat:
Do:
Resources:
When visiting or living in Steamboat Springs, it's of the utmost importance to practice sustainability. By protecting our natural environment, we ensure that Steamboat can remain one of the most beautiful and serene places to visit.