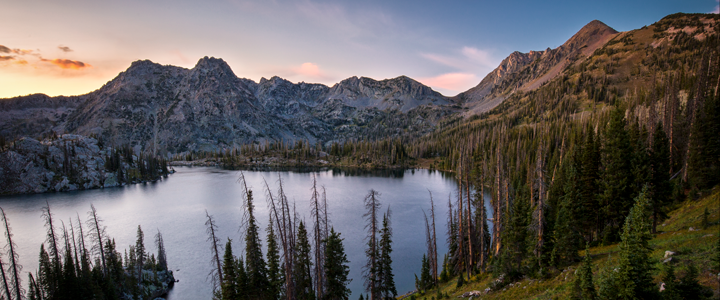 Learn how to enjoy our lakes, rivers, waterfalls and more this summer!
When you think of Colorado you probably think of mountains, skiing, biking, and hiking – but have you ever thought of a water focused vacation in the Rocky Mountains? That's right! We're here to show you how to have an unforgettable vacation while cooling off in our waters this summer. From the Yampa River that flows through town and is a hub for outdoor recreation to our waterfalls and local lakes – there's water all around Steamboat Springs. Come wade right in!
On the River
Looking to get on the river and stay close to town? You've got options! The 250-mile-long Yampa River remains the wildest river in the entire Colorado River system (meaning it's the most free-flowing). Not to be overlooked – the Elk River in North Routt provides an abundance of adventure opportunities with access points along Seedhouse Road and Christina State Wildlife Area. If you enjoy paddle sports, take to these rivers early season to raft, SUP, and kayak as you enjoy to scenic views of our valley! Looking for something more mellow? Tubing the Yampa has become a staple of our summers here.
Visit Responsibly Tip: Instead of buying single-use tubes or equipment, rent from one of our local outfitters who will also teach you the rules of the river and how to be a good river steward!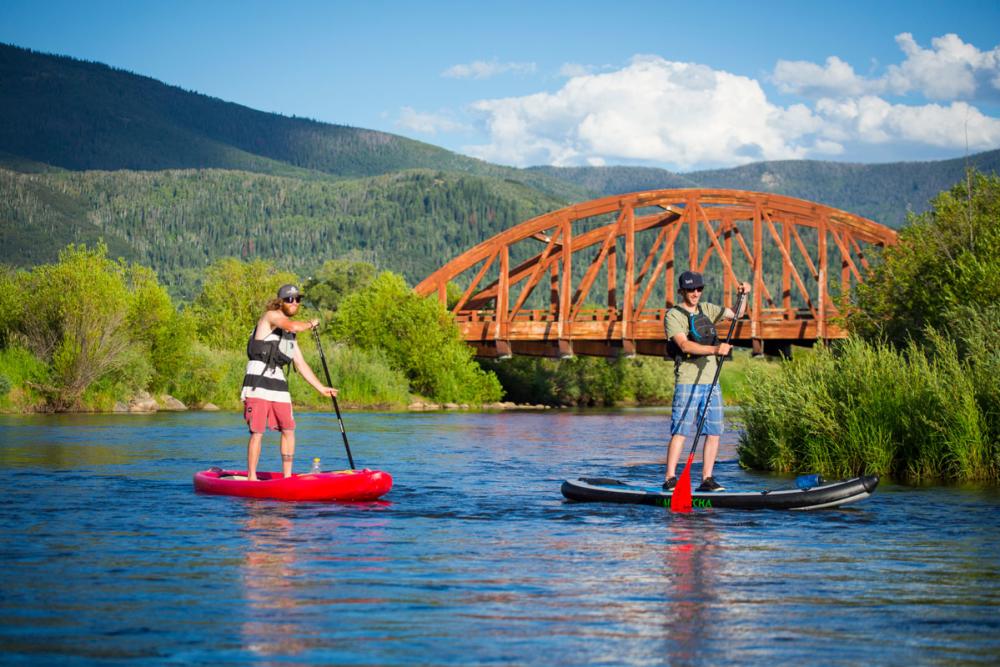 If you're a fly-fisher on the hunt for trout, it's easy to fish the several miles of public access areas on these rivers. Need a crash course? Bucking Rainbow Outfitters offers a three-hour clinic perfect for newbies.
Maybe you're more of a "enjoy the river without getting in" type – don't worry, we've got you covered too. Dine on the Yampa River at one of the many restaurants that line the river. Taste fresh, local foods as you also sip on a happy hour drink and watch the river flow by. You may even see some fun wildlife!
Looking to get out of town and into the woods? Check out the Sarvis Creek Wilderness Area in Routt National Forest. This area is rugged and wooded – perfect for a peaceful escape. You can find waterfalls, fishing opportunities and more in this area.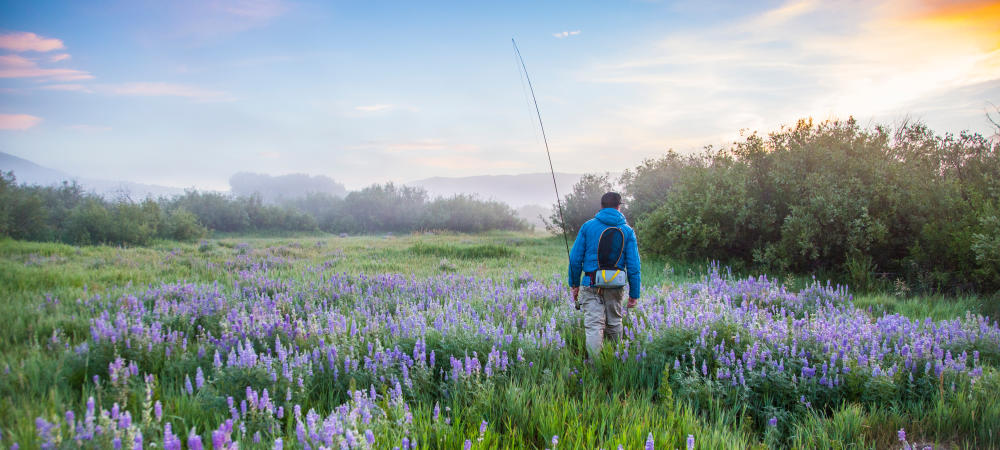 Lakes & Reservoirs 
Dip your toes in one of the many lakes that surround the Steamboat Springs area. Pick your adventure at Stagecoach Reservoir located in South Routt or Steamboat Lake, Pearl Lake, and Hahns Peak Lake in North Routt. All of these lakes offer a wide variety of recreation options including paddle sports, boating, fishing - and even swimming! That's right, enjoy a swim at the "beach" at Steamboat Lake with the entire family. The best part? The majority of these lakes have a marina you can visit where you can rent equipment and life jackets to stay safe on the water.
Looking to spread out even more? Check out some of the stunning high alpine lakes in the area. If you're wanting to hike with opportunities to cool off, we recommend visiting Three Island Lake. Located in the Zirkel Wilderness, Three Island Lake is a lush hike with plenty of wildflowers and often has the sound of rushing water in the background. Another option is taking on the Zirkel Circle – an 11-mile loop hike in North Routt that will take you past two stunning lakes: Gilpin and Gold Creek.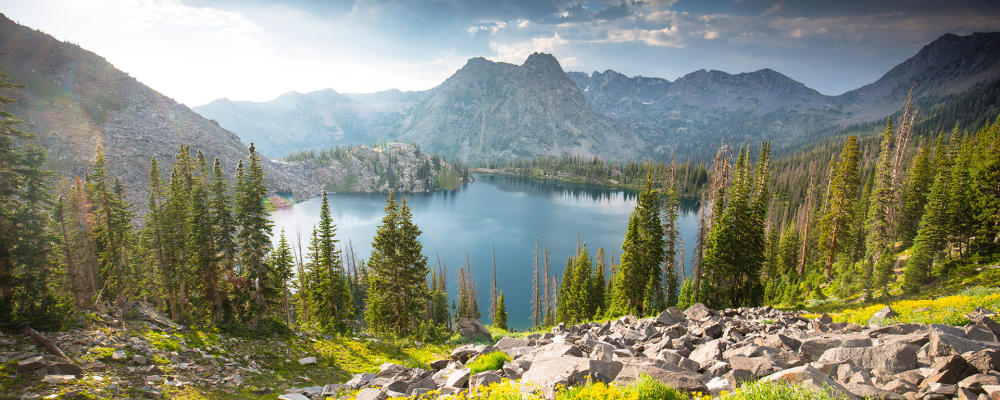 If you wanting to get out of town but not necessarily hike to a lake, you have plenty of options to get to by car! For closer options, drive to Summit Lake on Buffalo Pass, or Buff Pass as the local's call it, or Fish Creek Reservoir by going over the pass. Both of these lakes offer camping options, picnic tables, and sweeping vista views. We recommend high clearance and 4WD vehicles for visiting these lakes. Finally, for a day trip or longer drive from Steamboat Springs, check out the many alpine lakes in the Flat Tops such as Trappers, Stillwater, and Crosho Lake. You won't regret your lake adventure!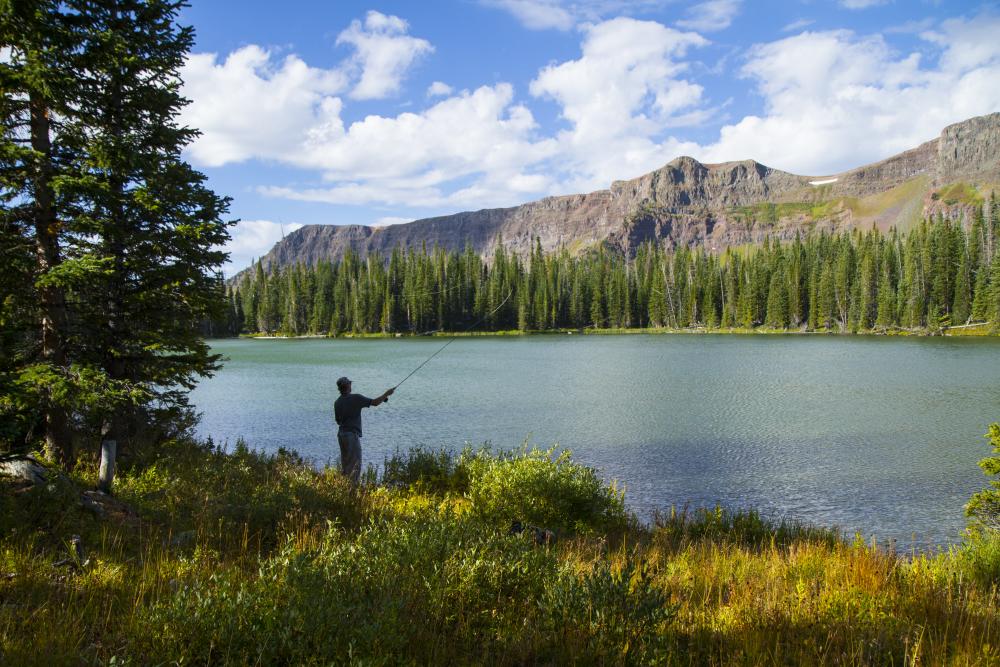 Waterfalls
Finally, how about cooling off at an iconic waterfall? Fish Creek Falls is a must see when visit Steamboat Springs. The short .25-mile hike down to the falls offers incredible photo opportunities. If you're lucky, you'll experience a breeze that will cool you off. If you continue hiking, you can reach the upper falls nestled into a rock cleft. Don't forget the $5 parking fee you'll need to pay to visit these areas.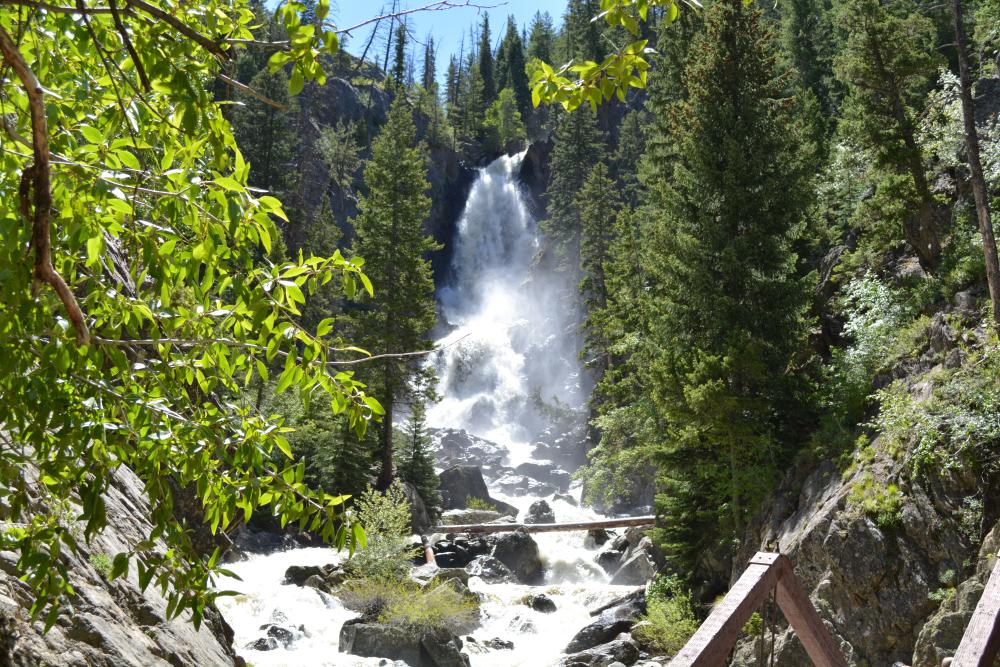 Visit Responsibly Tip: Head to the falls during the weekdays and early to avoid the crowds and spread out!
Finally, don't forget about the final way to enjoy our waters – by staying hydrated and using a refillable water bottle! We have other tips for you to follow when cooling off this summer including what to pack (don't forget the sunscreen!), how to respect the Yampa Valley and more. Check out our Visit Responsibly Page to get all the details before heading out this summer.