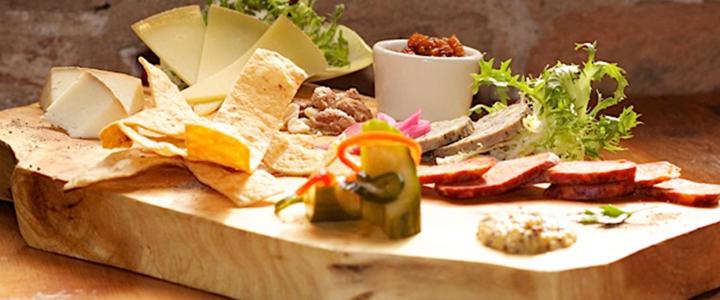 Fresh ingredients just taste better. For many chefs in Steamboat Springs, buying local produce, meat, eggs and more ensures they deliver the tastiest food possible. Thankfully this is a way of life for many chefs and restaurants in the 'Boat, which is part of why the food scene is one of the most vibrant in Colorado. Here are some of the restaurants that keep it local whenever possible:
Aurum and Table 79
At sister restaurants Table 79 and Aurum, Executive Chef Patrick Funk procures a variety of produce, including tomatoes, greens, peaches, corn, squash, peppers, cucumbers, turnips and more from local farms like Elkstone Farm, Sugar Creek, Bee Grateful and Innovative Ag. Their beef comes from Morningstar Ranch, while the pork hails from Mountain View Farms.
"Using fresh local products showcases the flavors of the seasons, without manipulation, fresh products can be the star. Our food philosophy is simple, clean and forward," Funk said.
Cloverdale Restaurant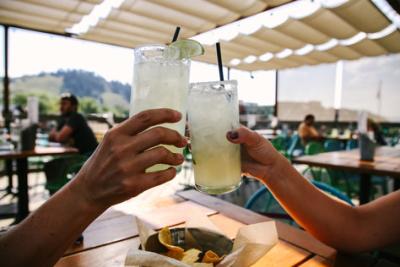 The 10.5-acre Cloverdale Farm at the edge of Steamboat Springs provides Cloverdale Restaurant with fruit, vegetables, flowers, herbs, honey and eggs for much of the year. And what they can't grow themselves, they source locally as well — artisan, hand-crafted cheese from Moon Hill Dairy, grass fed lamb and beef from Moon Ranch, and pork from Mountain View Meat Company in Meeker.
Harwigs
For longtime Steamboat restaurant Harwigs, their dedication to local agriculture can be seen onsite — the restaurant has a dedicated garden where chefs grow herbs and greens onsite. They also source their produce heavily from Elkstone Farm, a nearby producer in Strawberry Park that uses permaculture principles to grow their delicious community contributions. In the early 1900s, farmers in that same area produced commercially successful Remington strawberries, thus spawning the name. Harwigs sources the organic heirloom tomatoes, served in a salad with bacon, cucumber, aged cabernet vinaigrette and watercress, from Yampa Valley-based Tasty Tomato. (The award-winning tomato purveyors also supply Café Diva, Laundry and Mambo Italiano with award-winning tomatoes year round.) In the fall, the chefs love to forage for porcini mushrooms.
Laundry Kitchen & Cocktails and Creekside Cafe & Restaurant
The chefs at Rex's Family of Restaurants buy local produce and meats to use at all eight of the restaurants in the group, but especially so at Laundry Kitchen & Cocktails and their newest portfolio addition: Creekside Café & Restaurant, which joined the family Sept. 1. Creekside even offers a special Heritage menu filled with locally-sourced ingredients. The restaurant group buys pork from Mountain View as well, and grass-fed, hormone free beef from H Lazy P Cattle. They partner with Moon Hill Dairy for fresh cheese and Innovative Ag for microgreens and oyster mushrooms.
Upcoming Foodie Events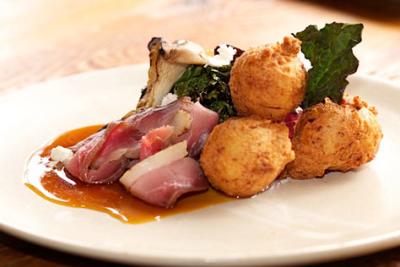 The fast approaching Steamboat Restaurant Week, slated for Sept. 24-Oct. 2, 2018, is the perfect time to stop into a few of the local eateries to sample specially priced pre-fixe menus.
The local Community Agriculture Alliance, a non-profit organization dedicated to keeping agriculture vibrant in the Yampa Valley, hosts two events each year that really showcase locally sourced products. In October, the Alliance partners with Harwigs restaurant to host a 100 percent farm to table dinner featuring exclusively local products. The event raises money for the Ag Alliance, which hosts an online market where local more than 60 growers sell the meat and produce they raise. For the event, growers donate anything they have on hand — from half a beef to a few bags of kale — to the event and Harwigs Executive Chef JJ Jenny transforms the donations into a delicious dining experience. The event is Oct. 11, and, new this year, a Farm to Brewery event at Butcherknife Brewery is slated for Oct. 4. Tickets for both are on sale now and usually sell out.
During Ag Appreciation Week in March (dates announced in Jan. or Feb.), participating restaurants unveil special menus that highlight locally sourced products. The Steamboat Ski Resort gets in on the fun by hosting a local food version of its Western BBQ held at the top of the gondola where the entire buffet is comprised of local food.
"The event is a way to honor our tradition and heritage of raising food in this valley," said Michele Meyer, the executive director of the Community Ag Alliance.