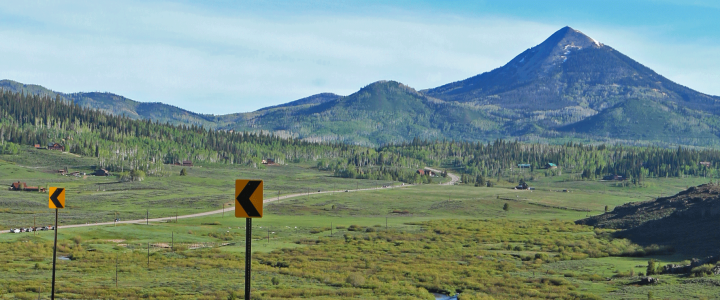 Running alongside the roaring Elk River through the emerald green pastures, and snow-capped Rocky Mountains of Colorado all around, it is important to consider ways we can protect our beautiful planet on race day. Our presenting sponsor Bank of the West put together some great tips to help you run conquer the most scenic race in the Rockies with the planet in mind. And here they are!
1. Bring a Refillable Bottle / Cup
An easy way to reduce waste and your environmental footprint is to bring a refillable bottle or cup on race day.
2. Wear Eco-Friendly Apparel and Gear
Did you know that many athletic brands offer sustainable apparel and gear? Anything from t-shirts made from water bottles to companies that give 1% back to the planet. Looking into your apparel and gear can result in a greener run and a more impactful purchase.
3. Bring a Reusable Bag
Ditch the plastic, and grab a bag that won't end up in a landfill. We will have bag checks on race day to ensure your eco-friendly bag has a place to hangout while you run. Additionally, we will be awarding our age winners with Bank of the West upcycled bags, made from their own billboards.
4. Don't Litter
Whether it's snack wrappers, cups or unused swag, be sure to find the nearest garage or recycling bin. This helps our crew, and planet!
5. Recycle (or Keep) Your Race Bib
Consider keeping your bib to remember your accomplishment! Alternatively, we encourage you to recycle your bib after the race if you do not wish it keep it.
Have a sustainability tip of your own? Join the conversation now by sharing a photo on Instagram, and don't forget to tag us at @steamboatmarathon and @bankofthewest