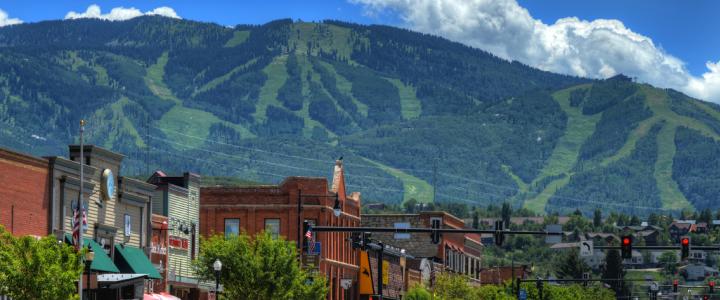 Casual Dining Favorites from a Local
Steamboat Springs is home to many wonderful eating establishments with a wide variety of cuisine. Our town boasts everything world-class fine dining to secret stash restaurants. You can find options from elk fillets to authentic street tacos and everything in between. If you're wondering where to eat with the whole family that offers amenities like a kid's menu, burgers, and fries, here's a list of one local's favorite family friendly dining options in Steamboat Springs.
Johnny B. Good's: Located in the 700 block of Lincoln Ave in the middle of downtown, this old-fashioned diner is guaranteed crowd-pleaser. Johnny B. Good's is open for breakfast, lunch, and dinner. They offer standard diner fare such as burgers and milkshakes, plus soups, salads, and heartier comfort food options for dinner. They also have a kids' menu and family style meals to go.
Backdoor Grill: Situated on the corner of Oak Street and 8th, Backdoor Grill is a casual dining locals favorite. Famous for their burgers, this place offers great shareable apps, breakfast items like burritos, a good size kids' menu, and fries done just about every way you can imagine. The fun decor and upstairs game room add the cherry on top.
Freshies: Just outside of downtown right off of hwy 40, Freshies is an absolute gem of an eatery. Freshies serves up breakfast and lunch made with fresh, local ingredients. Their extensive menu offers plenty of fare that is sure to please health nuts and comfort foodies alike. Whether you're looking for a massive homemade cinnamon roll or a delicious salad made with unique seasonal ingredients, Freshies has you covered.
Timber & Torch: If you're spending a day up on the mountain, you would be hard pressed to find a more convenient option than Timber & Torch. Located directly across from the gondola, this base area establishment offers a huge dining area. Serving breakfast, lunch, and dinner, T&T puts their own delicious flare into a menu that offers crowd-pleasing favorites like burgers, nachos, and wings. With a kids' menu for the little ones and an extensive cocktail and beer program for the grown-ups, this place is a great go-to for base area dining.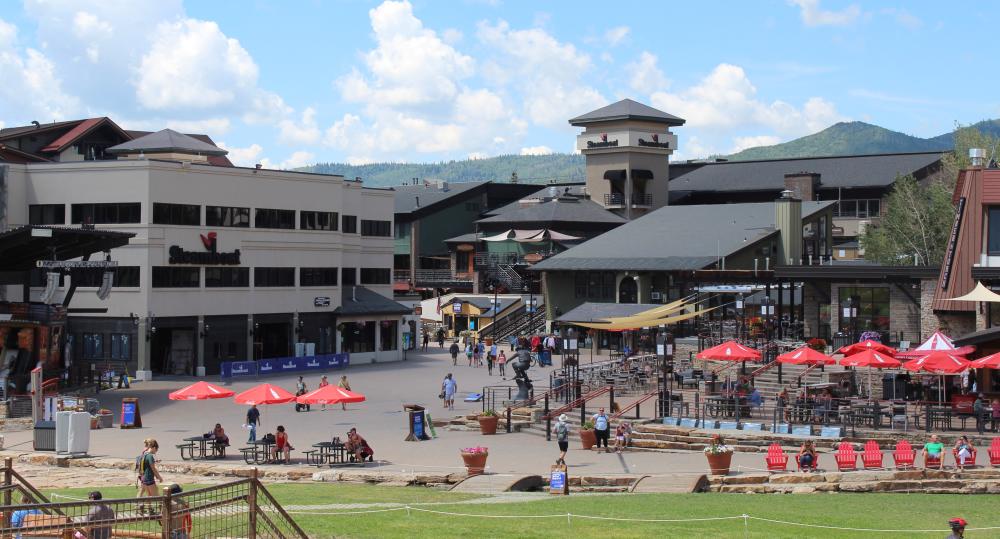 Slopeside Grill: Located beside Right-o-Way at the base of the ski mountain, Slopeside offers a fun and casual atmosphere both indoors and out. Offering standard American pub fare, wood fired pizza, and friendly service, Slopeside is a great place to grab a bite with the family after a day of shredding.
Mambo Italiano: Locals love Mambo Italiano as a great go-to for pizza, pastas, and all things Italian! In the summer the Mambos patio offers ample additional seating with a lovely view of downtown Steamboat and access to an outdoor bar for ordering cocktails and wine. In the winter, visitors can enjoy the ambiance of an open-format kitchen complete with a constantly roaring brick pizza oven. 
Fiesta Jalisco: Located on Anglers Drive between downtown and the ski mountain, Fiesta Jalisco is a fun, friendly Mexican restaurant with options to please everyone, whether or not they prefer their food muy caliente. Big parties are welcome, the service is friendly, and the South-of-the-Border atmosphere is sure to warm you up on a cold winter's day.