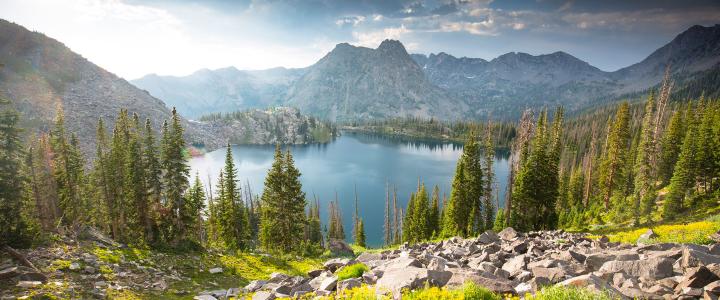 The trail to Gilpin Lake is one of many hikes in the greater Steamboat area that offers a serene chance to explore nature for a few blissful, scenic hours.
Accessible via a quick jaunt from Elk River Road, the trailhead offers a couple of options. But for this hike, you'll want to follow the signs for Gilpin Lake (9 miles roundtrip) an immediate left at the start of the Slavonia Trailhead. This hike can turn into the Zirkel Circle hike, which continues to Gold Creek Lake and back to the Slavonia trailhead parking area – 11 miles roundtrip. No matter the distance, the reward is more than worth it. If you have the time for multiple hikes, Mica Lake (8.2 miles roundtrip) is another scenic out and back hike accessed by the Slavonia Trailhead and offers plenty of wilderness viewing opportunities along the trail. 
One of the first things that you'll notice about the trail is how incredibly scenic it is. I always notice brilliant mountainside flowers: pastel columbines, purple lupines, red Indian paintbrush and many others. Along the trail, you can hear the sound of the rushing Elk River, which, at around a mile and a half, becomes readily visible for the rest of the hike.
As you hike the trail you will encounter a few creek crossings. They are not particularly difficult to cross, however, the third crossing is a bit wider than the first two. In order to navigate this creek, you'll need to cross several fallen logs toward the right side. This section can get a bit tricky, but a senior couple that were hiking the trail alongside me seemed to have no issues with the improvised bridge, so I suspect most will be able to cross with little difficulty.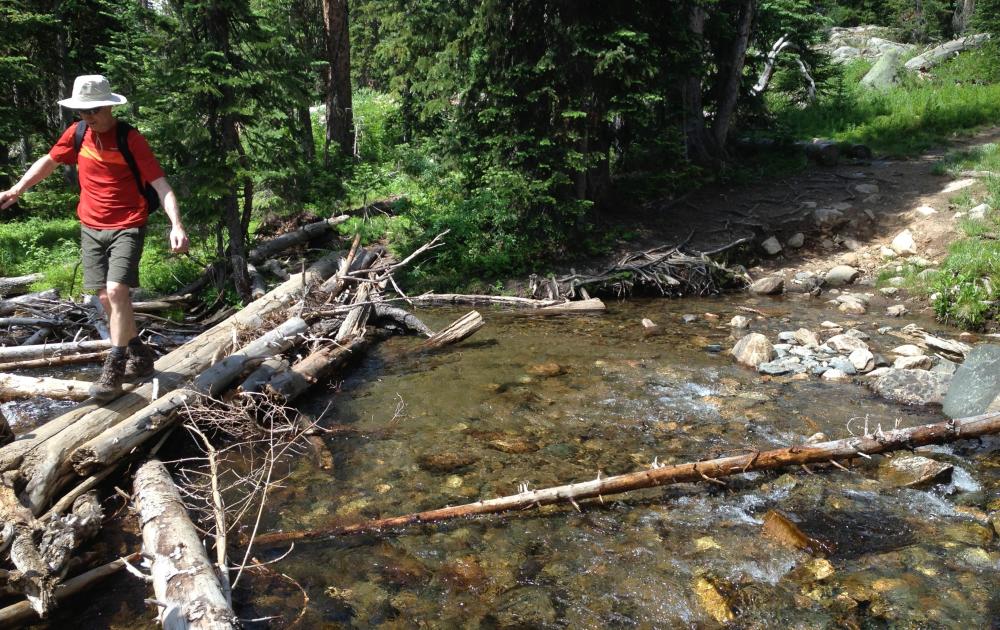 If you decide to hike the trail before noon, the Zirkel Wilderness Area carries coolness in the air that can be quite refreshing. The trail in the afternoon still provides plenty of shade courtesy of aspen groves and tree canopies in wooded areas spotted with shade. A nice cool breeze cascades off of the Elk River and onto the trail.
After several hours of breathtaking scenery and pleasant encounters with all types of nature, I arrived at Gilpin Lake. Mountains rise like skyscrapers on every side and the hills are brushed by groves of mountain flowers and evergreens. Surrounded by the idyllic mountain setting, the lake presents a picturesque view that you'll surely remember for the rest of your life.
In order to fully appreciate all that this trek has to offer, I had to slow down and take each scene in frame by frame. Hiking is a form of slow travel, one moment at a time. Enjoy this beautiful hike that has grown to be a favored trail amongst locals and visitors alkie.