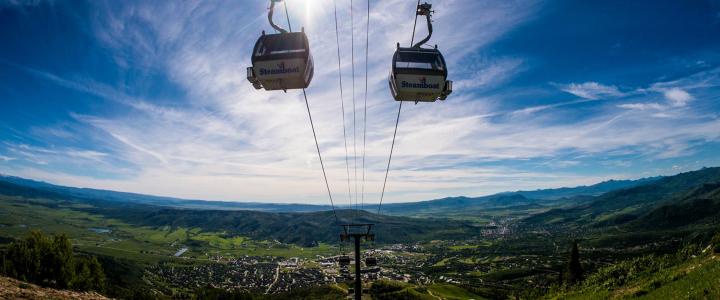 Summer in the mountains means sunshine and outdoor activities at Colorado ski resorts. Although there's no snow, there's plenty to do. After all, we live for the summer after shoveling for seven months!  Whether you're into music, looking to attend a special event, or even extreme sports, the mountains in Colorado have the festival or trail to offer.
Mountain Biking
If you're seeking an extreme Colorado adventure, mountain biking is just as scenic as it is challenging. Whether you're a novice or an expert, there are trails to captivate you. A number of ski resorts in Colorado have lift-serviced trails or you can climb from the bottom and be rewarded with a sweet run down a flow trail. If you are a beginner, you can arrange for rentals and lessons with a guide. Be prepared to see the ski areas in a new light and find yourself ripping across one of your favorite ski runs but on two wheels.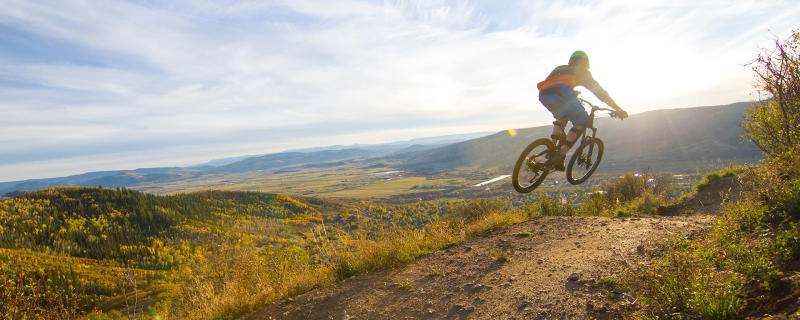 If you'd like to try something a little less daring, a scenic chair lift ride or a hike through the wildflowers might be more up your alley. From top to bottom, there are trails ranging in terrain so you can pick based on your ability and time available.
Dining
The bar has been set high for on-mountain dining in the winter, why not give it a whirl in the summer? The scenery is just as stunning in the warmer temperatures and there is nothing better than toasting to a summer sunset at 9,000+ feet.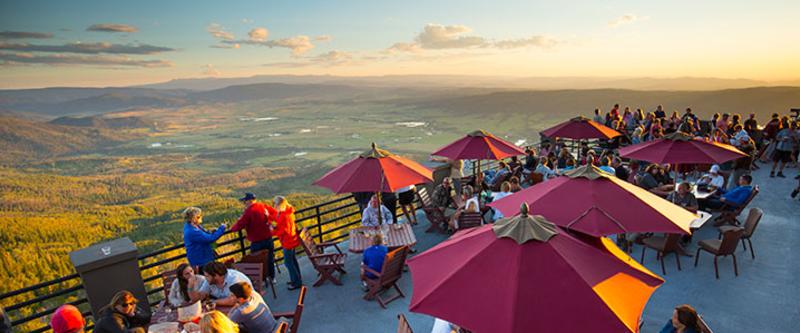 Events
Head up to the high country to enjoy a wide variety of events in the summertime. Festivals celebrating culture, beer, hot air balloons, barbeque, wildflowers, film and more are the perfect excuse to break away to the mountains. Live music is practically canon for every mountain town's summer event lineup. Ranging from resident orchestras, chamber recitals and soloists, dance festivals, jazz, bluegrass, and free concert series, there is sure to be something for everyone to enjoy.
No matter what your pleasure is, get up to the mountains this summer and experience the ski areas covered in vibrant green and endless sunshine.