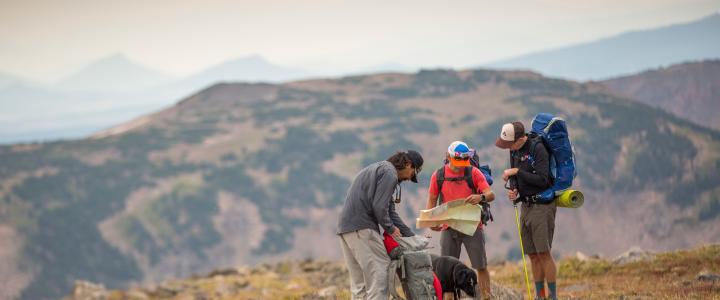 Visitors often remark upon how happy Steamboat locals are. Residents have long said, "It's in the water," – an age-old reference to downtown's Lithia Spring. These days, the upbeat Steamboat attitude is fed by our mountain lifestyle and an entrepreneurial spirit. Many local businesses produce high-quality items with both national and international presence. The Yampa Valley's beauty and Steamboat's lifestyle inspire these companies. While you're here, sample their goods; take them home, too – they make the best souvenirs.
BOA Technology
Get dialed in on the trails. Literally. The Boa Closure System created by local company Boa Technology creates a glove-like fit for your pair of hiking or biking shoes as you explore the various trails around town. Many companies have partnered with Boa Technology to incorporate the lacing system into their footwear. Now based out of Denver, this technology has sky rocketed, changing the way cycling and snowboard shoes are made. 
Kent Eriksen Cycles or Moots
Need new wheels? Kent Eriksen Cycles and Moots build handcrafted high-performance titanium bicycle frames and components. These local bike builders customize and create road, mountain, and cross bikes. Don't forget to stash a Honey Stinger bar, chew, or Lance Armstrong-endorsed waffle in your pack for extra energy.
Big Agnes
For car camping or backpacking, Big Agnes makes a tent to fit your travel. Make sure you're dressed comfortable and warm for the campfire, too. Layer up in techy apparel from BAP or try Merino wool products with maximum breathability from Smartwool. For a gourmet treat, and the perfect ending to your day, enjoy a Chocolate Soup Macaroon – found here in the local bakery, and now in the cookie aisle at Whole Foods.

Sweetwood Cattle CO
Fire it up and get saucy! Summer offers long days and warm nights for grilling. Take advantage of your condo's grill or head to a local park to put some Sweetwood Cattle Company links, brats or ranch-raised Angus steaks on the grill. No fire? Their natural, wood-smoked beef jerky provides quick bites on-the-go to satisfy your inner cowboy.
Hog Island Boat Works
What floats your boat? Hog Island Boat Works builds indestructible, unsinkable, and incomparable water crafts. For fishing and boating, these drift boats will log hundreds of hours on the surrounding lakes and in the Yampa River. While owning one doesn't promise you a lucky fishing day, you'll look good on the water.
Be sure to watch for other Steamboat-made products from Point6 (socks) and Little Moon Essentials. The companies are favorites with locals and have started making a splash outside the Valley.