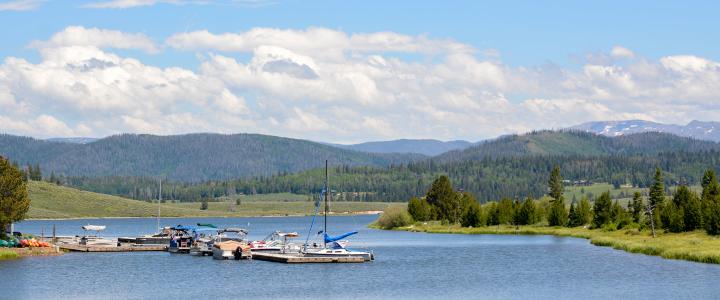 Water, water everywhere! The pure water that flows through the Medicine Bow National Forest is just one of the reasons why people say the Yampa Valley is such a magical place. After all, how many towns are founded and built around bubbling hot springs and a river? Once you get on the water here, you'll understand why we love it- and there's something for everyone.
If you alpine ski to practice for water skiing, then you better get out to Steamboat Lake. The marina rents out water ski boats with a driver for up to 10 people. Rentals include your trusty driver (or coach, as you may need), gas and water toys. For those of you who want to stay rowdy but maybe not risk a bathing suit malfunction in the water, the pontoon boat might be for you. Ice up the cooler, throw your sunscreen in your beach bag (because you are 7,000 feet closer to the sun) and snatch up one of the 20- or 22-foot pontoons at the Steamboat Lake Marina or the Stagecoach Marina in South Routt County.

Those who revel in peace and quiet may want to head north to Pearl Lake. A fraction of the size of nearby Steamboat Lake, Pearl is less crowded and is wakeless.  Pearl Lake is really just, well, the pearl of the North Routt lake system, if you please.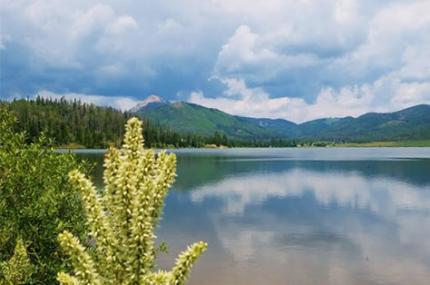 Colorado is famous for its namesake river, which is so epic it's cut out the Grand Canyon over a millennium. Check out our local rafting company Bucking Rainbow, as well as Mad Adventures and Adventures in Whitewater an hour away in Kremmling. Each of them will take you for a float you'll never forget, whether you decide to take an intermediate trek on the Colorado, Eagle, or Elk rivers; raft as a family down the Yampa River through Steamboat Springs; or prove your worth with an adventure through Class V Gore Canyon (experts only). You may even get to stop at a river hot spring or cliff jump! Hearing your guide call "Forward 2!" in the rapids is an experience like no other.
Make a splash and plenty of memories in Steamboat Springs this summer enjoying all the watersports at the body of water of your choosing.