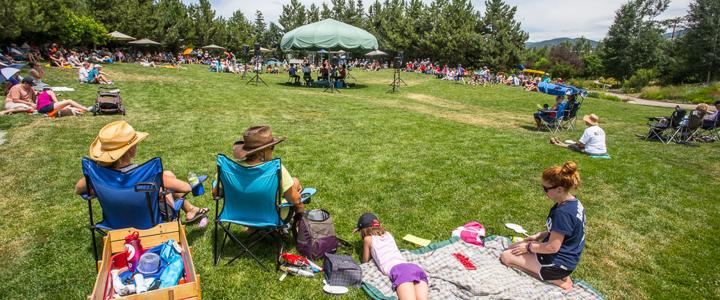 Steamboat summers are perfect for family picnics. Something about eight months of snow makes our grass especially soft, plus there's no humidity, bugs are minimal and any old side-of-the-road picnic spot is stunningly scenic.
Picnicking was a very frequent activity in our family, especially when my twins were really little and somewhat miserable to dine with. Somehow, being held hostage in a highchair at a local restaurant felt like punishment for all of us, so we decided to incorporate picnicking into our weekend repertoire.
There are so many spots that are tote-worthy. This is just a small sampling so be sure to add any other Steamboat favorite spots in the comments below.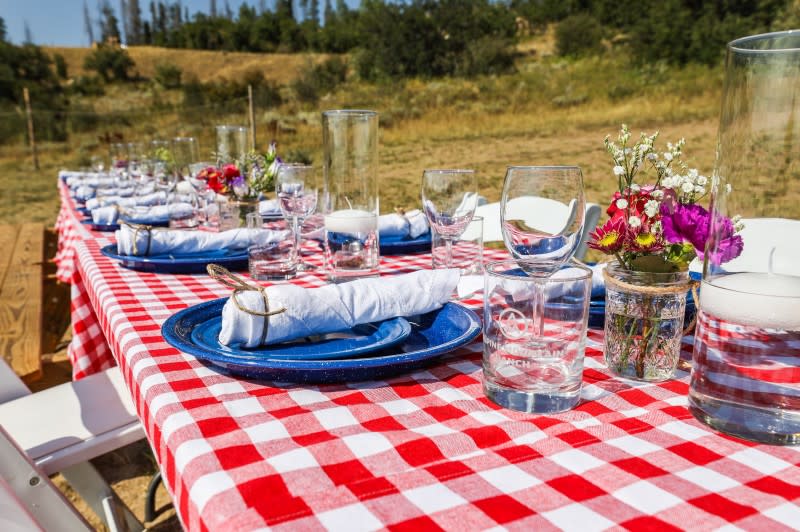 Little Toots
An easy choice for families with babies, toddlers and preschoolers. It's right along the bike path, has a playground suitable for, well, little toots, and there's a nice gazebo with several picnic tables if you're looking for shade.
It's located right along the river for the occasional rock skipping. There are public restroom facilities for potty breaks and there's plenty of parking for quick getaways. If the day is going smoothly and everyone is content, there are lots of shady spots for on-site napping.
Spring Creek Pavilion
Perfect for those with elementary school-aged kids or families with teens who want to incorporate a little hiking into a picnic feast, Spring Creek features a short hike amidst the aspens up to the gazebo. If you've got canines as part of your crew, they'll love taking a dip in the two ponds located right there.
From the gazebo, you can do some easy hikes up the Spring Creek Trail or just take the short jaunt back to the parking area and call it a day. You'll love the scenery and the easy access, plus you might even spot some local wildlife.
Pontoon Picnics
For an out-of-the-basket kind of picnic, rent a pontoon boat on Steamboat Lake or Stagecoach Reservoir. Bring a cooler full of picnic worthy treats or kick it up a notch and rent a boat complete with a gas grill and have your own floating BBQ.
Fancy Feasts
For a fancier picnic with a bit of hiking, take a ride up the gondola for a guided gourmet hike on Mount Werner. This activity is for families with kids over the age of 10. If your kids aren't up for the adventure, drop them off at the super fun all-day Kids Adventure Club day camp at the base of the ski area and enjoy this activity sans offspring. Guided gourmet hikes are on Wednesdays, Fridays and Sundays throughout the summer. Take the gondola up, enjoy the hike along the Vista Nature Trail (with many photo opportunities along the way) and then top it off with the gourmet lunch and a glass of vino on the third floor deck of the Thunderhead building with panoramic views of the valley.