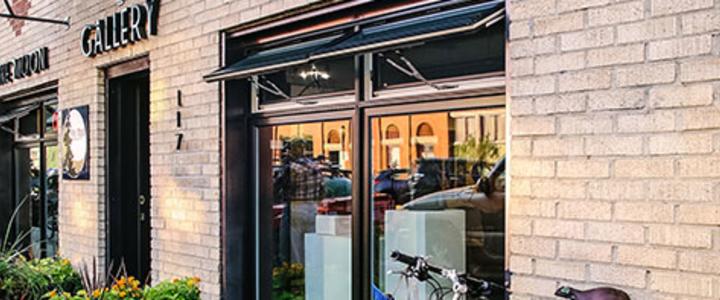 Nature is an ever present creative muse in Steamboat Springs, Colorado. The beauty that surrounds us has driven many artists to call Steamboat home. A small and enormously talented arts and culture scene thrives here. You'll find local talent lining the walls of numerous galleries up and down Main Street. If you also feel the tingle of creativity and want to flex your artistic muscles during your visit, get a taste for Yampa Valley arts and culture by trying a workshop, class, or other art experience. Here are some of the artistically talented activities you can plan to enjoy during your vacation.
Explore Steamboat Creates
If you're seeking to plan a creative activity during your visit, your first stop should be the Steamboat Creates upcoming events calendar. Steamboat Creates is a local organization dedicated to supporting more than 200 local artists. Their physical location, The Art Depot, located west of downtown Steamboat hosts exhibits of local artwork and workshops for adults and youth. Browse upcoming creative classes and events by creative medium, age, or class date or duration. Take a watercolor class or express yourself at a writers workshop, there are many options to choose from. Young at Art day camps allow young ones to explore self-expression, imagination, and arts and culture through movement, music, writing, performance, and more.
Create A Pottery Masterpiece
Whether you're an experienced potter or just wanting to try your hand at something new, Warehome Studios offers visitors the opportunity to create a pottery masterpiece. Couples or groups of friends will love Date Night on the Pottery Wheel, a single night workshop with hands-on instruction from a local ceramic artist. Pottery wheel and hand building workshops are available for youth and adults. Book the entire studio for a private event like a bachelorette or birthday party.
Try Printmaking in a Professional Studio
For a more two dimensional experience try a workshop at Oehme Graphics, a local professional printmaking studio. Numerous local artists work out of this space specializing in etching, woodblock, and other types of printmaking techniques. Experts offer printmaking exhibits, art fairs, and both public and private workshops and classes. Rent the entire studio for a customized vacation experience.
Bust a Boogie at Steamboat Dance + Fitness
If your form of expression is performance arts, shake your tailfeather at Steamboat Dance + Fit. Local dance instructors teach a variety of dance style classes at the studio each day. Join for salsa, hip hop dance fitness, ballroom dancing, and more. These classes offer a perfect drop in opportunity for visitors. Follow the studio's Facebook page to find out where locals are gathering to dance at any given night at one of the live music establishments in downtown Steamboat.
Stroll Steamboat's First Friday Artwalk
If you happen to be in town on the first Friday of the month, be sure to stroll Steamboat's First Friday Artwalk, a tour of local art galleries, museums, boutiques, and other venues that showcase local artwork. Meander down Main Street and enjoy arts and culture exhibitions from dozens of local artists. The self guided tour is completely free. Galleries host artists, music, and refreshments between 5-8pm on the first Friday of each month.
Try Plein Air Painting or Drawing
The Plein Air movement is a style of artwork where artists paint or draw immersed in the natural environment. Push your landscape skills to the next level by setting up in one of Steamboat's quiet places. Whatever you choose for inspiration, you can enjoy 360 degree views of rivers, mountains, trees, and wildlife. Grab your easel, and bring your pastels, paints, or pencils down to the riverside for inspiration. If you didn't bring your art supplies, you can get a sketchbook and art supplies at Walmart or Ace Hardware in town.
Enjoy the inspiration and opportunities of Steamboat's arts and culture community during your stay. Continue browsing the Steamboat Chamber website for more trip planning resources.