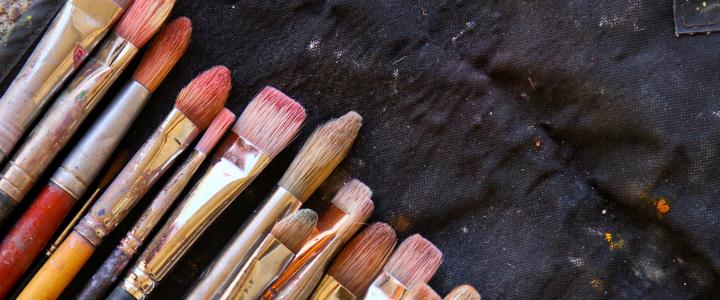 Summer in Steamboat provides tons of opportunities for outdoor recreation and exploration, but what about kids who love the arts as much as others love being outside? Fortunately, Steamboat has as many options for kids who love creating art, playing music, performing and dancing as it does for those who want to be outside. Below are a few places for kids who love the arts to feel at home this summer:
Bud Werner Memorial Library
Celebrate a love of reading with story-time activities. Throughout the summer the library offers Little Crafters Mondays, Toddler Time Tuesdays, Preschool Time Wednesdays, Story Stretchers Thursdays, Read to Dogs on Thursdays, Cuentos! Fridays, Babytime Sundays. July 7th and August 4th, children 3-7, with a parent, are invited to the Yampa River Botanic Park Children's Garden for a very special story-time. For more information visit https://www.steamboatlibrary.org
Young at Arts
Summer art camps are held primarily outside at various locations. Each week will be filled with mixed media projects ranging from painting and drawing, printmaking, sculpture, wood, photography, land art and more! A program of the Steamboat Springs Arts Council, these camps offer a wide range of activities for kids that span the range of artistic expression. Summer camps include Nature's Patterns, BRAVO! Spanish Discovery, Creative Comedy, Wild-erness Writing, Piknik Theatre, Martial Arts and building Birdhouses in Clay. These camps are designed for kids 4-13 years old. For more information visit https://www.steamboatcreates.org/yaa/
Perry-Mansfield Performing Arts School & Camp – Discovery Camp
Perry-Mansfield is the oldest continually running performing arts camp in the country. Step onto this historic camp where famous actors and dancers have trained. Discovery camp was developed as an introduction to the arts with a combination of arts training and traditional camp activities. For kids entering 3rd through 5th grades. For more information visit http://www.perry-mansfield.org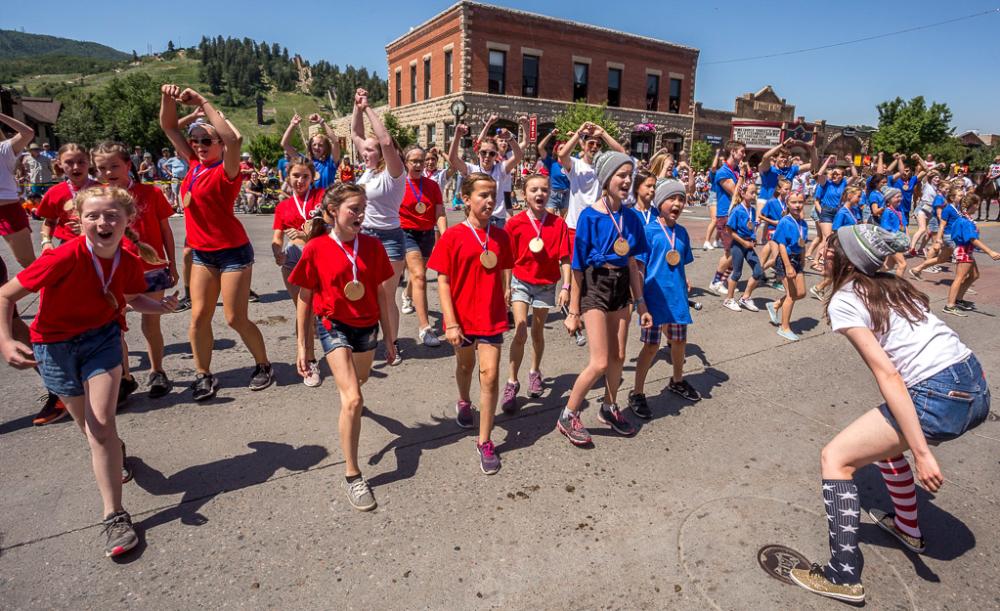 Piknik Theatre
This summer's outdoor theatre festival is held at the Botanic Park and is free to everyone. This year's plays include Shakespeare's A Midsummer Night's Dream, and an original musical fairy tale comedy, The Bee Man of Orn. All plays are family-friendly and intended to appeal to children as well as adults. For more information, visit https://www.steamboatcreates.org/piknik-theatre-festival/.
Rocky Mountain Springs Harp Program
 From June 23 - July 13, harpists and chamber instrumentalists delve into a three-week intensive study of music and personal development. Ages 13-24. For more information visit: http://www.rmsharp.org
Rocky Mountain Karate Academy
For kids 6 years old and up, karate helps develop character and emphasizes cooperation, precise technical expression, and in-depth study of Goju Ryu katas for self-defense and personal growth. Visit https://steamboatkarate.com

Sundance Studio Summer Dance Camps
If your child loves to dance, sign him or her up for 'Disney's Descendants,' an exploration of what it's like to be a child of a magical Disney character. Includes jazz and hip-hop for ages 6-10. For those more interested in jazz, join the 'World Tour Jazz & Hip Hop" camp where dancers learn jazz and hip-hop choreography to today's top stars. Visit http://www.sundance-studio.com
Even though Steamboat has a reputation for outdoor activities, our cultural heritage began when the town was founded and has continued on for over 100 years. Let your children be part of the exciting arts opportunities this town has to offer.