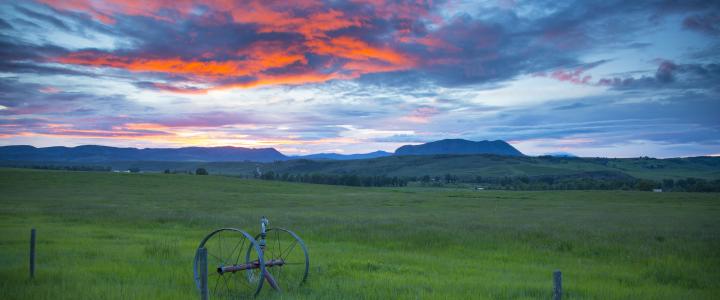 Whether you're traveling to Steamboat from another part of the state or the other side of the country, there's no need to tack the extra mileage on your car! Forget packing up the car seats, filling up the gasoline, or stuffing your trunk – there's a multitude of ways to travel to and around Steamboat without a car. Bus, plane, or alpine slide, we have the tips and tricks to spending a car-free, carefree weekend in Steamboat Springs. 
Getting Here
From Denver, there are multiple avenues you can take in order to get yourself to the 'Boat. If coming from out of state, Denver International Airport has services to get you from point A to B. For most people, a small road trip after a long day of flying does not always sound appealing. When kids are in tow, or you have a pressing timeline, skip the shuttles and jump back on the plane. A quick one-hour flight into the Steamboat/Hayden Airport will get you quickly to your destination vacation. Depending on your current location, you may even get to skip the middle step and score a direct flight. 

If you're looking to take the more scenic route, Denver houses multiple shuttling companies that can give you a ride to Steamboat – and a picturesque one at that. Companies such as Go Alpine are an easy way to transport you to the Rocky Mountains while giving you a healthy dose of our stunning mountain panorama. To learn more about ground transportation to Steamboat, check here.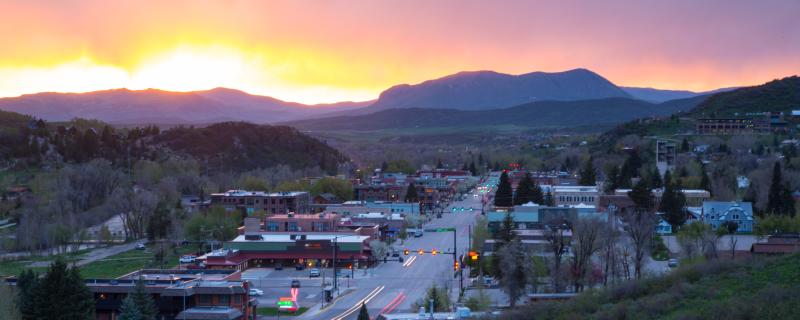 All Aboard 
Now that you've arrived in Steamboat, one of the most efficient and convenient ways to get around town is the free transit system. Utilized frequently by locals and visitors alike, the free Steamboat Springs Transit can take you just about anywhere you need to go. From the moment you arrive, the transit system will be a great way to get you and your family from activities to dinner, to the river. Summer scheduling changes based on local needs and any information you may need can be found here. 
Wheel's Rollin' 
Once you've arrived in Steamboat and ditched your bags, consider cruising to the historic downtown district. The very first thing you may notice about the town is the copious number of bikers. The Yampa River Core Trail is a great way to ride into town safely and efficiently – all while accompanied by the sights and sounds of the river. This is a great option being that you can't ride on sidewalks downtown and that it is generally safer for both individuals and families. Along the core trail and throughout town, expect to see riders on both beach cruisers and fat bikes cruising around. As biking is one of the many hobbies Steamboat residents have taken on, a rental is a great way to experience the town as the locals do. Companies such as Ski Haus or Steamboat Ski and Bike Kare can get you set up with a bike that matches your activity level for your time in Steamboat. When kids are thrown into the mix, some of these awesome local shops even have child trailers so the kiddos can beat the heat and enjoy the trails as much as you!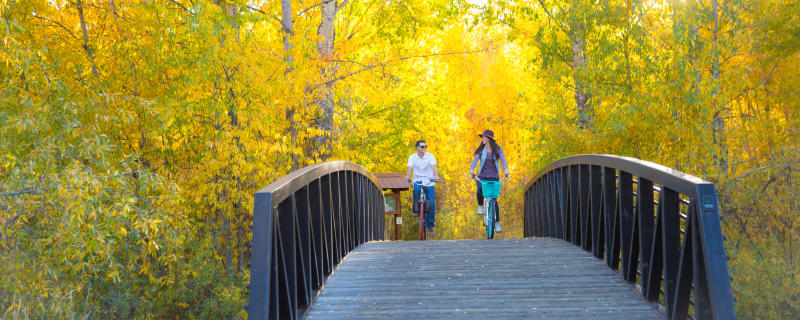 Food on Foot
A few hours of checking out Steamboat on your bike will surely leave you ready for a cocktail and something to eat. The local grub in Steamboat Springs is diverse, delicious, and available at every corner. With only a short weekend ahead, one of the best ways to experience a plethora of restaurants is a Steamboat Springs Food Tour. With the option of multiple tours, this is a great way to try out the fantastic food, meet new friends, and experience the hidden gems of Steamboat's culinary hub. 
Shuttle to Soak 
With your belly full and your daily dose of exercise complete, a luxurious soak in the Hot Springs is a must. Head back to your condo or hotel to grab your swimsuit and contact one of two shuttle companies. These shuttles will provide door-to-door services, allowing you to relax and enjoy the scenic trip up to the secluded Hot Springs. Strawberry Park Hot Springs has an array of pools and baths, perfect for relaxing your muscles after a day of pedaling and strolling. Both Sweet Pea Tours and Hot Springs Shuttle will provide a courteous, comfortable Steamboat experience. If you'd like to stay closer to town, The Old Town Hot Springs provide an equally satisfying experience with not only a comfortable setup for you but entertainment for your little ones. Old Town Hot Springs is accessible by a hotel shuttle or is located just a couple of steps from the free town bus stop.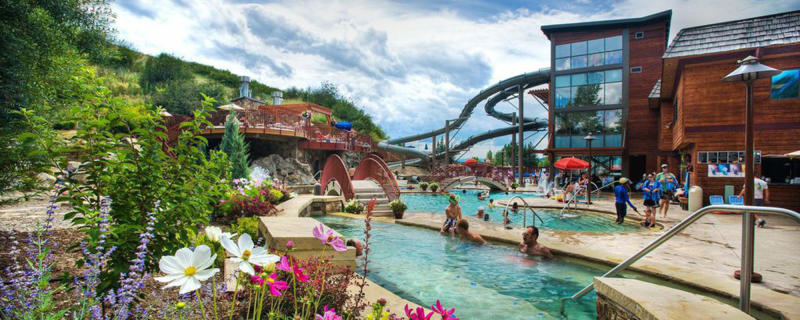 Art Walk
If you're lucky enough to visit Steamboat during the first Friday of the month, take another stroll around town for the First Friday Art Walk. Not only is this another great way to experience Steamboat and all it has to offer, but it offers a unique tour of local artists. A free, self-guided tour allows for a personalized experience and exploration of the ever-changing exhibits in town. Art galleries, museums, and alternative venues are all part of this unique tour!