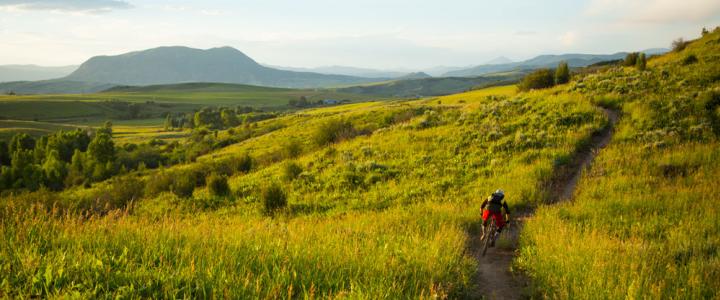 When the snow starts to melt and the days get longer, that can mean only one thing in Steamboat Springs: it's time to get out those beautiful two-wheeled devices and hit the trails. The excitement of early season is palpable as people dust off their bikes and are eager to get outside and soak up the sunshine.
Early season single track riding can be tricky as the valley starts to dry out. The City of Steamboat Springs does a great job of updating what's open on their interactive trails map for you to check out before heading out the door. You want to stay off muddy trails and respect any closures to prevent long-term damage and ensure everyone can enjoy our endless miles of trails all summer!
Here are a few of our favorite early season mountain bike rides for the beginners, advanced riders, and everything in between.
SPRING CREEK
This popular and easily accessible trail is located within Steamboat Springs city limits and the lower sections dry out fairly early. As the springs turns to summer – and as you get back into riding shape, you'll be able to climb higher and higher through winding aspens that follow the creek. Access the trail at the corner of Amethyst Drive and Maple St, then follow Routt County Road 34 (single-lane, rough road) 1/2 mi. to reservoirs. The trail continues approximately 5 miles to Dry Lake Campground. If the trail is dry enough to reach the top (about 5 miles), hop on the new Spring Roll downhill only trail, funded by the 2A lodging tax-funded program, and enjoy the ride back to town!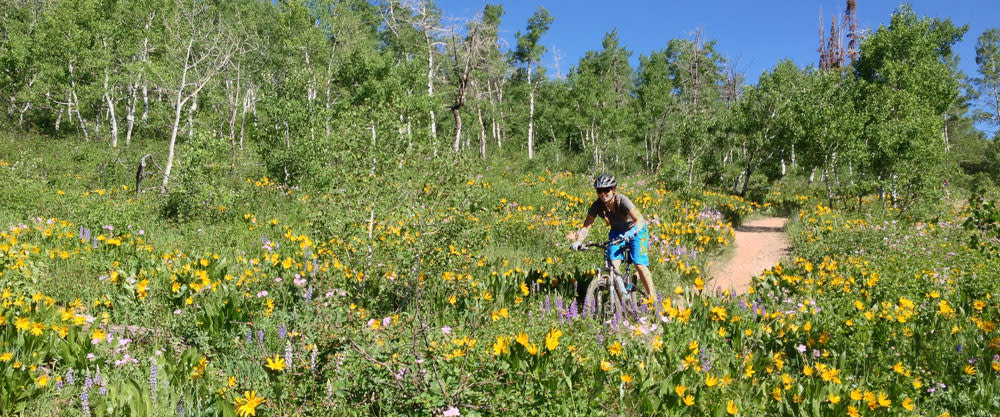 MAD CREEK TRAIL SYSTEM
The Mad Creek trailhead is a jackpot for early season riding and is the hub for biking trails including the Mad Creek Trail, the Hot Springs Trail, and Red Dirt Trail. These trails benefit from being in the sun and lower elevation, so they melt out quicker than other areas in the spring. Bike your way through aspens and brush as you experience some steep climbs and technical rocky sections. Make sure to bring some water and pack on the sunscreen as you'll be sun-exposed for some of these rides. The Hot Springs trail is a local favorite three-mile ride that leads you right to Strawberry Park Hot Spring or you can connect to form a longer loop ride. To get to the Mad Creek Trail System, from downtown Steamboat Springs, head west and take a right onto Routt County Road 129/Elk River Road and follow it for about 5 miles. More information on the specific trails can be found here.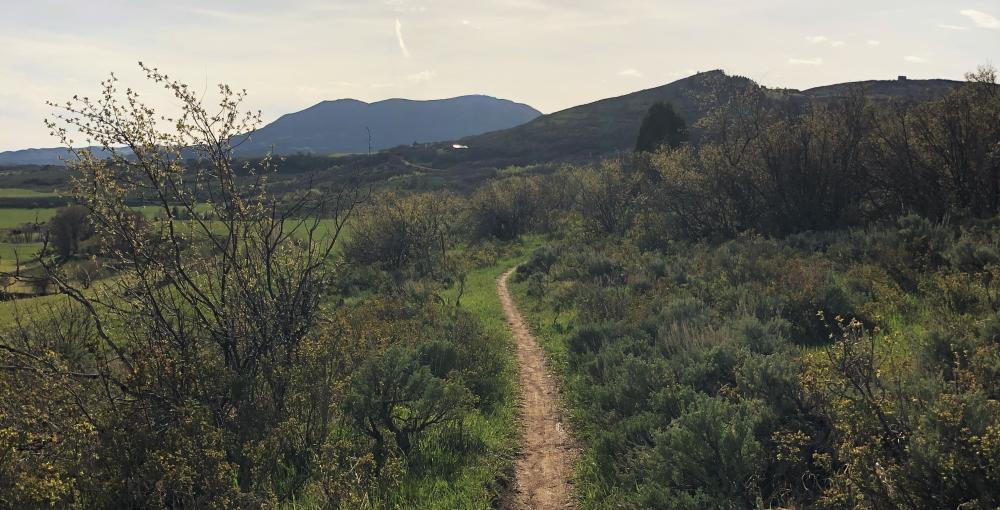 ROTARY - RIDGE
The backside of Emerald faces west, making it the first part of the trail system to dry out in the spring offering great dirt riding just 20 minutes from downtown. Rotary is a flow trail that has it all, steady climbs, sweeping views, and exciting descents. Accessible from Cow Creek on the backside of Emerald mountain, choose your adventure and ride Rotary as its own 4-mile loop or connect with the Ridge trail to climb a little higher before turning around. Bonus: Beall is another trail on the backside of Emerald. It is closed early season for elk migration, but once it opens, the Beall-Ridge-Rotary 16-mile loop is not to be missed!
NPR, BLUFFS LOOP, AND MORE
The front side of Emerald Mountain takes longer to dry out, but lower sections typically dry out faster and can be fun early season riding! Bluffs Loop is a beginner loop that offers beautiful riding through aspen groves with great views of the Yampa River and Steamboat Springs. For some real downhill fun, check out lower NPR – which stands for no pedaling required! The trail is another result of the 2A program and has nearly 100 features including buffed berm turns, flowy rollers, and low-consequence tabletop jumps that are all rollable.