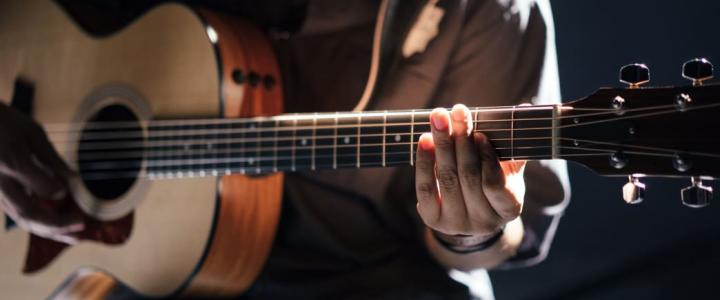 The charming Colorado mountain town of Steamboat Springs is perhaps best known for its excellent skiing, which ranks among the best in the country. When there's no snow on the slopes, the active locals take full advantage of the area's abundant hiking, mountain biking, and paddling. But some visitors are pleasantly surprised to find that Steamboat also has quite a creative side, from live performances to art galleries to cultural staples of the American West, such as the rodeo. The next time you're in town, be sure to explore Steamboat's equally impressive arts scene. Here, are seven ways you can do just that.
1. Opera Steamboat
Formerly known as Emerald City Opera, Opera Steamboat was founded in 2002 and has been contributing to the Yampa Valley's colorful musical history ever since. Not only do its shows feature talented performers who'd easily hold their own in a big city, but Opera Steamboat also organizes musical education for community members. Its annual Summer Festival includes three different operas, and the organization is working toward putting together a year-round calendar. Best of all, catching an Opera Steamboat show is much more affordable than you might expect—most tickets are around $35.
2. Strings Music Festival
Don't be fooled by the fact that it's in a remote mountain town: The Strings Pavilion is a top-notch performance venue. It seats 570 people, and during the summer, it hosts a range of concerts of all different genres. Many big-name acts and artists have played here over the years: the Indigo Girls, Don McLean, David Crosby, Randy Newman, Nickel Creek, and the Avett Brothers, just to name a few. Check out the venue's calendar to learn more about the Strings Music Festival, its orchestra lineup, and the many other community events it puts on throughout the year.
3. Piknik Theater
Piknik Theatre offers unparalleled theatrical experiences in the Yampa Valley. Performances are free at the Yampa River Botanic Park and the Bud Werner Library Green. Piknik Theatre creates and performs events, galas, camps, and shows throughout the summer months and is an ideal way to combine time outdoors with Steamboat's art culture. 
4. Steamboat Springs Pro Rodeo Series
Rodeos are an emblem of the American West, and these impressive performances fall somewhere between sport and art. The Steamboat Pro Rodeo Series is everything you'd want in a rodeo—it includes classics like bull riding and barrel racing, as well as live music and entertainment throughout each event. During the summer months, the series takes place on Fridays, Saturdays, and the Fourth of July, and early birds can take advantage of the barbecue and a full bar. This affordable event is an excellent way for the whole family to kick up their heels and soak up some authentic Western culture.
5. Art Galleries and Museums
Steamboat also has a surprising number of museums, galleries, and public art. The Steamboat Art Museum is known for its collection of both regional artists and artwork that reflects the beauty of the area's landscapes and wildlife. Admission is free, and the museum also offers ongoing presentations, lectures, open studios, and workshops. Once a railroad depot dating back to 1909, the Depot Art Center is now a venue for all manner of artistic expression, hosting gallery exhibits, community gatherings, and classes that teach dance, painting, yoga, and writing, among others.
Of course, just a simple stroll around downtown Steamboat offers a convenient way to tour the many galleries and soak up art of all kinds. The monthly First Friday Artwalk is an excellent opportunity to see all that's to offer, with galleries welcoming guests as well as music and refreshments along the self-guided route.
6. Free Summer Concerts
For more than 25 years, Steamboat has brought internationally known artists to the outdoor stage for its free summer concerts. Artists like Stephen Marley, Ziggy Marley, Drive-By Truckers, Trombone Shorty, and Galactic are among those who have entertained the crowds with their performances. Bring your chairs and blankets to this family-friendly event, and you'll find plenty to eat and drink with dozens of vendors on site, as well as a children's play area to keep the kiddos entertained while you soak up the tunes. 
7. Create Your Own Art
Craving the chance to tune into your own artistic side in Steamboat? Be sure to check out Steamboat Creates, an organization that offers a huge variety of classes and events. Drawing, jewelry making, mixed media, an introduction to pop art, and a wide range of dance classes are just a smattering of the many courses they teach. The organization hosts regular workshops and one-night-only events (concerts, touring historic buildings) year-round. So no matter when you visit Steamboat, you'll have a way to get a firsthand taste of its vibrant arts scene.