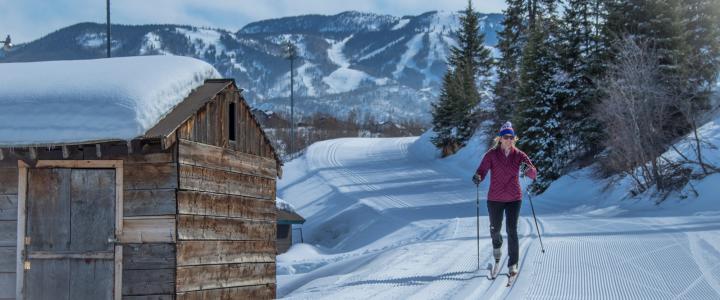 Howelsen Hill Ski Area: Did you know that Steamboat Springs is home to the oldest operating ski area in North America? Our historic Howelsen Hill offers locals and visitors fantastic skiing opportunities right in the heart of downtown Steamboat. From downtown, you can see the large wooden ski jumps where hundreds of local athletes and future Olympians have trained. Howelsen Hill offers fantastic perks for visitors and locals, such as Ski Free Sundays, nordic trails, fat biking, and great views of downtown. Here are 7 reasons to visit Howelsen Hill the next time you're looking to get outside in Steamboat!
Affordability & Accessibility
Lift tickets and season passes to Howelsen Hill Ski Area are available at fantastic rates for individuals and families. Purchase lift tickets for a family of five for $120. Plus, enjoy the convenience of skiing and snowboarding in downtown Steamboat Springs. Walk into town or take one of Steamboat's free buses. Once you're good and tuckered out on the ski hill, walk straight to any downtown restaurant or bar to refuel and recover. Treat yourself to happy hour at Aurum and watch skiers launch themselves off the historic ski jumps out the gorgeous floor-to-ceiling windows.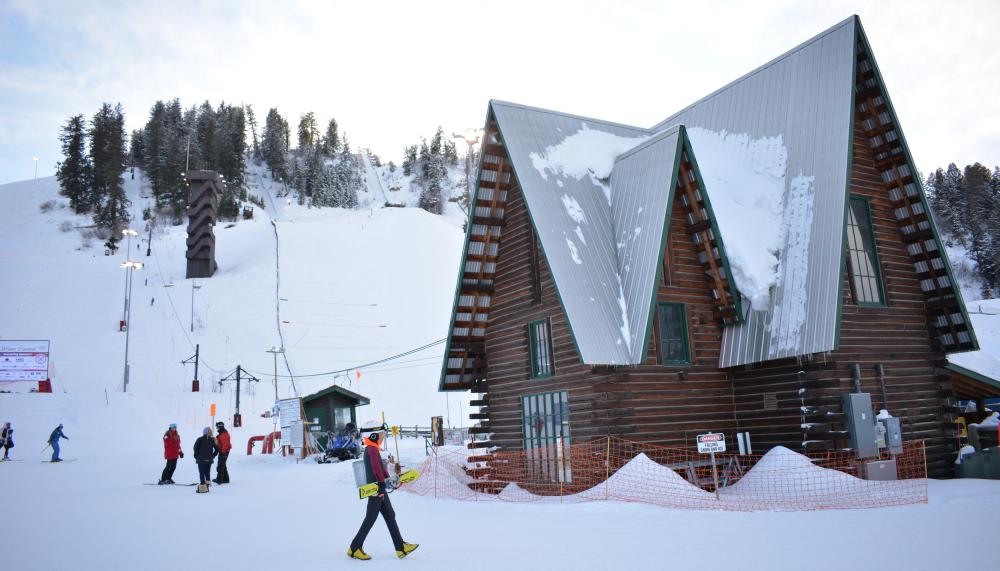 Nordic Trails & Equipment Rentals
Howelsen Hill offers more than just downhill skiing. Rent equipment and venture out onto Howelsen's elaborate nordic trails system. Nordic skiing is a great alternative for anyone looking for a slower, more intimate experience with the natural surroundings. Work up a fantastic sweat and soak in the 180-degree views of Steamboat Resort, downtown, and the surrounding neighborhoods. Nordic passes are sold separately from lift tickets for downhill skiing at the concession stand on the first floor on the Howelsen Hill lodge. Certain trails at Howelsen Hill are also open for fat biking during specific times of the year. Call the nordic hotline at 970-871-7084 to see if this option is currently available during your visit.
Olympic Status Ski Jumps
Did you know that Steamboat Springs, Colorado has produced more Olympic athletes than any other town in the United States? That's right! And most of them trained on the ski jumps at Howelsen Hill. These enormous wooden ski jumps can be seen from downtown Steamboat. Watch up and coming athletes in Steamboat's Winter Sports Club hone their skills on the startlingly impressive training equipment at Howelsen Hill.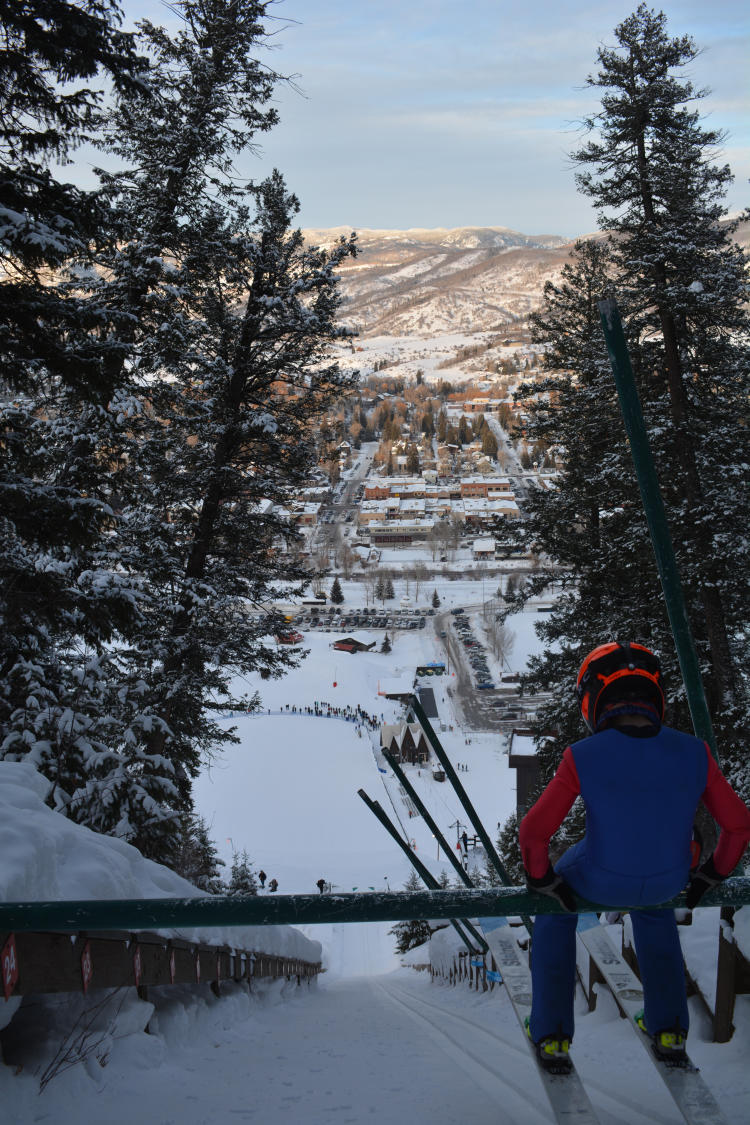 Ski Free Sundays at Howelsen Hill
One of the best opportunities for Steamboat locals and visitors is Ski Free Sundays at Howelsen Hill. Enjoy a full day of skiing with the family without the cost of lift tickets. Ski Free Sundays is an event sponsored by the City of Steamboat Springs and various local establishments to solidify Sundays as a family skiing day. Afterward, make your way over to Old Town Hot Springs for a relaxing soak in Steamboat's Heart Spring.
Night Skiing & Fireworks
The fun doesn't stop when the sun goes down. At night, Howelsen Hill Ski Area is illuminated for night skiing. Curve turns through the fresh snow with stunning views of downtown Steamboat against a backdrop of stars and snow-capped peaks. Cozy up outside the Howelsen Hill lodge for incredible views of one of the largest fireworks displays in North America during Steamboat's Winter Carnival event. Howelsen Hill offers something for every member of the family!