1. Leave the car at the condo
Ride the free bus – Steamboat Springs Transit (SST) provides daily fixed route transit service throughout the city. Steamboat also earned the Silver Bicycle Friendly award from the League of American Bicyclists in 2007, with top-notch trails for commuting and recreation. There are plenty of alternative ways to travel around town, but why not be active in doing so!
2. Skip the plastic bags
Did you forget your stash of reusable bags? Use local reusable totes.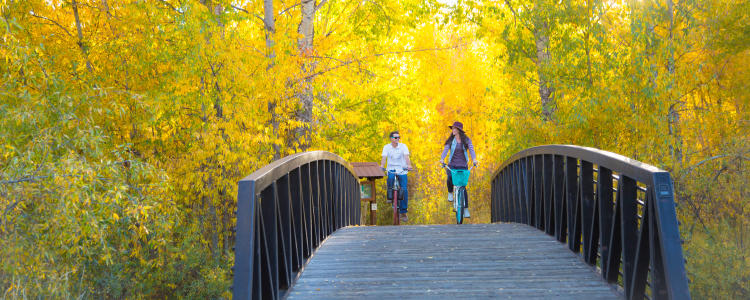 3. Support sustainable businesses
Currently 69 businesses strong, the Sustainable Business Program focuses on sustainability and the Triple Bottom Line – financial success, social responsibility and proactive environmental management. Find a list of enrolled businesses listed at left.
The Yampa Valley Sustainability Council is a great resource for finding Routt County's sustainability-related organizations, services, retailers and more. 
5. Practice Zero Waste
Yampa Valley Sustainability Council's Zero Waste Initiative keeps waste at bay and spreads awareness of recycling, reuse and composting. Look for specific recycle and trash bins on every corner of town!
6. Sample what's local
Savor all that grows in the Yampa Valley. Shop Steamboat's farmers' market on Saturdays. Meet the producers, ask questions and learn about the importance of knowing your food source.