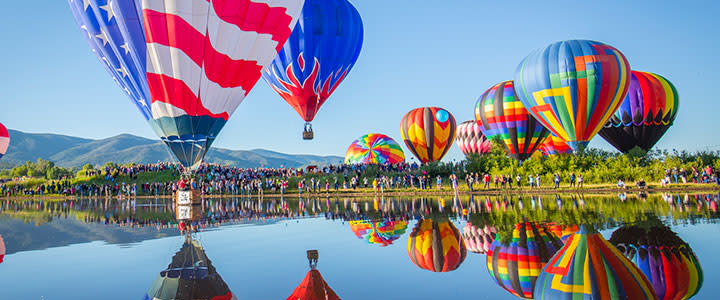 As an Ohioan who hails from the city of Columbus, a trip to visit my aunt in Steamboat Springs was a welcome vacation. There is more to do in this small mountain town than I could have ever imagined. The people are welcoming, the food and brews are outstanding, and this town boasts adventures for the big and small. With six weeks to spend here in the Boat, I knew adventure awaited, but I was not prepared for how many there would be! With 14 days under my belt, I have only scratched the tip of the iceberg here in the mountains. Let me walk you through my 14 adventures in 14 days.
Day One
After my small plane landed in the Yampa Valley Airport, my stomach gurgled for lunch. When I made it to the Boat, I was ushered along the beautiful Yampa River by my aunt to a restaurant called Aurum Food & Wine. It was there that I had a light lunch, a cold beer, and watched ski jumpers catch impressive air on what I learned later is called Howelsen Hill. Ski jumping in the summer! I had been in the Boat for less than an hour and had already seen something I'd never seen before.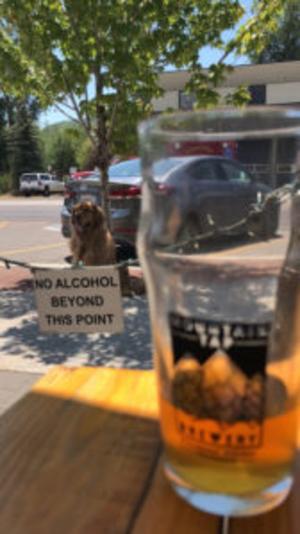 Day Two
I woke up on day two searching for adventure. My young cousins brought me to the Adventure Zone at the base of the ski resort. I rode the Outlaw Mountain Coaster, the longest coaster in North America. You can ride that coaster safely all the way down to the bottom without using your brakes if you're brave enough! After that, I attempted to climb the intermediate side of the Kilimanjaro Climbing Wall. Being 40 feet in the air gives you an amazing view. To finish out the night, I followed my young cousins onto the Challenge Ropes Course. While fun, I would recommend this to people shorter than 4 feet, because that steel rope does not feel good rubbing against your arms!
Day Three
After the Adventure Zone the night before, day three's adventure was much more relaxed. I ate lunch at one of Steamboat's local breweries, Mountain Tap. I ordered a margherita pizza and one of Mountain Tap's 12 house made brews – Chasing Sunset. I also tasted my aunt and uncle's drinks, the Get Out! and the MacaRUM. All three beers, the pizza, and the company of a local's dog were amazing and I will be returning to Mountain Tap Brewery before my six weeks are up.
Day Four
On day four I took the cousins to Amaze'n Steamboat Family Fun. We played putt putt, Shoot 'n' Shower basketball, and had an epic water gun fight in the maze. This place is a must stop for families!
Day Five
On the night of day five, my aunt whisked me away to a concert in the Free Summer Concert Series. We got there during happy hour, got two Alpenglows – a local Mahogany Ridge brew – and enjoyed the musical stylings of Keller Williams paying tribute to Tom Petty.
Day Six
The sixth adventure took place at Back Door Grill. At this casual bar we watched the Athletics World cup while eating one of Back Door's many "new school" burgers called the Buzz Lightyear. I would recommend this masterpiece to anyone who likes an egg on their burger!
Day Seven
Day seven boasted gorgeous weather and was therefore determined the perfect time to shop around downtown. There are so many couples and families walking around town in the middle of the day, and everyone has a smile on their face. I think we ended up running into three or four people that my aunt knew. You have to appreciate the small town vibes!
Day Eight
On the eighth day, I got to experience a relatively new experience in the Boat – the Love Climbing Adventures indoor rock climbing gym. With a bouldering cave as well as several top roping walls, I got a good workout in! The staff here was super friendly and I will admit that I signed up for a month membership so I can keep going back!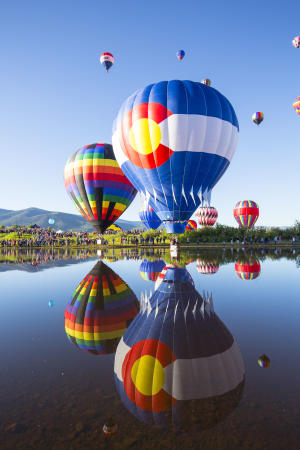 Day Nine
Day nine's adventure was my aunt's car battery dying! Lucky for us, Steamboat's buses run just about everywhere and they do not cost a cent to ride in the summer.
Day Ten
On day ten the cousins wanted to go back to the Adventure Zone. After riding the Outlaw coaster again – because I could not resist – my aunt and I enjoyed the happy hour at Truffle Pig. We enjoyed "Truffle Pig" fries and Moscow mules with a twist – orange vodka!
Day Eleven
The adventure on day eleven was one of the best adventures of all so far, the Hot Air Balloon Rodeo. We woke up bright and early to be out the door by 7am in order to watch the colorful balloons get blown up, take a quick dip in Bald Eagle Lake, and fly off into the scenic mountain area. Later that night we went to the base of the resort area and watched the annual balloon glow. Who knew hot air balloons could be so exciting!
Day Twelve
I thought the day after the Hot Air Balloon Rodeo would be boring as it followed such a great event. However, I was pleasantly surprised when I was taken to Art in the Park. The park was filled with more vendors than you can count on two hands. There were artists of all trades and everyone's tents were filled with amazing things such as hand carved kitchen utensils, paintings, drums, and more. To top off the afternoon, my aunt, cousins, and I shared a smoked turkey leg.
Day Thirteen
Yet another lunchtime adventure came to me on the thirteenth day. My aunt and I brought the cousins to Corner Slice, a great pizza place in the heart of downtown. After an adrenaline pumping Connect 4 tournament, we all stuffed our faces with New York style pizza and I had a fun new beer – Tart Peach Kolsh from Ballast Point.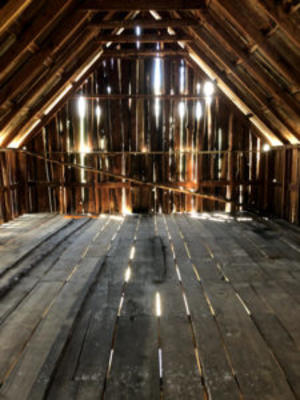 Day Fourteen
The end of two weeks brought along with it my favorite adventure, hiking to the barn at Mad Creek! With a two hour round trip, it was not a difficult hike but had incredible views including at least 20 cows just roaming the trail! Reaching and exploring the barn gave us a lot of photoshoot opportunities and satisfied my thirst for adventure. We topped off the hike by splashing around in Mad Creek before hiking back down to the trail head.
In conclusion, after two weeks of hanging out in Steamboat Springs, CO I have already had so many awesome and new adventures. With four more weeks left to explore this little town and its surrounding area, I could not be more excited about what adventures await me.