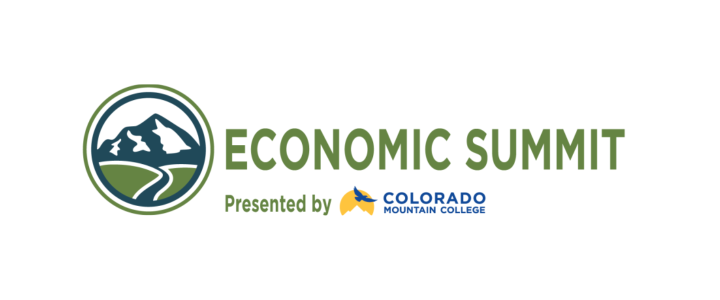 The Steamboat Springs Chamber, Routt County Economic Development Partnership (RCEDP), and Colorado Mountain College (CMC) are pleased to announce the 29th Annual Economic Summit, taking place Friday, May 12 from 8:00AM to 2:00PM at CMC Steamboat Springs. The Economic Summit will bring together business leaders, elected officials, students, and community members to discuss regional and national economic challenges and opportunities.
"The Chamber, RCEDP, and CMC are focused on increasing community engagement on key business and economic issues," said Sarah Leonard, CEO of Steamboat Springs Chamber. "By convening our community and engaging in key conversations around our current challenges, we are better able to support a more resilient and sustainable economy."
The 29th Annual Economic Summit will empower attendees with unique insights on key economic and business issues so our community can work to influence the direction of our regional economy. It is more important than ever to gather and engage in key conversations with fellow residents and stakeholders to understand emerging trends, short- and long-term impacts, and changes in community dynamics.
"We're thrilled to collaborate with the Steamboat Chamber and CMC for this year's Economic Summit," said John Bristol, Executive Director of RCEDP. "The Economic Summit is Northwest Colorado's premiere economic event for community leaders interested in driving key conversations to shape our region's future." 
This year's Economic Summit will include presentations and panel discussions on workforce initiatives in childcare, green and sustainable business, and banking and lending. Keynote speakers are Katie Brown, Vice President of Brand and Resort Strategy at Steamboat Resort, and Julie Germond, Director of Resort Transformation at Steamboat Resort, who will present on change management, the framework for leading the people side of change. View the full agenda here.  
Tickets for the Economic Summit are $80 for Chamber members and $100 for non-members. Purchase your tickets here before prices go up on May 4. Thank you to Colorado Mountain College, the City of Steamboat Springs, and the rest of our sponsors for making this event possible year after year.