Explore Steamboat's Western Side
3 Day Itinerary
Come experience the great west on your next trip to Steamboat Springs. Our famous hospitality is steeped in Western heritage and includes everything from horseback riding and rodeos to farmer's markets and a thriving art scene. You'll find something for the whole family as you see how the old west has evolved in our community. Welcome to the Western side of Steamboat!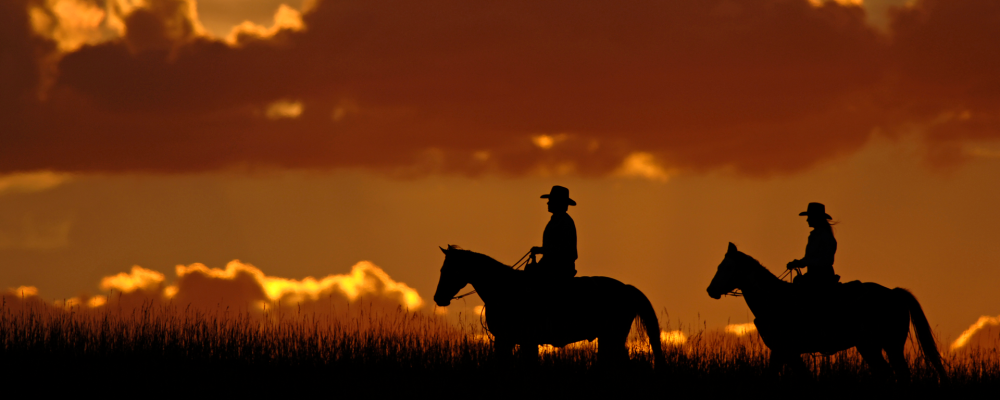 DAY ONE
LUNCH: Eat Like a Local at Rex's
Rex's serves up fresh, local ingredients in a casual atmosphere. They have a patio great for the summer and daily specials the whole family will enjoy. We recommend their pizza or Colorado bison burger.
ACTIVITY: Shop at F.M. Light & Sons
Dress the part and pick up some authentic Western wear on your visit! You can't miss the 100-year-old yellow and black F.M. Light & Sons signs that line the highways as you come into town. Check out their custom boot and hat fittings so that you can be sure you find just what you're looking for. Bonus! The kids will love the horse named "Lightening" which they can snap a photo with outside the store.
DINNER: Opt for the Ore House
Converted into Steamboat's longest established dinner tradition in 1971, the 125+ year old barn has been creating memories for nearly 50 years. The barn started as a homestead and many of the decorations are from the original operating cattle ranch. Ore House meals come with bread, salad, and cinnamon rolls – yum!
ACTIVITY: Steamboat Pro Rodeo Series (Friday & Saturday)
Come experience the roots of our Northwest Colorado ranching town under the lights at the Brent Romick Arena. The Steamboat Pro Rodeo Series has been around for over 100+ years and has evolved to be one of the top PRCA small outdoor rodeos in the county. Clouds of dirt and cries of victory tell the gripping story of the West at this time-honored and award-winning Steamboat tradition. Tickets are available online or at the gate.  
---
[INSIDER'S TIP: Get There Early]
Although the actual rodeo begins at 7:30 pm, we suggest getting there when the gates open at 5:30 to enjoy the BBQ and live music that takes place!
---
LODGING: Hotel Bristol
Located in the heart of downtown Steamboat, The Hotel Bristol was built in 1948 and is one of our town's historic buildings. History aside, the hotel is an ideal location as it's walking distance to many shops, restaurants, and activities and close to the Yampa River Core Trail.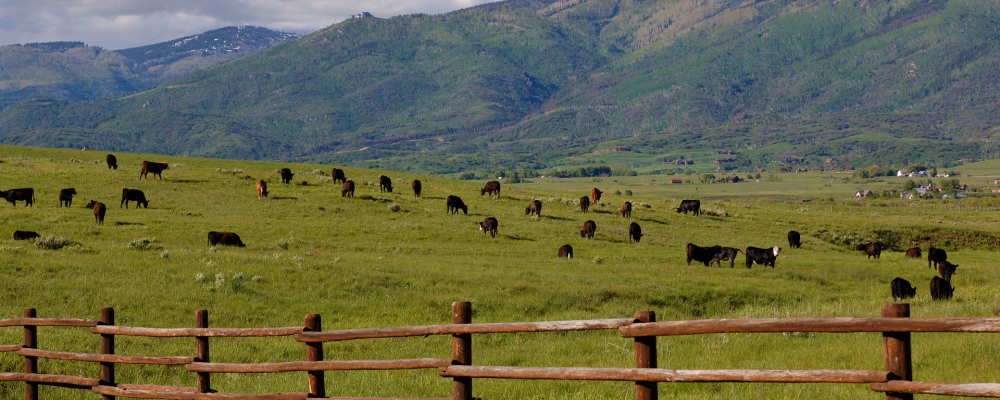 DAY TWO
BREAKFAST: Taste Yampa Valley Kitchen
Located in a 100-year-old home in downtown Steamboat Springs, Yampa Valley Kitchen takes advantage of the 300+ working ranches in the Yampa Valley to use only organic, sustainable ingredients sourced from local and regional producers. The creative, forward-thinking approach extends to the drink program, which highlights single-origin coffee drinks, smoothies, juices, beer, and cocktails, including alcohol-free options.
ACTIVITY: Horseback Riding at Del's
Del's Triangle 3 Ranch is a family-owned and operated ranch that has been serving the Yampa Valley for 4 generations. See Northwest Colorado like a true local cowboy on a horseback ride! Travel through wildflower meadows while observing local wildlife and breathtaking landscapes. There are a variety of rides options from 1-hour rides to half-day and full-day. Horseback rides are even offered in the winter season! All experience levels of riders are welcome, as their trained staff will show you the ropes as you hit the trail.
Bonus! You may even meet ranch owner and local cowboy legend, Ray Heid. Check out his new book, "Man Behind the Duster," to learn about his life stories as a rancher and skier. Check out additional horseback riding outfitters in Steamboat here.
---
[INSIDER'S TIP: Respect Rural Routt County]
Remember, livestock have the right of way whether you are on foot, bike or vehicle⁠!
---
LUNCH: Small Town Eating at The Clark Store
The Clark Store is a proud general store, eatery, coffee house, and community hub. They strive to meet the needs of visitors and locals alike, be it bike repair kits, fresh produce, sporting goods, gifts, espresso, lunch, liquor, wine, beer, or just a friendly chat. They also carry specialty grocery products and cater to gluten-free and vegetarian diets. In the summer they also serve homemade ice cream.
ACTIVITY: Explore Western Art
Steamboat has a thriving art scene inspired by the great West. Take home a piece of our heritage with you by visiting any of the multiple galleries in town that feature photography, sculptures, paintings and more. Gallery suggestions: Steamboat Art Museum, Jace Romick Gallery, Wildhorse Gallery, and Standard Gallery and Wine Bar.
Dinner: Indulge at Laundry
Together with the chic industrial atmosphere, Laundry specializes in smoking and curing of natural foods. You will love their shared plate concept with a refreshingly creative menu that utilizes seasonally and locally grown products. Laundry is located in the historic Soda Creek building that was home of the Steamboat Laundry from 1910- 1977.
Activity: Late Night Escape at the Crooked Key
Escape from the Old West in an 1898 jail break! You and your group will find clues and solve puzzles in a race against the clock all while being immersed in the old West. This popular escape room game is based on true events that took place right here in Routt County, with the room you are escaping from being modeled after the Hahns Peak jail cell. It doesn't get more authentic than that! Don't forget to make a reservation in advance as you try to break the escape time record.
ALTERNATE LODGING: Strawberry Park Hot Springs
If you're looking for something more rustic, stay in a covered wagon or old train caboose at the historic Strawberry Park Hot Springs. You will also get admission to the springs with your lodging stay. Book well in advance; these unique digs are a sought-after option. 

DAY THREE
BREAKFAST & Activity: Browse the Farmers Market
Every Saturday in the summer, Steamboat's farmer's market features many products inspired by our Western heritage. Browse artisan bags and jewelry, see art inspired by our ranchlands and natural areas, or even purchase local soaps, candles, and lotions. Pick up some breakfast and a coffee here and take it to the Yampa River or a nearby park to enjoy! The market is located on Yampa Street between 5th and 8th Streets every Saturday throughout the summer
---
[INSIDER'S TIP: Bike or Walk the Core Trail]
Ditch the car and travel like a local. Opt for a morning walk or ride down to the Farmer's Market. Don't forget your reusable bags for all the goodies!
---
ACTIVITY: Visit the Museum
Take a deep dive into Steamboat's history and learn about the people who help build our community. The Tread offers tours, exhibits, and activities for the kids – like a scavenger hunt – that is educational and fun! The Tread has a permanent Western Heritage exhibit on display featuring replicas and artifacts from the past. If you're looking to stretch your legs, we recommend taking their historical walking tour that will take you all around downtown. To see what's going on when you're in town, check out their full calendar here.