DEI Summit Speakers & Session Summaries
---
Cultural Humility Workshop 
Speaker Bio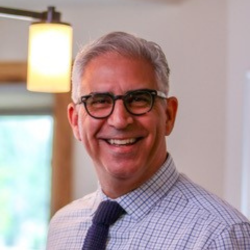 Jerry Hernandez, is a facilitator and advocate for Cultural Humility. While originally from Brooklyn, New York, he lived and worked in developing countries throughout Central America as part of an International NGO. During his time there, he worked as part of an international team of volunteers focusing on developing and implementing literacy programs for children and adults, as well as family counseling and teen suicide prevention. In 2017, Jerry brought his experience in marketing, business management and passion for community service here to Steamboat and acts as the Deputy Director and DEI practitioner for Integrated Community. With expertise from Cornell University's Center for Cultural Humility, Jerry empowers participants through interactive workshops, helping them challenge assumptions and embrace diverse perspectives. Join Jerry for a transformative experience and become an agent of positive change in our diverse community.
Session Summary
Cultural humility is an evidence-based principle that focuses on co-building and co-sustaining meaningful relationships with people from different cultural backgrounds through the lens of self-reflection, personal growth, and empathy, and in terms of one's race, ethnicity, class, education, gender expression, sexual orientation, religions, mental health, disability status, political views, etc. Jerry Hernandez will lead the group through a series of self-reflection exercises, group activities, case studies, and confidential evaluation that will push you and your team to challenge your own cultural biases, realize your own limitations about cultural knowledge, and look at cultural learning as a lifelong goal and process.
Intervene
SPEAKER BIO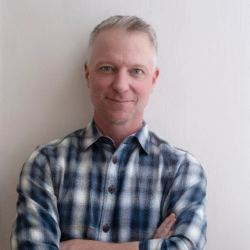 Graham Hackett currently serves as the Program Director for COMMA Projects, a recent spin-off from Advocates of Routt County focused on community education and awareness projects. As a lifelong educator and justice advocate, Graham specialized in serving high-risk youth and juvenile inmates for many years under a gang violence prevention initiative in North Carolina. In 2014, he joined the movement to end sexual and relationship violence. After building and touring the Culture of Consent presentation to colleges across the U.S., he served as Education Coordinator and ultimately Director of Prevention Programs for the rape crisis center of Buncombe County, NC. In his current position, Graham coordinates outreach efforts and facilitates "primary prevention" programs for schools, businesses, and the community. As a secondary survivor of domestic violence, Graham not only brings a vital perspective to advocacy work but also a deep-rooted passion for justice which permeates his presentations and projects.
Session Summary
"Bystander Intervention" is widely known as one of the most effective practices for preventing workforce misconduct and, in turn, preventing more serious harm. By providing a baseline understanding of social conditions, intersectionality, and how they present threats to vulnerable and marginalized populations, together we can expand the potential impact of bystanders to improve safety among all communities. Join Graham Hackett for a session that will expand employees' awareness about the nature of misconduct and strategies for preventing it. These proven approaches will not only help your entire team maintain excellent productivity and morale, but they'll also model these behaviors among your clients and throughout the community.
Panel: DEI Business Practices – Recruitment & Retention
This panel will offer candid discussions from local businesses and community members on building sincere strategies for attracting, hiring, and retaining a diverse workforce while cultivating a culture of inclusivity.
Panelists
Irene Avitia, Education Coordinator, Integrated Community
Paige Groenwald, Science Teacher, Steamboat Springs High School, Routt County Fire Mitigation Council
Susan Peterson, Executive Director, STARS
Lexi Gretzky, Coordinator of Student Activities and Summer Conferences, CMC Steamboat Springs
Jerr Schultze, HR Recruiting Coordinator, SSRC
Stephany Traylor, Owner/Founder, Dusky Grouse