Steamboat Springs Film Production Guide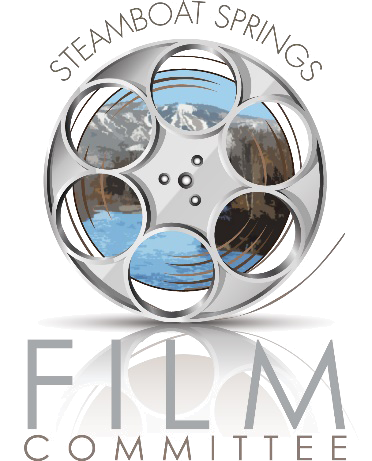 A land exists where the mountain peaks rise to meet the endless sky, the snow carries its own trademarked name, a river still runs wild for hundreds of miles, Olympians are produced in record numbers and life revolves around a year-round outdoor mountain lifestyle deeply rooted in the American West.
Welcome to Steamboat Springs, Colorado.
The Steamboat Springs community offers a full range of production services, from pre-production through showcasing your finished product. Whether looking for the ideal location for a quick commercial or a full-length feature film, the Steamboat Springs Film Committee is your local production resource for projects in Northwest Colorado.
Producers
Greg I. Hamilton, Writer/Director/Producer
Greg I. Hamilton's documentary film The Movement was selected for Sundance and 20 other festivals, winning five awards. As a distribution consultant, he conceived and orchestrated highly successful "ticket outreach" programs around theatrical releases of the Academy Award® nominated Chasing Ice and also of Muscle Shoals, which the Seattle Times called "Hands down one of the best music documentaries ever made."
His writing has been published in The Huffington Post, Frontier Airlines' Wild Blue Yonder, Steamboat Magazine, Warren Miller's SnoWorld, and Park City magazine. He coaches other writers, edits blogs for clients, develops his own film and writing projects, and consults filmmakers at any stage from story development to marketing and distribution strategy.
(303) 552-7316 | Email | Website
Michael Edward Staley
Michael began his film career as a Script Supervisor on the East Coast and Los Angeles. He moved to Steamboat Springs in 2003 and started directing/producing television and mostly short film subjects in Steamboat and abroad. Michael enjoys the visual diversity of seasons here in Steamboat Springs and thinks that the Yampa Valley is an excellent location choice for commercials, print ads, television, and motion pictures.'
(970) 870-2880 | Email | Website
Dori Weiss
Twenty-five year Hollywood based career. Studio Executive at Paramount and Warner Bros. Senior Vice President at MGM and Imagine. Executive Producer of many pilots, some series and a multitude of television movies and mini-series. Several Emmy nominations. Most recently Production Designer, Art Director and Set Dresser for commercial projects based in Steamboat Springs. Strong connections with local furniture outfits and art community help make this work.
(970) 846-1376 | Email | Website
Courtney Blackmer
Courtney Blackmer is a filmmaker whose work focuses on the connections between people and place in the Rocky Mountain West. A recent graduate of Colorado College in Film and Media Studies, Courtney values the opportunity to foster cross- cultural communication and empathy through her film work. Courtney works internationally as a producer, director, videographer and editor on both documentary and narrative films. Her most recent works were produced by Robert Redford, National Geographic and Glassbreaker Media.
(970) 443-8588 | Email | Website
Production Coordinators
Apex Media Lab
20 years experience in LA including AICP budget forms; scheduling; crew; local logistics; permits
(310) 344-5458 | Email | Website
Jill Waldman
Jill Waldman began her film career in the location department for Woody Allen's Crimes and Misdemeanors. She spent the first part of her career on the East Coast and worked extensively as a production assistant and production coordinator on features, commercials and television shows before working on staff at HBO, Inc. and USA network. After moving to Colorado, she continued to work in television and also started an event production company, The Main Event Colorado. She excels at keeping productions on time and on budget. Most recently she served as the Chair of the Steamboat Springs Film Committee.
(970) 879-9020 | Email | Website
Locations
High Drama Locations
A full-service multimedia company specializing in location management and scouting. Principal Greg Hughey has worked in the business in Colorado for over 30 years. Credits Include: NFL Television, "Concussion Trauma"; Eddie Bauer, Christmas Catalog; Men's Journal; Leo Burnett USA, Inc., Marlboro; Tool, Chevrolet; REI, Winter Catalog; Original Films, "Chairlift; National Geographic Films and Television, "Mysteries of Survival"; Warren Miller Films, Nissan/Ford; Perspective Films, BMW; IPS Productions, and Dodge.
(970) 879-6143 | Email | Website
Production/Post-Production Companies
2005 Films
Grip, lighting, and special effects company.
(970) 870-2880 | Email | Website
Cinemaraven
Red camera rental, 4K HD video production and post-production facilities.
(970) 404-2163 | Email | Website
Jay Kinghorn
(970) 846-0725 | Email
KPA Productions
Live event production, video and post production.
(970) 734-4321 | Email | Website
High Drama Locations, Ltd.
(970) 879-6143 | Email | Website
Production Technicians
Jay Kinghorn
Camera and editing.
(970) 846-0725 | Email
Greg I. Hamilton
(303) 552-7316 | Email | Website
Greg Hughey
Audio mixer.
(970) 879-6143 | Email | Website
Apex Media Lab
Experienced DP/Operator in all formats: DSLR and video packages. Experienced in editing commercials, promos, and documentaries.
(310) 344-5458 | Email | Website
Yoshi Yonekawa
Camera, electric, and grip.
(970) 819-2922 | Email | Website
Costuming and Set
Carol Swan Styling
For the past 10 years Carol Swan has worked on feature films, commercials, and live television. Her experience includes credits as a Set Decorator, Set Dresser, Prop Master, Prop Master Assistant, Costumer, Fashion Stylist, and Product/Food Stylist for e-commerce.
(610) 563-8969 | Email | Website
Dori Weiss
Art director and set dressing, production designer.
(970) 846-1376 | Email | Website
Casting
Jill Waldman
(970) 879-9020 | Email | Website
More Information
For additional information, please contact the Steamboat Springs Film Committee using the information below.
(970) 875-7009
steamboatfilm@gmail.com
PO Box 774408
Steamboat Springs, CO 80477
www.filminsteamboat.com