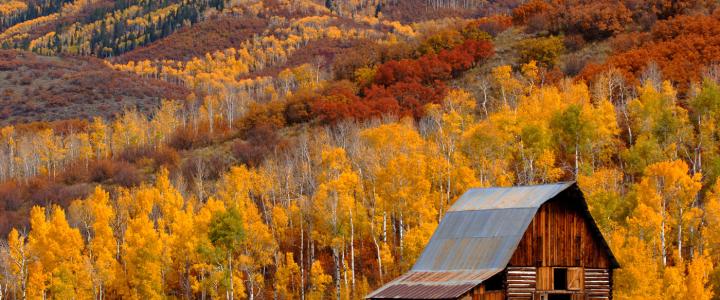 Steamboat Springs resident Keith Hensley and his wife are living with their dog in a two-bedroom townhome, but someday they hope to upgrade to a single-family house.
The couple has been watching the market, but recent interest rates have Hensley feeling "a little terrified."
After listening to the March webinar, "Routt to Home: 5 Things to Know if you Want to Purchase a Home in the Next 5 Years," presented by the Steamboat Springs Chamber, the 36-year-old is motivated not to give up on the home-buying dream.
"I feel more inspired to keep seeing what's available to us," said Hensley. "A lot of people who make a decent wage think they can't afford a house here, and a lot of that is tied to interest rates and the high cost of housing."
Seminar presenter Kathryn Pedersen, operating branch manager at CrossCountry Mortgage in Steamboat, said many people in Routt County have misconceptions about down payment requirements and mortgage loans, but she said mortgage option changes within the last few months have been positive for buyers. Mortgage rates also dropped from an earlier peak and are in the 6% range, which by comparison is below the historical average of 7 to 7.5%, Pedersen said.
"Mortgage options may be different than you think, and they are changing all the time. Even if you got a pre-approval six months ago, it might be different today," Pedersen said. "A lot of people think that you have to have a fair amount down, but there are programs that don't require a down payment depending on income or require less of a down payment."
One recent change that is helping homebuyers is a decrease in FHA mortgage insurance premiums, Pedersen said. That fee paid monthly by people without a huge down payment recently decreased by about 30%.
Pederson noted that many people do not realize that lower-interest USDA loans for rural areas apply to Routt County or that the Yampa Valley Housing Authority has a down payment assistance program.
"Both conventional and FHA are pretty flexible on credit now, and recently conventional changed the guidelines to give better pricing to people with lower credit," Pedersen said. "So, we are seeing more buyers able to use conventional loans, which cover a broader spectrum of properties and can be less expensive."
Pedersen said despite the tight housing market in Routt County, "real estate is a winner over time," noting the county's housing market history since 1942 showed 73 winning years, seven losing years and one flat year in 1955. Across the past 63 years, the Routt County historical appreciation for home values has been 4.65%.
The mortgage broker with 25 years of lending experience provided numerous practical tips for people hoping to buy a home within the next five years.
Lenders will need to use financial documents, so save paperwork such as taxes, last paystubs, W-2 forms, and bank statements for at least three years.
Cash and money orders are not effective to show a history of paying rent or the ability to provide a mortgage down payment, so all rent and utility payments should be paid through a check or bank transfer and not in cash.
Seasonal workers with consistent summer and winter jobs can qualify for loans, but changing employment circumstances drastically, such as starting a new business, could slow the loan process.
Credit and debt payments are important to mortgage affordability, so acquiring new debt for a car or recreational vehicle can greatly impact a loan. For example, a $ 700-month car loan reduces the amount someone can qualify for a mortgage loan by $110,000.
High homeowner association dues on the property also may change mortgage affordability.
Watch and understand credit scores, and review the accuracy of the full credit report on free services such as Credit Karma or Annual Credit Report. A good credit score is recommended for both people in a purchasing couple if both incomes will be part of the mortgage qualification.
Retain credit cards with the oldest history and the highest line of credit. The lower that card balances are compared to the limit, the better.
Meet with a mortgage broker one or two years before trying to purchase a home to make sure important issues such as credit and income are in line.
While still renting, test out a potential mortgage payment amount by setting aside that extra money and testing the resulting monthly expenses, budget, and lifestyle.
Watch listing prices and neighborhoods of interest in advance to come to the home-buying process as knowledgeable as possible.
"Don't make assumptions that you can't purchase," Pedersen said. "It doesn't need to be scary."