Steamboat Springs Traveler Information
What to know before you go
Here in Steamboat Springs, we pride ourselves in our endless outdoor adventure and our Western Hospitality. And we want to make sure our guests are informed because we take the safety of our entire community seriously. Read below for all the traveler information you need to know before visiting, from local resources to our top activities this winter, to ways we are keeping you and the community safe. Welcome to Steamboat!
What's Open
Check out our Takeout and Delivery Guide to find out who is open for delivery, takeout, curbside pickup, and online ordering. Our restaurants are also open at limited capacity for indoor and outdoor dining service. Visit the links below for additional information on what is open this spring.
VISIT RESPONSIBLY
We have taken thoughtful steps in Steamboat Springs to be able to welcome our visitors. Our businesses are prepared with mitigation plans and safety standards that include resources from both the World Health Organization and the Centers for Disease Control.
What to expect
All visitors are required to wear face coverings while in public. This includes shopping at a store or while waiting to be seated at a restaurant.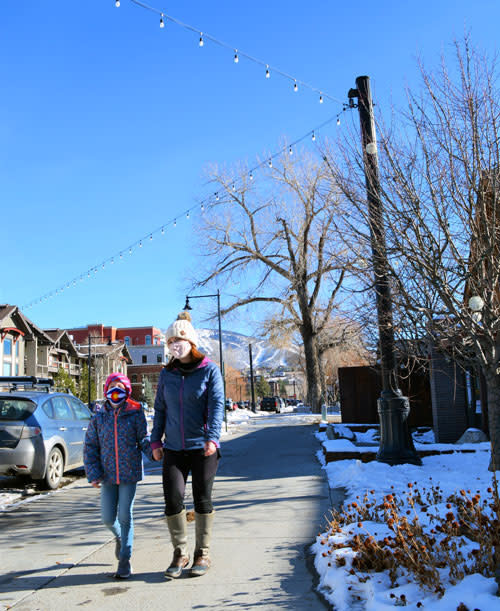 Five Commitments of Containment
In response to COVID-19 Routt County Health Officials have requested that everyone follow these 5 Commitments of Containment while in Steamboat Springs:

If you have Symptoms
If you are visiting Steamboat Springs and start experiencing COVID-19 symptoms, please self-quarantine. Visitors are able to make an appointment to get tested if you have symptoms. To make an appointment, call 970-870-5577 for the required screening. Please seek testing immediately if you have symptoms.
Events
Our events calendar is updated daily. Click below to view events.