Plan Now For All Levels
Routt County is currently under the Safer at Home level Yellow: Concern.
/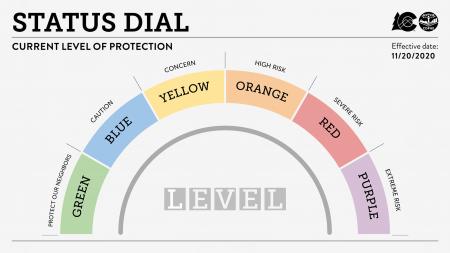 Create a Plan 
It is very important for your business to have a plan in place for every level of protection and to communicate that plan with your staff.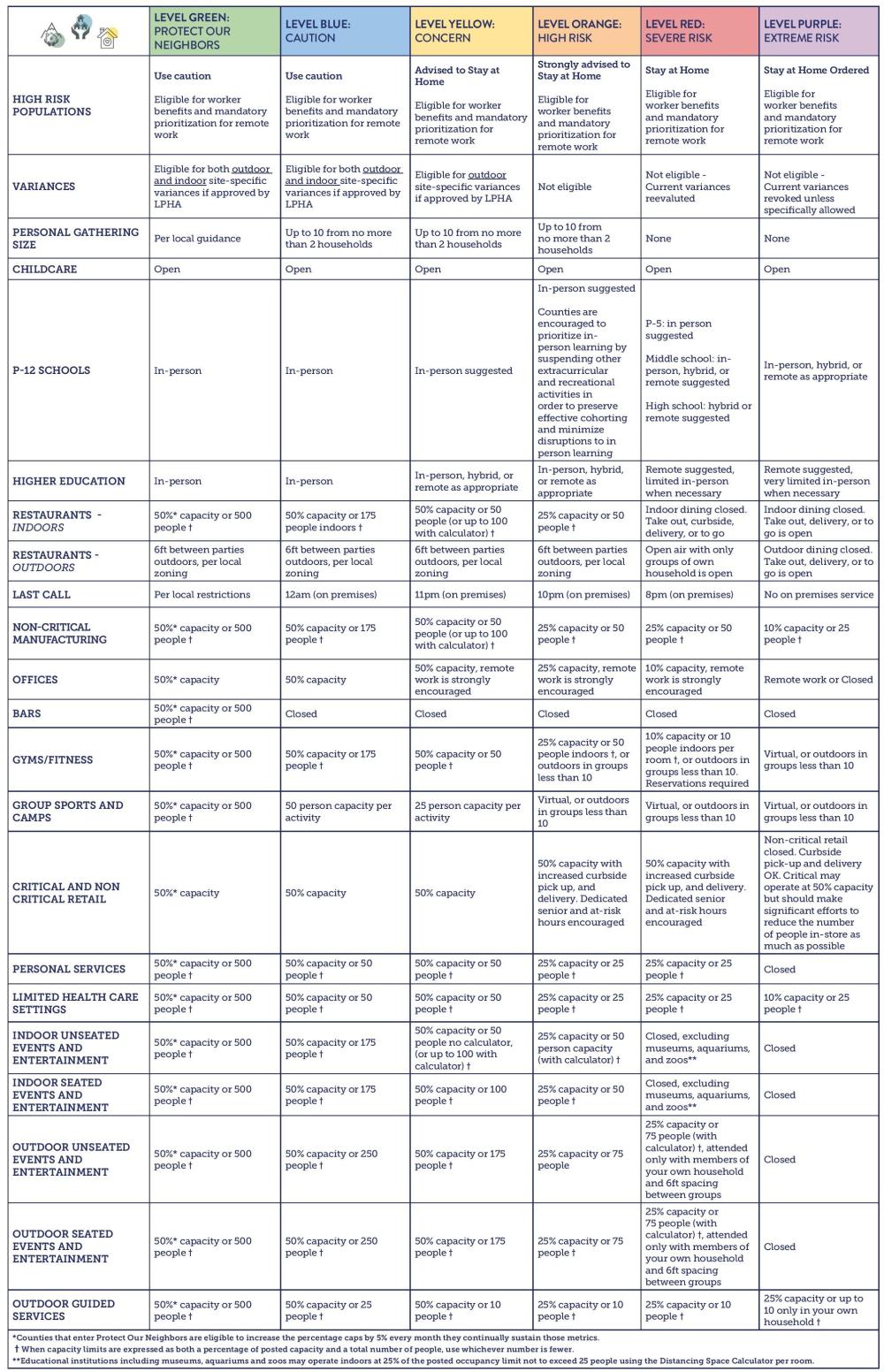 Visit the state's website for guidance on every industry sector. 
What determines the level of protection?
Percentage of positive cases: The percent positivity is defined as the percentage of tests that come back positive, out of the total number of tests performed. 
Amount of cases in a two week period: The 2-week incidence, per 100,000 population, helps us understand how much the virus is circulating in the community. 
Stable or declining hospitalizations: Stable is defined as no greater than a 25% increase in the county's referral hospitals or no more than 2-week hospital admissions with COVID-19 on a single day, in the past 14 days.