Steamboat Women's Leadership Summit
October 4, 2019 | 8:00am - 5:00pm | The Steamboat Grand
Thrive Together is a Steamboat Springs Chamber collaboration that promotes, inspires, and empowers women in all phases of life through personal and professional development. The climb to the top can be a hard road for anyone. Women, in particular, face a myriad of challenges that can make the journey upward toward a position of power especially challenging. The Steamboat Springs Chamber and Alpine Bank are proud to present Steamboat's first women's leadership summit because we believe that talented, fierce and disruptive women are good for business!
Thrive Together will feature a variety of learning formats, including breakout sessions, general session keynote addresses, and an exhibitor area featuring event sponsors and local companies. Breakfast and lunch are included.
---
*Please note that the information below is from the 2018 Summit. Information for the 2019 summit is coming soon.*
---
Pricing
$110 for Chamber members
$140 for non-members
Speakers:
Cynthia Banks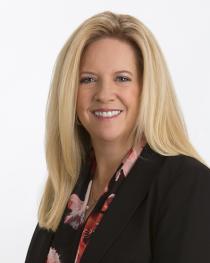 Cynthia Banks is a recognized leader in education abroad with more than two decades of experience. She built the company GlobaLinks Learning Abroad, which she sold in 2014, and now teaches entrepreneurship at the University of Colorado Boulder and consults on business strategy and organizational design. Her passions include developing women leaders and making education abroad accessible. She is the founder of the Global Leadership League and the Foundation for Global Scholars in support of those efforts. She has served in numerous roles with NAFSA and currently serves as the advisor to Diversity Abroad, the Fund for Education Abroad, Greenhouse Scholars and Terra Dotta. She is a member of the International Women's Forum. A Colorado native, Cynthia earned degrees from both Colorado State University and the University of Colorado. She's been honored with numerous business awards in the state. 
Lauren Whitney
C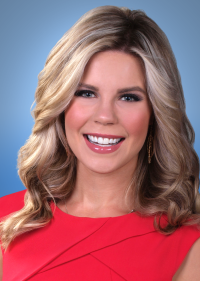 BS4 Meteorologist Lauren Whitney loves the excitement of Colorado weather and the challenge of tracking its unique weather patterns and rapidly changing conditions. Lauren joined the CBS4 This Morning team in 2011 and moved to the nightly newscasts in 2016. Before her start in Denver, Lauren was the morning weather anchor in Grand Junction at KKCO-TV (NBC). Lauren is originally from Minnesota and later moved to Phoenix, the city she calls home. She has a B.A. degree in Broadcast Journalism from the Walter Cronkite School of Journalism at Arizona State University, where she minored in Political Science and a B.S. degree in Geosciences with a concentration in Broadcast and Operational Meteorology from Mississippi State University.
Lori Hanson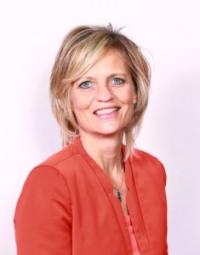 Lori Hanson, aka The Success Whisperer, is an expert at creating and living your best life. She is dynamic, full of humor and powerful real-life stories. Her love for animals, commitment to a healthy mindset and lifestyle bring a unique flavor to her programs. As a nationally recognized leader who speaks for women's conferences, corporations, diversity programs, executive retreats, management meetings, and wellness events, she has touched 1000s of people globally in her 10+ years as a professional keynote speaker. She's coached more than 200 clients to define, create and realize their dreams with her magic formula. The award-winning author of 5 books, Lori knows personally that anything is possible.
Kristen Race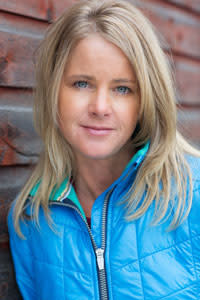 Kristen Race Ph.D. is the founder of Mindful Life. Mindful Life programs are designed to improve brain function and brain development in adults and children. Dr. Race works with businesses, hospitals, schools and parent groups around the world, and has trained over 20,000 leaders in her methods worldwide.  Her clients include the Coca Cola Company, Spanx, Wells Fargo, The Cherry Creek School District, and Northwest Colorado Health, among many others. She is the author of the best-selling Mindful Parenting, and her work has been featured in The New York Times, NPR, The Washington Post, Chicago Tribune, USA TODAY, CNN, and Real Simple Magazine. She has been a regular blogger for The Huffington Post and Psychology Today. She is a  TEDx and keynote speaker. Dr. Race received her Doctorate and Master's degrees from the University of Denver, and her Bachelor's degree from the University of Colorado. She lives in Steamboat Springs, Colorado where she can be found mountain biking, hiking, coaching soccer, and chasing her kids down the ski mountain!
Valerie D'Ambrosio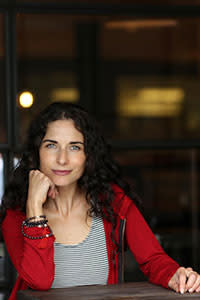 Co-founder of Hanuman Yoga Festival, Visionary, Storyteller, and Intuitive Life Coach, Valerie D'Ambrosio has spent two-plus decades guiding individuals and businesses in creating extraordinary, conscious connections. She believes that our ultimate joy is directly correlated to the kinds of relationships that we choose to develop and nourish. Her infectious nature encourages people to discover their greatness and play big. Working with Valerie offers each person an awareness to successful challenge and transform your relationships with self, health, wealth, career, intimacy, and Spirit, in order to create the thriving life that you desire. For more information check out her website.
Kim Smith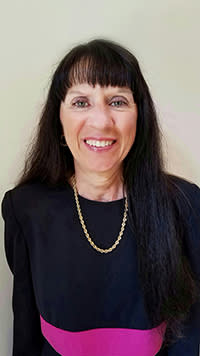 Kim Smith's mission has always been to make a difference in the lives of others. As a senior executive and engineer with Texas Instruments for over 30 years she received multiple Patent Awards and Leadership Awards including the National Association of Female executives (NAFE) award as a woman who is "breaking barriers, overcoming obstacles, achieving heights and helping others to succeed". Outside work, Kim's passion has always been giving back to the community. She speaks to classrooms and organizations about the importance of math and science (STEM), coaches and mentors women in their career growth, speaks to companies and organizations on the power women have and how to use it in the workplace successfully, volunteers at the Women's Crisis Shelter, Junior Achievement, Big Sisters participant, Girls to Women speaker, friends of wilderness, leader of the first 4-H Robotics program and serves on several board of directors including Girl Scouts, Girls, Inc., YMCA, Youth Mentoring, Solar Prep for Girls School board, Grand Futures Prevention Coalition, and North Routt Community Church.   After retiring from TI, Kim established her own consulting company speaking, mentoring and coaching organizations on the Power of Women.  The website Working Mothers said "NAFE is in awe of Kim's outstanding achievements in building the force of women in STEM".
Schedule
To view the full schedule, please click below.
Presentation Topics
To view each speaker's presentation, please click below.
Committee
Lisel Petis
Executive Director, Advocates
Elissa Greene
CEO, Strings Music Festival
Kara Stoller
CEO, Steamboat Springs Chamber
Stephanie Orozco
Executive Director, Old Town Hot Springs
Loryn Kasten
Senior Communications Manager, Steamboat Ski & Resort Corporation
Kim Smith,
CEO, Kim Smith Consulting
Sarah Leonard
Community Development Director, Steamboat Springs Chamber
Lodging Special
Joining us from out of town? Enjoy a special rate of $124 per night Oct. 3-  Oct. 5 courtesy of the Steamboat Springs Holiday Inn. To take advantage of this offer call the Holiday Inn at (970) 879-2250 and ask for the Thrive Together discount.

The Steamboat Grand is offering a 20% discount on lodging for Thrive Together attendees and Fall visitors through November 22. Visit the Steamboat Grand for package options.