Steamboat Women's Leadership Summit
October 4, 2019 | 7:30am - 5:00pm | The Steamboat Grand
Thrive Together is a Steamboat Springs Chamber collaboration that promotes, inspires, and empowers women in all phases of life through personal and professional development. The climb to the top can be a hard road for anyone. Women, in particular, face a myriad of challenges that can make the journey upward toward a position of power especially challenging. The Steamboat Springs Chamber and Alpine Bank are proud to present Steamboat's women's leadership summit because we believe that talented, fierce and disruptive women are good for business!
Thrive Together will feature a variety of learning formats, including breakout sessions, workshops, general session keynote addresses, and an exhibitor area featuring event sponsors and local companies. Breakfast and lunch are included.
Thrive Together uses an inclusive definition of "woman," and we invite and encourage all women and women-identified persons to participate in the event.
Pricing
$115 for Chamber members
$145 for non-members
*Registration opens August 28, 2019
Childcare
Steamboat Kids Play Garden is offering a special rate of $65 for Women's Summit attendees. This rate will include 2 snacks at 10 am & 3 pm and lunch served at noon. Drop off at 8 am pick up by 5:15 pm. Attendees must make reservations to receive our special discounted rate. Call Steamboat Kids Play Garden at (970) 457-4466. 
Speakers:
Lisa Pevateaux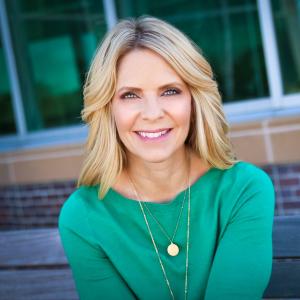 Lisa Pevateaux is a serial entrepreneur who has owned and operated four businesses over the last 16 years with another three in the wings. Her businesses are primarily child and female centric - a personal passion of hers. Lisa has served tens of thousands of people and has employed hundreds of women through her businesses and is currently focused on empowering women to be their best through speaking, educating, mentoring and consulting. Currently, her Lisa Live webinars provide education and support for women in small businesses surrounding the topics of building revenue, time management, accountability and how to be the best version of YOU. She is also a "recovering" certified public accountant who, in the past, provided CFO outsourcing to small businesses in the Metro Denver area. Lisa lives in Greenwood Village, Colorado with her husband Chris and their two boys, JD and Chase and their dog, Dax. In her free time she reads, reads and reads some more. 
Orly Ripmaster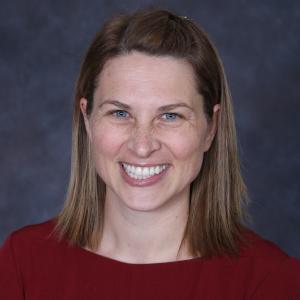 Orly Ripmaster joined KSL Capital Partners in March of 2012 as member of the Asset Management Team overseeing the performance of various portfolio company investments. Prior to her promotion to Senior Vice President & Chief of Staff in 2018, Ms. Ripmaster held numerous responsibilities for company transformations and integrations, most notably the formation of Alterra Mountain Company in 2017/18. Prior to joining KSL Capital Partners, Ms. Ripmaster was a Senior Manager and founding member of the Consulting and Analytics division of STR (Smith Travel Research), the leading global hotel data insights firm. Prior to STR she held several operating positions with destination hotels & resorts.  She holds a B.A., cum laude, from Harvard University, a M.A. in Mass Communication from the University of Colorado, and a M.B.A., in Hotel Real Estate from ESSEC Business School in Paris, France. Orly is a Colorado Native growing up in Boulder. Ms. Ripmaster resides in Denver with her husband and two young sons. They enjoy being outside and all things Colorado Buffaloes – Sko Buffs!  
Christine Walsh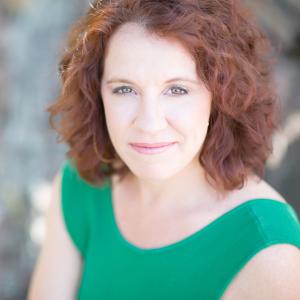 Christine Walsh helps clients master the inner game of money. She partners with self-aware women & men to help them see their inherent power around money, overcome their financial fears, and create genuine wealth. After growing up in NYC and 20+ years in Finance and Accounting, Christine left Wall Street, moved to a ski town and explored her passions. She created many successful small businesses, yet as time passed, found herself ignoring her own finances, which required her to dig deeper than what she was taught in business school. Today, Christine is a coach, speaker, and workshop facilitator, who inspires people and organizations across the U.S. Her program Money Squared: Mastering The 5 Elements of Financial Freedom, empowers clients to thrive in the game of money and live more fully. Mastering her inner money game gave Christine the power to create a successful 6-figure business in a very short time and the fulfilling personal life she desires. Christine holds a BS in Finance, completed IPEC's coach training, holds ELI-MP, CPC, and Int'l Coach Federation PCC credentials.
Diane Muntean 
Diane Muntean is a nationally respected personal and organizational leadership consultant, and co-founder of the Muntean Leadership Group. Diane has focused her consulting, facilitating and executive coaching in the areas of personal leadership, organizational leadership, strategic planning, culture transformation, personal talent assessment, accelerated learning and motivation. She has made the capability development of individuals, teams, and organizations her life's work. Diane holds a bachelor's degree in counseling from the Pennsylvania State University. For over 15 years, Diane worked with Fortune 100 companies consulting in the areas of new product development, marketing communications, advertising, public relations and community affairs. Now living in Steamboat, Diane has workswith several for profit and non-profit organizations all over the Yampa Valley. Her personal mission is to "help individuals create and live lives they passionately love." 
Dr. Grace Charles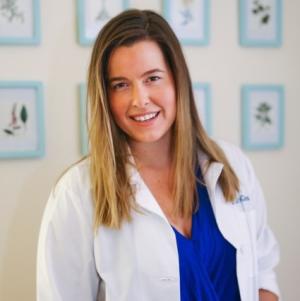 Dr. Grace Charles is a Naturopathic Doctor, providing individualized natural health care at Minds in Motion here in Steamboat Springs.  Her goal is to support the physical health of patients who are working to optimize their whole-body wellness.  With training in both conventional medicine and holistic care, Dr. Charles is well suited to help patients determine which approach is most appropriate.  She combines therapeutic diets, lifestyle changes and herbal medicine to treat the patient, not the disease.  Dr. Charles focuses on hormone systems, and is especially equipped to work with patients who have fatigue, anxiety, insomnia, adrenal fatigue, thyroid disorders, blood sugar issues, and sex hormone imbalances (infertility, menopause, irregular or absent periods).  She often works with patients who are overwhelmed with the natural health information they find online, who would prefer expert guidance to help them meet their health goals. Dr. Grace Charles currently serves as the president of the Colorado Association of Naturopathic Doctors (CoAND). 
Dr. Kristen Race
Dr. Kristen Race is the author of Mindful Parenting, and founder of Mindful Life™. Kristen's programs and services are rooted in neuroscience and designed to help adults and children build resilience to modern day stress. As a business owner and mother of two teenagers, Kristen understands that life is busy! Her passion is creating fun, simple, brain strengthening practices that can be easily incorporated into what we already do in our existing day. Her work has been featured in The New York Times, NPR, The Washington Post, Chicago Tribune, USA TODAY, CNN, and Real Simple Magazine. She is a two time TEDx speaker and has trained over 40,000 leaders in her methods worldwide.
Elizabeth Peterson
Elizabeth Peterson has been a speech-language pathologist for 24 years specializing in voice, business communication styles and how it influences one's personal leadership brand. She has a full-time practice in Denver, Colorado where she works with executives, teams and business professionals as a speech, voice and presentation coach, foreign accent reduction training and leadership development. Her specialization is to demonstrate how communication skills along with verbal and non-verbal behaviors transform one's leadership. She specializes with how women can become the "it" girl in the world of business by blending optimal voice, speech habits and body language. You can learn more about her background here.
Robin Schepper
Robin Schepper's passion is working with individuals and organizations to achieve their goals and true potential. She supports non-profits, government agencies and individuals as a strategist, communications expert, facilitator and coach. Robin grew up in NYC and spent years in Washington, DC working in politics, policy, and high-profile projects.  She served as First Lady Michelle Obama's Executive Director for Let's Move!, her anti-childhood obesity initiative.  In addition, she worked on three presidential campaigns; ran the TV, Radio and Internet studio for the Democratic leadership in the U.S Senate; and consulted for the 2004 Athens Olympic Games for four years training the communications staff and acting as a media liaison with the global press corps. Robin is a public speaker and was instrumental in the writing of the report, Lots to Lose: How America's Health and Obesity Crisis Threatens America's Future.  Married to a fifth generation Coloradan, Robin, her husband and two sons moved to Steamboat Springs seven years ago to raise their family, run their consulting businesses and hike, bike and ski whenever they can.
Susan Larson
Susan started her sales and marketing career in the broadcast advertising field in Philadelphia in the late '60s.  In 1983 she switched careers when the first personal computers were being introduced by IBM and Compaq. She went on to concentrate on PC Sales and Sales Management to Fortune 500 companies, initially in the NY/CT area, and later based out of California and Texas. In 1989, Michael Dell asked Susan to start up a Corporate Division for his young company.  Susan joined Dell as the first female VP/General Manager; her division grew to over $4B in revenue by 1998, when she was asked to relocate to London to become SVP of Dell UK/Ireland.  By the time she retired in 2000, almost 50% of Dell's Executives were females and minorities, and the first 2 women joined the Board of Directors. Susan has lived in Steamboat Springs for 21 years and is married with 4 sons and 5 grandchildren. She sits on several boards throughout the community and enjoys golf, pickleball, biking & most sports; gardening; travel; music; philanthropy.
Greer Van Dyck
Greer Van Dyck is passionate about how individuals experience and manage change in both their personal and professional lives. With a graduate degree in Counseling Psychology and a long-standing interest in the business world, she has pursued parallel career paths for the last decade in digital marketing, while also providing honest counseling and practical coaching. Greer currently works for Smartwool and will be stepping into counseling and coaching full time at the new year, specifically to individuals and companies to help them navigate through change. She, her husband and their two pups moved to Steamboat Springs three years ago from Boulder in order to have closer access to the activities they love and you can find her trail running and mountain biking in the summer, and skiing in the winter.
Schedule
To view the full schedule, please click below.
Presentation Topics
To view each speaker's presentation, please click below.
Committee
Lisel Petis
Executive Director, Advocates
Elissa Greene
CEO, Strings Music Festival
Kara Stoller
CEO, Steamboat Springs Chamber
Loryn Kasten
Senior Communications Manager, Steamboat Ski & Resort Corporation
Stephanie Orozco
Executive Director, Old Town Hot Springs
Kim Smith,
CEO, Kim Smith Consulting

Dr. Kristen Race,
Founder, Mindful Life
Sarah Leonard
Community Development Director, Steamboat Springs Chamber