NEW CITIES, EXPANDED OPTIONS AND AIRCRAFT
The 2017/18 winter program increases nonstop service to 14 major cities. New for this ski season are nonstops from Austin and Kansas City on ViaAir. The winter program continues a focus on expanding service during popular travel periods. The winter air program now provides nonstop service on Alaska, American, Delta, United Airlines and ViaAir as well as convenient connections from more than 300 airports, making Steamboat Springs one of the most easily accessed resort communities.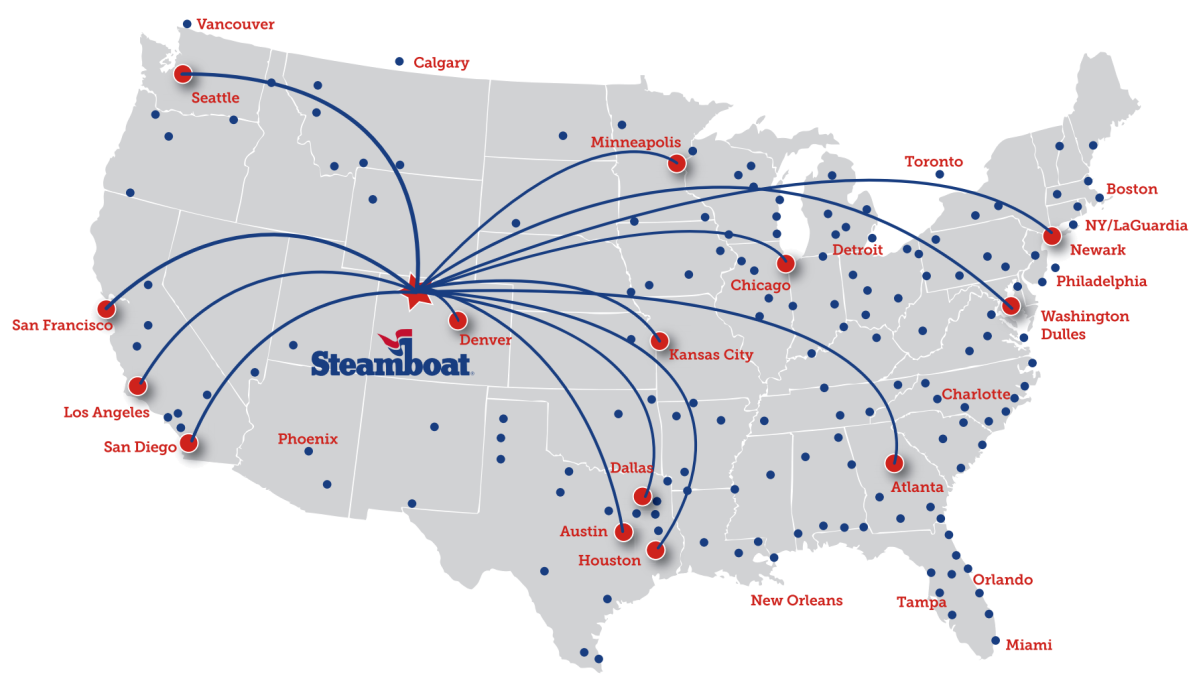 Alaska Airlines expands to three weekly nonstop flights from San Diego International Airport
• New ViaAir nonstop flights from Austin and Kansas City on Wednesday, Saturday and Sunday
• United Airlines' Chicago flight will be daily all season, up from weekends only Jan 9 – Feb 17
• United Express Denver flights will return to 3 flights per day for the full winter and 4 per day for holidays and Feb 15 – Apr 2.
For additional info on flying to Steamboat, please click the link below.
Special Offers in Steamboat