LMD Program Overview and Board of Directors
OVERVIEW
The commercial air program initiated by the Steamboat Ski & Resort Corp. first touched down during the winter of 1986/87. Thirty-one years later the program remains an important economic driver for Northwest Colorado. This program is more than simply a seat on a plane; it's a powerful component of the community that allows Northwest Colorado to take off to a brighter future.
Today, through the partnership of public and private entities including the Steamboat Ski & Resort Corp., local lodging companies, the Steamboat Springs Local Marketing District, City of Steamboat Springs, Steamboat Springs Chamber Resort Association, Yampa Valley Regional Airport and Routt County, the commercial air program remains a unique collaboration that positions Steamboat collectively to face the ever-increasing challenges and uncertainty associated with the airline industry.
While the airline industry has changed significantly since those first flights, convenient nonstop service for visitors and residents of Northwest Colorado remains the primary focus of the commercial air program..
BENEFITS AND KEY METRICS
YVRA generates nearly $5M annually in revenue supporting vitality of the region.
2013 CDOT Economic Impact survey of Colorado airports reported economic output of $299M - 3,034 jobs driven by YVRA.
YVRA is a key asset in the development of location neutral businesses.
San Diego is the 4th new west coast nonstop destination in four years
WHY AND HOW DO WE CONTRACT?
Airlines don't choose to fly smaller markets like Steamboat
Leisure passengers result in lower airline revenues
Seasonal and directional vacation travel patterns are less profitable to airlines
Minimum Revenue Guarantee (MRG) contracts are based on revenue, not seats filled
Opportunity Cost: airlines potential profitability if an aircraft were to be used on another route
Annually, service is proposed from all major cities to all airline partners, as well as other potential airlines
Mergers limit number of airlines to pursue
Cost of fuel changed how airlines do business
To read a more detailed overview of Steamboat's Local Marketing District and additional metrics, please click below.
LOCAL MARKETING DISTRICT BOARD
Approved by district voters in 2004, the Local Marketing District (LMD) oversees funds directed toward providing commercial air service into the Yampa Valley Regional Airport (HDN). The LMD and Steamboat Ski & Resort Corp. lead the commercial air program in partnership with the Yampa Valley Regional Airport, Routt County, City of Steamboat Springs, Steamboat Springs Chamber Resort Association and the lodging community
A five-member volunteer committee is appointed from the LMD district to serve four-year terms. The LMD committee meets every other month at Centennial Hall and is currently comprised of the following individuals: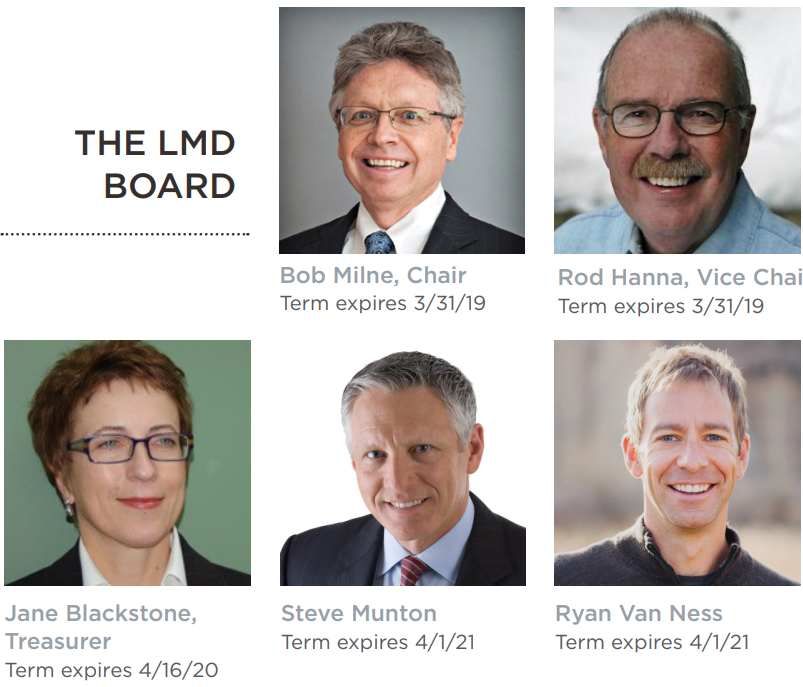 he LMD Board meeting schedule is posted here.
LMD Board meeting agendas and minutes are posted here.
To contact the LMD Board please email the LMD Clerk, Kara Stoller.
Special Offers in Steamboat