Construction
Services, Expertise Available Locally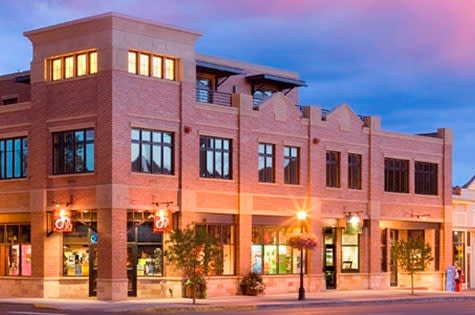 Steamboat Springs and Routt County are home to a wide range of construction services and expertise to assist business owners with remodels or new buildings. The construction industry has long been one of the key employment sectors helping to power the local economy.
Sarah Fox, vice president of Fox Construction in Steamboat Springs, has been working in the local industry for 20 years supervising both residential and commercial projects. Rarely does Fox need to hire subcontractors or specialty services outside of the area.
"There are absolutely plenty of people in the community that can get the job done," Fox said. "For the last 35+ years, we have mostly used local subcontractors and suppliers on all of our jobs. Our subcontractors know the challenges of building in the high country. The nice thing about using people locally is they have been here a while, and service and warranty their products."
John Shively, president of the Yampa Valley Construction Trades Association, said he has been able to employ and retain quality workers throughout his 30 years building homes locally because the "quality of life is certainly outstanding."
Building materials are readily available locally from:
Three major lumber yards
Multiple millwork and cabinetry companies
Two concrete plants
Two rock suppliers for masonry work
Beetle-kill pine custom woodworkers
A wide variety of quality contractors
Construction companies have the option of paying reduced tipping fees and saving resources when they separate construction waste before transportation to Twin-Enviro's Milner Landfill. The landfill is home to the "Milner Mall", an outlet for salvaged and reusable building materials. Please call 970-879-6985 or visit TwinEnviro's website for more information.

Various construction companies can be found on the Chamber's Construction Services & Contractors page.