Steamboat Springs Virtual Experiences
If you're looking for creative ways to get out of your house without actually leaving your house, we've got you covered. Check out all these unique ways to experience Steamboat Springs from the comfort of your home.
Visual Escape
View our YouTube playlist for a video break to Steamboat Springs, Colorado. We recommend going full screen for the best experience.
Steamboat Backgrounds 
Download these backgrounds for your phone and take a little bit of Steamboat with you everywhere.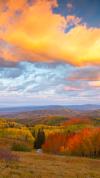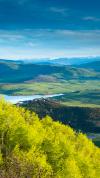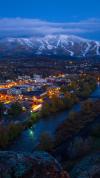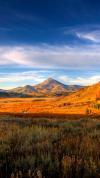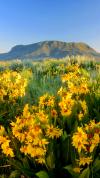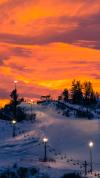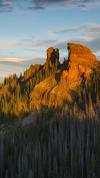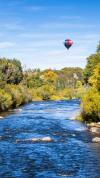 Local photographer Noah Wetzel has additional phone and desktop backgrounds of the Yampa Valley to use via the link below. If a background simply isn't making the cut, consider purchasing a print or piece of art from local artists that call Steamboat Springs home. 
Bring a little bit of Steamboat with you on your next Zoom call. Steamboat Resort has iconic Steamboat shots to use as your background via the link below!
Explore the Arts
Steamboat Springs has a thriving arts scene that can still be tapped from the comfort of home. 

Virtual Health & Wellness
Keep your fitness and mental health a priority while supporting local gyms and studios.

Local Music 
Maybe you missed a local concert at one of Steamboat's popular venues, or maybe you're looking for something new to listen to while at home. We think social distancing deserves a soundtrack. Enjoy some playlists from local artists and bands for you to continue grooving to our music scene.
Kick back on your couch and enjoy The Chief Theater Living Room Sessions. 
Relive the high notes with this Strings Music Festival playlist of highlights from last summer's performers.
Steamboat's favorite festival, WinterWonderGrass has created WWG tv as a way to continue sharing that WWG magic. Tune in for never-before-seen footage from some of festival favorite moments, listen to unreleased tracks, hear from some of your favorite artists during after-parties, and continue to make WWG memories.
These bands can be found all around town from Sunset Happy Hour to the Free Concert Series. Turn up the volume and stream music from some favorite local bands

And many many more. Give your favorite band a follow on social media to never miss a live performance during this time at home!