COVID-19 Business Resources
The Steamboat Springs Chamber is working together with our local, state and national partners to provide information and resources for the business community regarding the impacts of Coronavirus (COVID-19). These resources from experts will help businesses navigate the effects of COVID-19. On this page you will find:
Routt County Responds
Routt County has established a COVID-19 Help Line to provide information and resources available to county residents: 970-871-8444 every day from 8:00 a.m. to 5:00 p.m. This line is for non-medical needs. Routt County has also set up a website to provide more information to the public. Visit their Impact Monitor to view confirmed cases, active cases, tests administered, and more. 
Employer Resources
Planning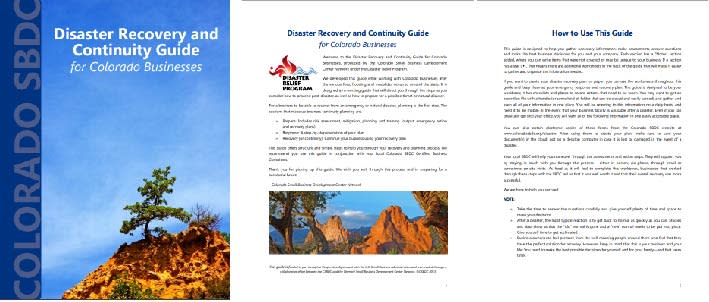 Banking Hours & Relief Program Information
Local banks have been and will continue to be at the ready to support business owners and residents with financial inquiries and decision making. We have put together a list of local banks with their hours of operations and relief program below.
Business Loans
On March 19, Governor Jared Polis announced that Colorado's application for federal disaster area designation has been approved and is now open to business owners in all of Colorado's 64 counties. Be sure to document all impacts of COVID-19 on your business. Reference the small business development guide on how to track financial loss and begin taking the steps to apply for SBA's Economic Injury Disaster program. Click the link below for more information on SBA loans and additional funding opportunities.
Workforce Resources
As many of you are facing the difficult tasks surrounding your employees and possible layoffs, below is information and links to resources that will help guide your decision-making process.
Utilities
We are working to bring utility resources to the business community. Click here for more information. 
Agriculture Resources
Click here for resources available to the Agriculture industry in response to COVID-19 impacts. 
Employee Resources
The Steamboat Springs Chamber has created a guide to assist the immediate needs that employees may be experiencing during the COVID-19 pandemic.
Working From Home
We have pulled together some tips and best practices for employees working remotely. Click here for more information. 
Regulations and Notifications
Please click the link below for COVID-19 updates and regulations from the city of Steamboat Springs, Routt County, State of Colorado and Federal Government.
Resources for Symptoms and Prevention
The Colorado Department of Public Health and Environment's CO HELP: COVID-19 hotline is an excellent resource for the latest information and for general questions. Call 303-389-1687 or 1-877-462-2911, or email them here for answers in English and Spanish (Español), Mandarin (普通话), and more.
For individuals displaying symptoms of illness, UCHealth Yampa Valley Medical Center provides virtual nurse consultation to residents of northwest Colorado as well as visitors to our area. These options are ideal as there is no appointment necessary, and you can be helped from the comfort of your home. Please use these alternatives if you may be contagious to help eliminate the spread of symptoms to others.
Routt County and Moffat County Public Health recommend focusing on preventative measures your business can take to prevent the spread of infectious diseases. Please share these with employees and visitors:
Be vigilant in handwashing. Place signs around your organization encouraging people to take simple measures against the spread of illness. If soap and water are not readily available, use an alcohol-based hand-sanitizer with at least 60% alcohol.
Stay home when sick, practice cough and sneeze etiquette and encourage others to do the same.  
Regularly clean high-touch surfaces around your organization with a disinfectant cleaner. For a list of disinfectants for use against COVID-19 please visit the EPA website.
 
Practice Social Distancing 
When possible, increase the distance between people to six feet to help reduce spread.
Discourage children and teens from gathering in other public places as schools are closed.