CLICK HERE to see raw search results
Failed to find content tagged: 'tread-of-pioneers-museum directory'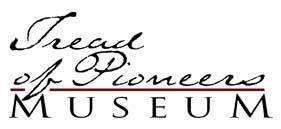 800 Oak St.
Steamboat Springs, CO 80487
Highlights

Open year-round, Tuesday - Saturday, 11 a.m. - 5 p.m.
Turn-of-the-century Victorian house and modern exhibit galleries
Admission for out of town visitors: $6 for adults; $5 for seniors; $2 for children
Free for Routt County residents
Exciting exhibits featuring the history of the area
Multi-media video exhibits and hands-on experiential exhibits for kids
Permanet Ski Town USA exhibit
Online historical photograph collection
Group tours welcome

About Us

The newly expanded and renovated Tread of Pioneers Museum offers something for everyone. The heart of the museum is a 1901 Queen Anne-style Victorian home with turn-of-the-century furnishings. Engaging and interactive exhibits feature the local and regional history of Native Americans, skiing, agriculture, mining, pioneer settlement, town development, and more. Our Western Heritage Exhibit, home of an extensive firearms collection, traces our agricultural history and the story of an infamous outlaw, Harry Tracy.

Special museum features include computer and video interactive exhibits, hands-on exhibits for kids, Kids Scavenger Hunt, oral history library, local history research center, unique museum gift shop, and an online historic photograph collection.

The Tread of Pioneers Museum collects, preserves, exhibits, and shares the history and heritage of the Steamboat Springs area.

Admission: $6 for adults; $5 for seniors; $2 for children under 12 (children under age 6 are free). All Routt County residents get in free with I.D. Visit the website for current program and tour offerings.

The museum also features an extensive research center full of documents, photographs, books, oral histories and more. Call (970) 879-2214 to schedule an appointment.

Directions

Located at 8th and Oak streets.