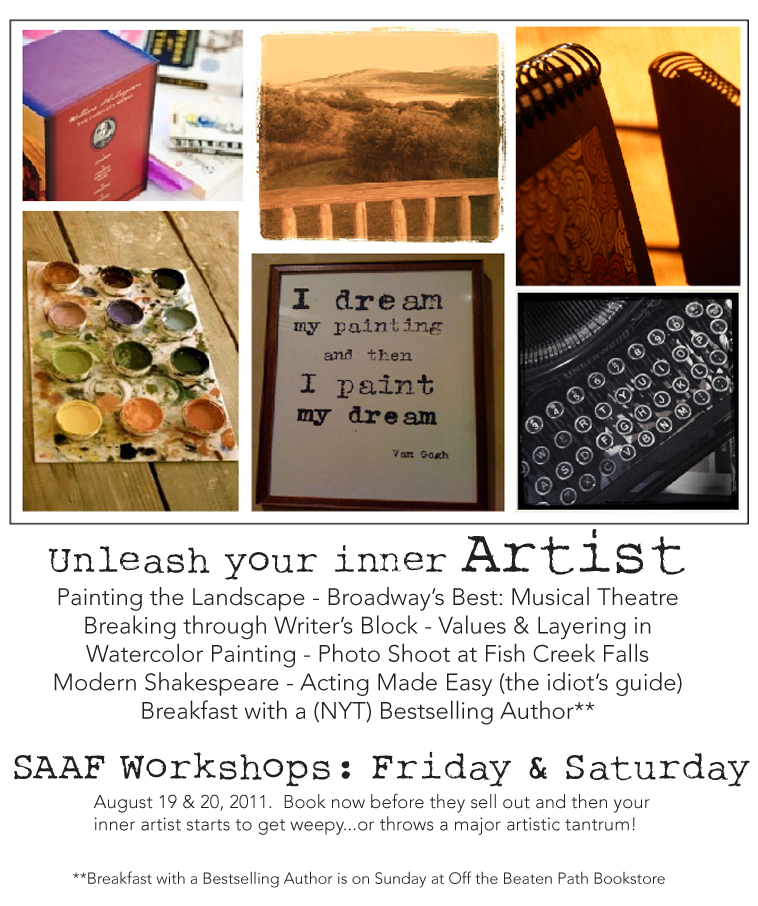 Click on the Unleash your Inner Artist Collage to see full descriptions of these amazing artist led workshops on writing, painting, photography and performing arts.
Click here to reserve your spot in one of the workshops or buy a 5 pack punch card and don't make your inner artist have to choose just one...
Click here for all of the Steamboat All Arts Festival Fun (there's SOOOO much going on)
Click here for that extra workshop hosted by Off the Beaten Path Bookstore - Breakfast with a Bestselling Author.  All of the details are on this page.