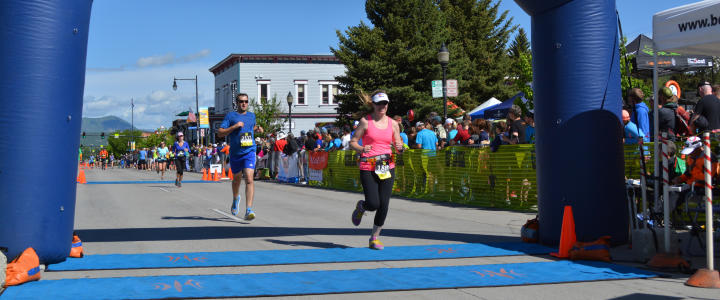 Maximize your time on the sidelines during the Steamboat Marathon
Race day has finally arrived. Your spouse/kid/parent/grandchild/cousin/friend has been training for months and is now ready to run the Steamboat Marathon, Half or 10K, while you are ready to cheer them on! Where should you stand to get a good view or snap a good photo? How do you kill time while you wait for them? How do you make sure your kids stay fed and hydrated and well entertained? Read on for all the answers in this ultimate spectator's guide to the Steamboat Marathon, Half and 10K.
Where to Watch the Steamboat Marathon
Mad Creek Parking Lot: You'll get a fantastic view of runners at the Mad Creek parking lot. Make sure you secure your spot early since there will be traffic restrictions along the road come race time. There will be additional parking available at Red Dirt trailhead, but note that there will be an aid station set up there also. Remember that if you choose this spot you should be prepared to stay posted for quite some time, since the road in and out will be shut down once the race begins. 
Corner of Elk River Road and Highway 40: The intersection of Elk River Road and Highway 40 (aka Main Street) is a great place to cheer runners on as they start in on the final push of the race. Take a seat at Storm Peak Brewing Company, How Ya Doin' Pizza, or Moe's BBQ for food and drinks within sight of the race path.
Downtown Steamboat: Head towards the finish line for some of the best viewing opportunities along the whole race course. The westbound side of Lincoln Avenue between 6th and 10th street and the courthouse lawn are going to be the prime spots to hold your signs and bang your cowbells as athletes reach their final destination.
Note: Several roads along the racecourse will have portions shut down during the marathon, so it's important to know where you want to stand and allow yourself ample time before the race to get there. View the traffic control map here.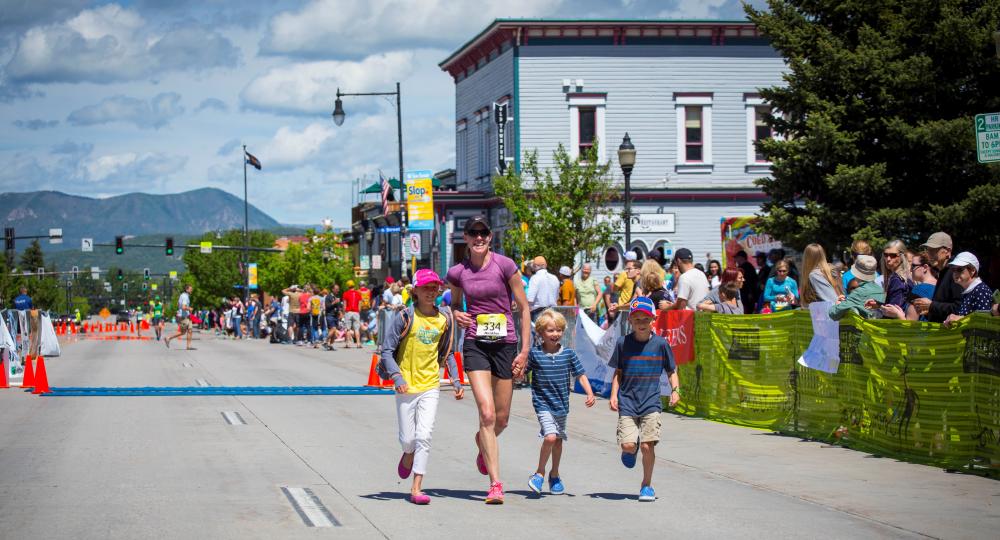 Where to Eat and Drink During the Marathon
Creekside Cafe: If you know anything about Steamboat, you know this place is always bumpin' and that the wait is well worth it. Snag yourself a table and fill your belly with some of their legendary breakfast.
Johnny B Goods: This 50's style diner and soda fountain is a downtown classic in Steamboat Springs. Johnny B. Good's is located right on Lincoln Ave and serves up the kind of diner food hungry spectators need to sustain them during the long wait. 
Off the Beaten Path: Located on 9th Street between Lincoln and Yampa, this bookstore, coffeehouse, and bakery café serves espresso drinks, teas, baked goods, and even cocktails. 
Mountain Brew Coffee: Hit up this little coffee shop over on Oak Street for homemade pastries and breakfast items.
Where to Pass the Time During the Marathon
Old Town Hot Springs: Buy a day pass and take a soak in the natural hot spring-fed pools at Old Town Hot Springs. Kids will have a blast playing on the water slides and you can enjoy a relaxing soak, a yoga class, and convenient locker rooms.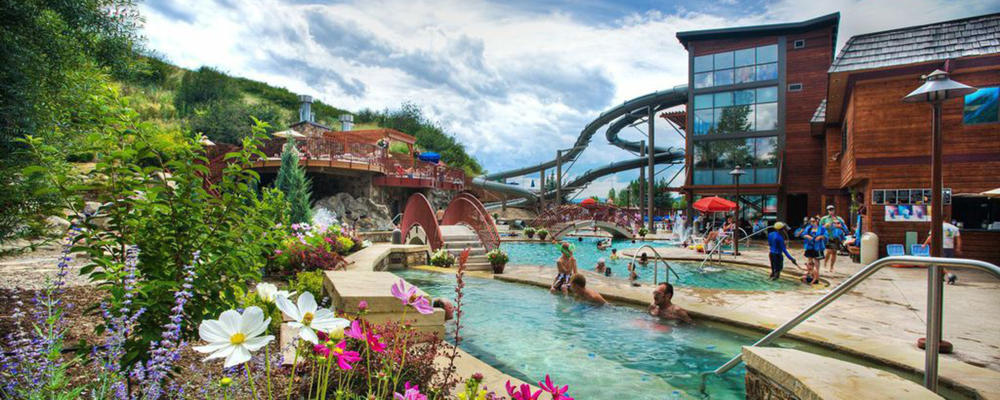 Yampa River Core Trail: This 7.5 mile paved multi-use trail runs through the heart of Steamboat Springs along the Yampa River. It's a great place for family and friends to bike or walk to enjoy beautiful Steamboat Springs while staying close to all the race action.
Little Toots Playground: Let the kids get their ya-ya's out on the equipment at Little Toots near the library on 12th street. Walk around the area between Little Toots Park and the Depot Art Center to take a tour of the sulfur hot springs for which the town is named. Check out all 25 of the parks found in Steamboat Springs. 
Go Shopping: Browse Steamboat's many downtown stores and check out the vendors who will set up for the marathon over on 6th street. Downtown Steamboat has retail options for everyone! Whether you're looking for authentic western wear, athletic gear, or mountain-chic you'll find it downtown.
Yampa River Festival: Held annually on the same weekend as the marathon, the Yampa River Festival is the Friends of the Yampa's signature event to raise awareness about Steamboat's cherished river. Check out the events happening on the river while you're downtown.