I love Steamboat in the Summertime.  Maybe it's because you can actually see who people are when they're not behind their beanies and ski goggles?  The warm days seem to get the entire town outside playing in the river, on the bike trails, and socializing at the Free Summer Concert Series.
I've always associated the Fourth of July with summer, and after having spent six years in Steamboat Springs, I associate the Hot Air Balloon Rodeo with summer as well. You can imagine my excitement when I learned that this year the Fourth falls on a Wednesday and the week culminates with one of the most colorful displays of beauty in the sky with the Hot Air Balloon Rodeo, a staple summer event in Steamboat Springs. With the stars aligned this year and these two events falling in the same week, here's how I would experience these two events.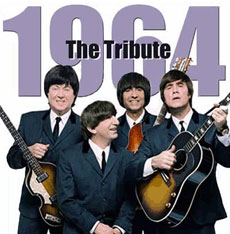 The Fourth of July is a special holiday and Steamboat does it right with a hometown parade which ends in a big dance party in the street.  The Pro Rodeo Series shows off Steamboat's western roots, so grab your cowboy hat and head on over to the rodeo grounds.  Due to the dry climate this year the firework show has been put on hold, but that didn't stop us since we've got what Rolling Stone Magazine has called the "Best Beatles Tribute on Earth" playing a free concert right here in Steamboat, and just a short hop from the rodeo grounds. Head over to Howelsen Hill after the rodeo and let "1964… The Tribute" take you back to an era in rock history we all remember!
The 32nd Hot Air Balloon Rodeo and the 38th Annual Art in the Park offer artistry and color both on canvases and in the air. Get to the launch grounds early to see the balloons inflate, and if you're lucky you may even be asked to help crew. The rodeo portion consists of fun contests like dipping into Bald Eagle Lake and since balloon pilots can be pretty competitive, you're guaranteed a good show.  Once the balloons are in the air, sip on coffee and eat a yummy crepe from one of the vendors at the launch field as you watch more than balloons dot the Yampa Valley sky.  When you're done here head over to Art in the Park and visit with one hundred-forty artist vendors, catch some live entertainment, and let the kiddos play in the interactive art area.
My brother and mom have already made their reservations at the family B&B. I better start cleaning and looking up brunch recipes!