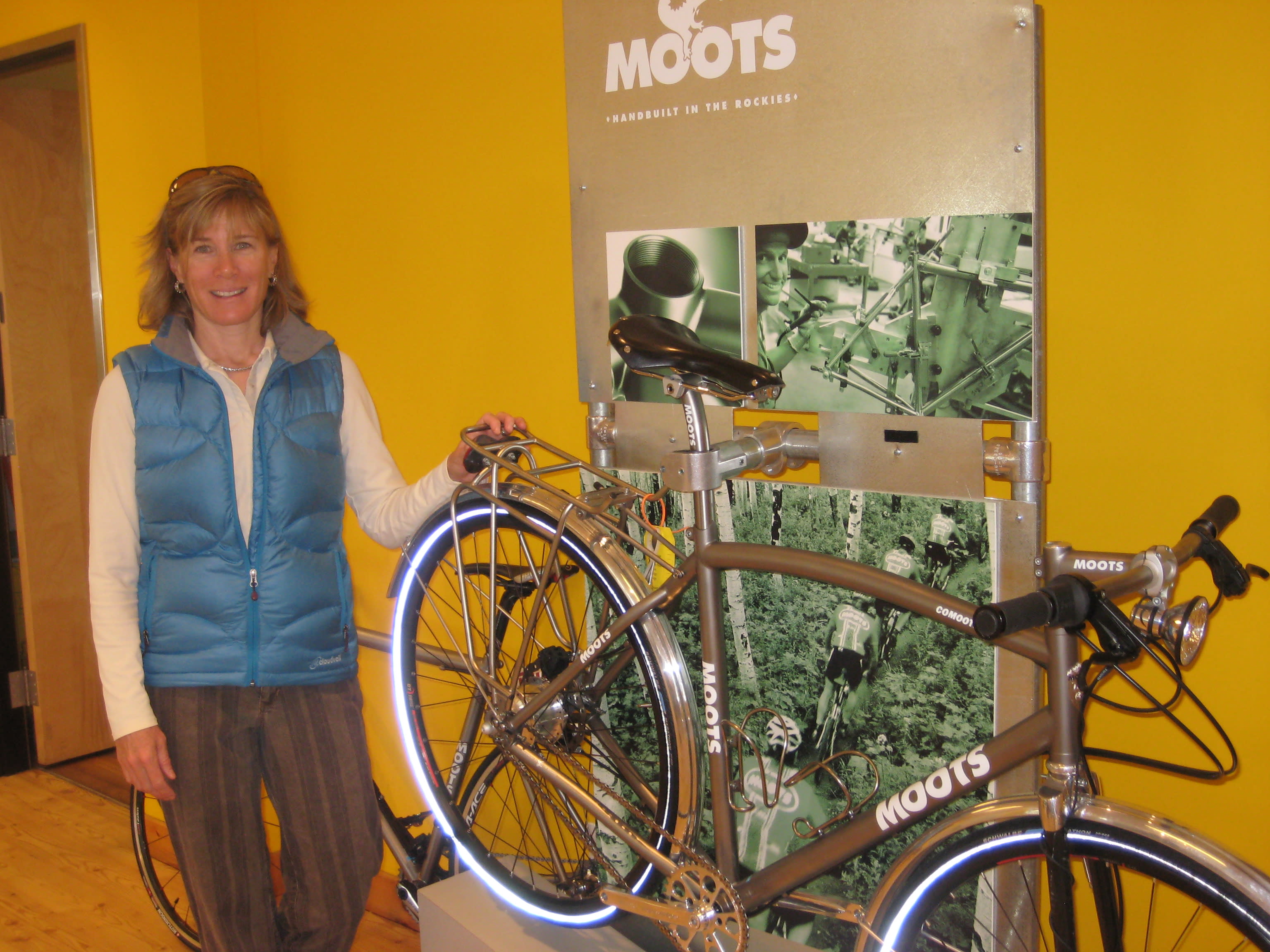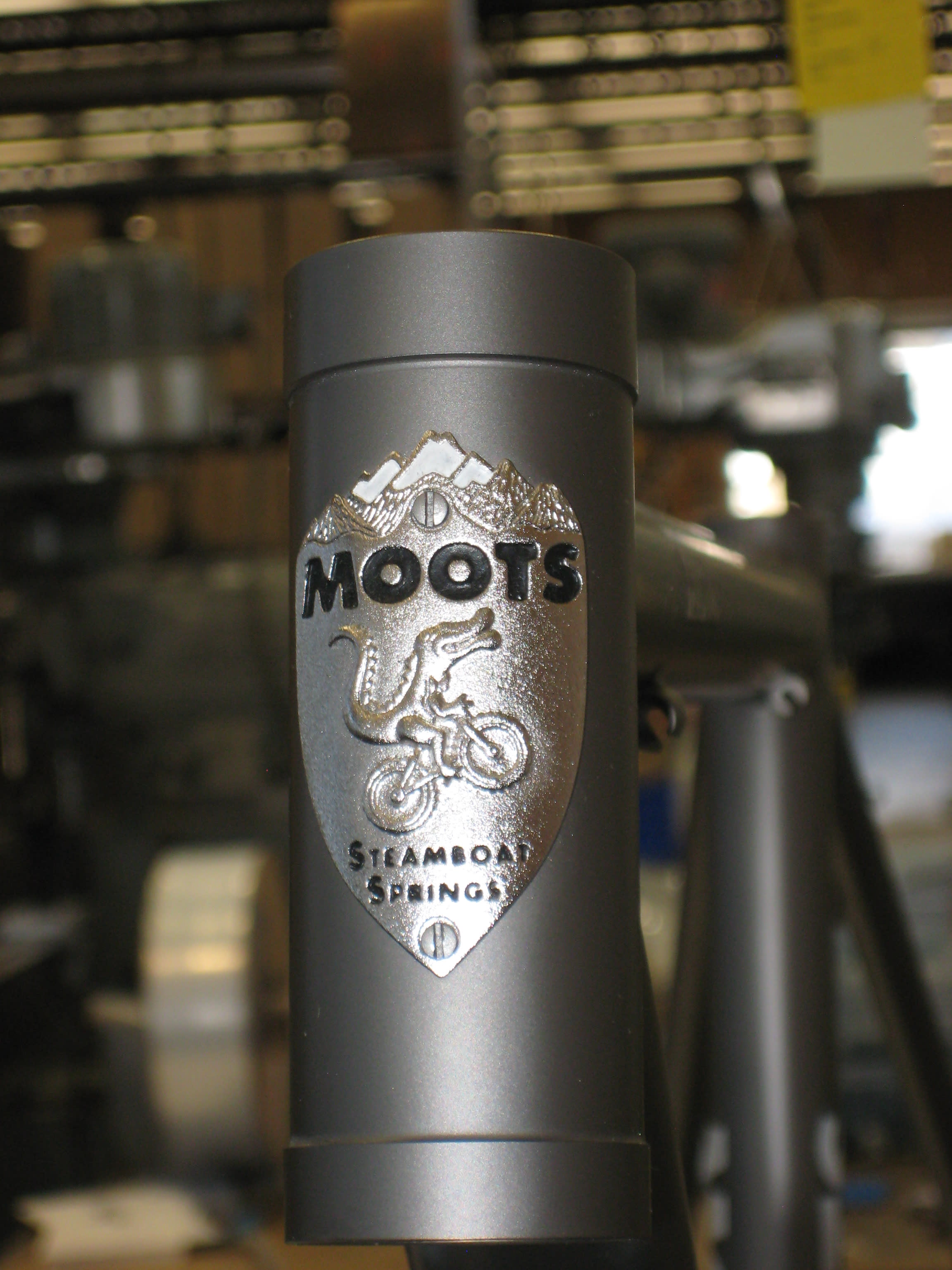 Blogger Molly Killien, Chamber Staff Member
Some words or phrases that many consider to be synonymous with Steamboat Springs, Colorado include Champagne Powder®, Ski Town U.S.A.®, western hospitality and recreational paradise.
One word, or in this case, a company not to be forgotten in the mix is a nearly 30-year-old bicycle company who's roots are solidly planted here in Steamboat Springs. Moots Cycles has been a respected leader in the cycling community since 1981 when it got its start at a bike shop on 12th and Yampa Streets in downtown Steamboat, known then as the Sore Saddle. Known for hand building the finest quality titanium road, mountain, cross and commuter bikes, Moots Cycles' headquarters and factory are now located on the west end of town. On Thursday, I was lucky enough to join Jon Cariveau, Dealer Support/Sales Associate and Cathy Wiedemer, PR specialist on a personal (!!!) Moots factory tour.
A brief way to describe my 45 minute tour was that I felt like I had been transported from the charming, western town of Steamboat Springs to a modern, complex, urban environment where titanium material, large industrial tools and dogs…I think I counted six total…rule. I got to learn all about building titanium hand made bikes, I got to chat with Moots employees about their work during the tour, see the precise detailing in the welding, cleaning and building of the bikes and learn more about the Moots brand.  I love riding my bike, but my level of expertise is rather novice compared to riders who love the Moots brand. So what bike caught my eye? The coMOOTer, a very stylish cruiser bike only worthy of the Moots name. Check out a photo of this bike as well as photos from my Moot Cycles factory tour in this blog post.
My Moots tour experience was educational, a lot of fun and really got me in the mind set for some great bike riding this springs, summer and fall. These bike are really stay true to their sloan, trust me they really are "Handbuilt in the Rockies." Thanks to the Moots Cycles team for a great time!