Most every Sunday night this fall, a group of friends got together for a tradition we lifted from a newspaper article.  In Washington, D.C., young professionals were getting together for regular, informal dinners. They rotated the location, the menu and the amount of effort. And they kept one thing constant: at each meal, each person threw $1, $2, $5 – whatever they could afford – into a pot. They let the pot grow for a few months then gave the sum to a charity of their choice.  That, we thought, is something we can do.
We might not be able to make it to a $100-a-plate benefit, and we might not be able to pledge a large sum all at once. What we can do is make spaghetti and chip in what we have. In the end, we have more than we thought.  After donating a first round of dinner-funded giving to a local nonprofit this spring, we started round two with a few new dinner guests and an empty vase. About six Sundays later, we were ready to give again. Taking a cue from the 8th annual United Way Holiday Wishes Party at Rex's on Dec. 12, we decided to take on a local family's holiday wish list.
The funds we raised this fall bought 23 gifts for a family of seven people, which looks like this: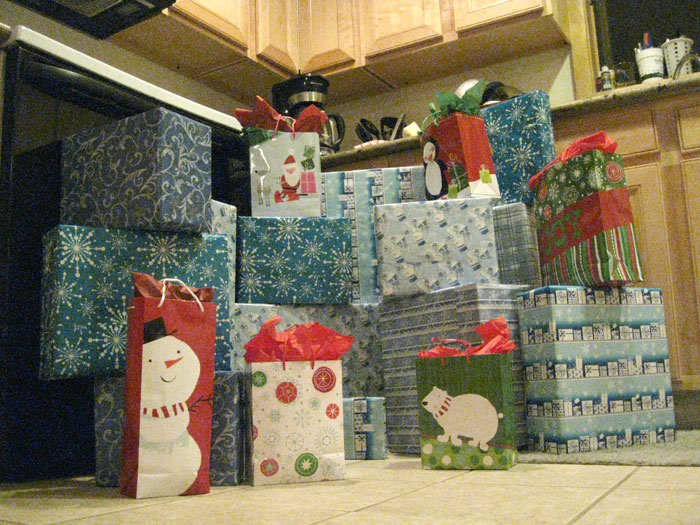 Along with warm clothes and other winter essentials, there are some extremely fun-looking toys in that pile.
Small giving can add up in a big way.
Margaret Hair Administrative coordinator, SSCRA