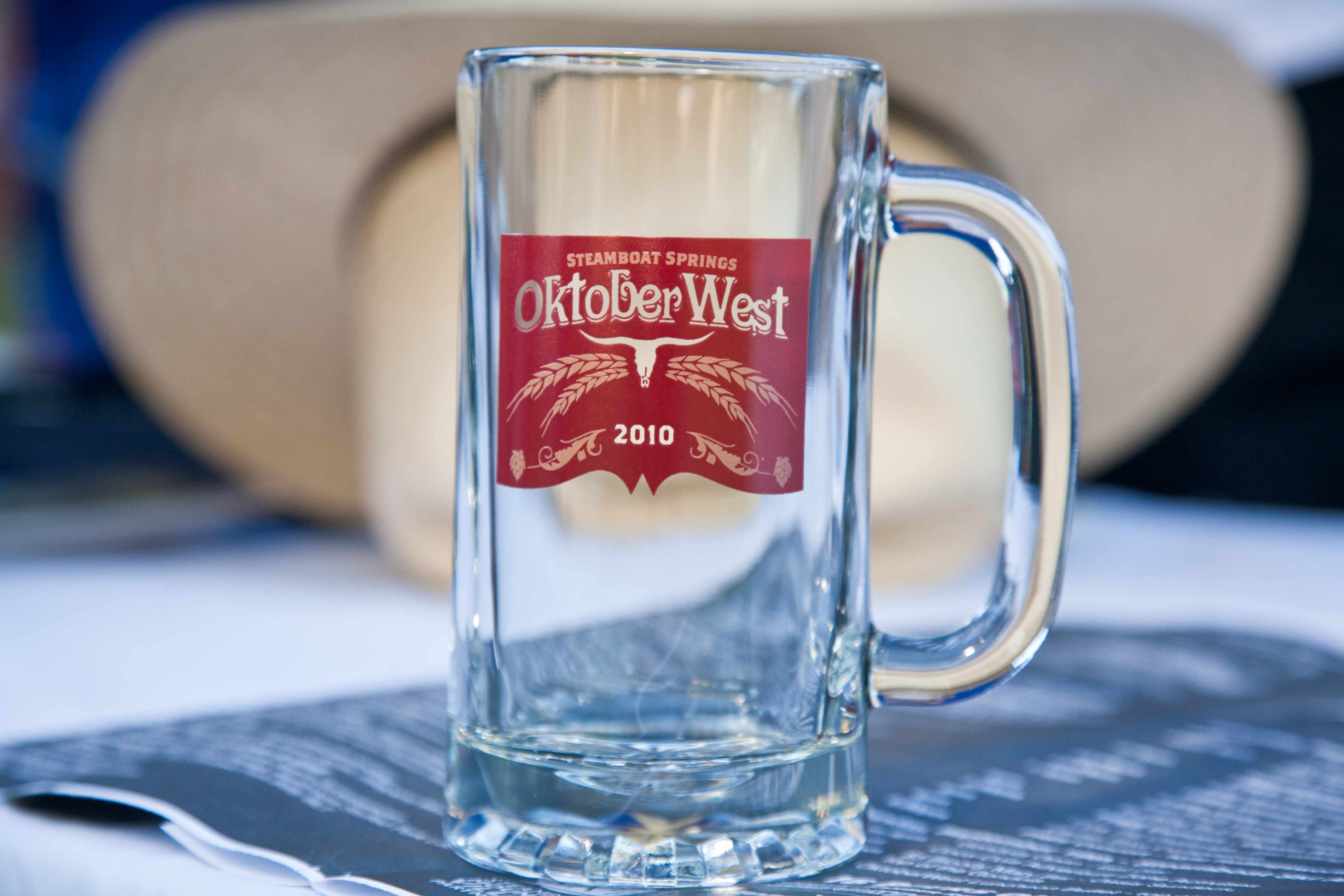 Yes we realize that title makes absolutely no sense unless you're familiar with the German fall phenomenon known as OktoberFest. It's a celebration of beer dating back to 1810 - which makes uncovering the answer to this daunting question a bit challenging.
So we are just rolling with Crown Prince Ludwig's decision over 200 years ago and having our Oktoberfest beer celebration in September too - except we're Steamboat and we love to put our own signature spin on almost everything we do - so we call it OktoberWEST.
Join us this weekend Sept 16-18 for an OktoberWest fest like no other.
The weekend kicks off with the Pedaling Posse Parade. Picture a parade of crazy costumes on cool cruiser bikes - ending at Little Toots Park just in time for the Suds & Grub Crawl to begin.
If you need MORE of a visual - click on this video made by Old Town Pub that shows just what the pedaling posse parade is all about (if you said F.U.N. - you're so right)!  Sorry quality isn't great (two years ago technology - but the music is fun) [youtube http://www.youtube.com/watch?v=j2VKtxFDIEQ&w=420&h=315]
The Suds & Grub Crawl commences after the parade ends and as all your favorite Steamboat watering holes lure you downtown for beer tastings & appeTEASERS.
Sample Blue Paddle Pilsner along the river at Cottonwood, chow down some Rocky Mountain Oysters with New Belgium's Hoptoberfest at Old Town Pub, enjoy a pork belly slider with a Trippel Ale at Sweetwater. Try the Pyramid Apricot Ale at the Tap House, Stella Artois at the Smokehouse and 5 barrel at the Boathouse.
Wash down a house made pretzel with Steamworks Colorado Kolsch at the Ghost Ranch Saloon, or a whiskey glazed hot link with a little Sunshine Wheat at Double Z. Or go Southwest style with a little Dos Equis Amber and Chili con queso on the Rio rooftop.
And after your TASTINGbuds have gotten their groove on, get ready for the main event on Saturday with the OktoberWest Celebration at Mt. Werner. From the cow PIE contest to mechanical bull rides and a lamb cook off - this is definitely NOT your typical German style Oktoberfest. We bring fun to a whole new level.
And when you have your Rocky Mountain micro-brew in hand and are listening to the sounds of the Great American Taxi FREE concert raise your stein to your neighbor, give a big ole' cheers and..
FALL in Love with Steamboat!
Watch a sneak preview of Great American Taxi Here - featuring Vince Hermann of Leftover Salmon (and then picture them playing with Mt. Werner as the back drop while you're holding a super cool OktoberWest stein, sippin' on some Rocky Mountain Micro Brews.  Thirsty yet?  Buy your OktoberWest tickets now and we'll save you a stein!
[youtube http://www.youtube.com/watch?v=2mkePILtMbw]